Zusammenfassung

Alle Elemente auf der Erde, die schwerer sind als das Eisen, wurden bei der Entstehung der Erde aus dem Weltall eingefangen. Entstanden sind sie in massereichen Sternen; bei Supernova-Explosionen oder ähnlichen gewaltigen Ereignissen wurden sie ins All geschleudert. Weil die radioaktiven Isotope zum Teil extrem lange Halbwertszeiten besitzen, ist ihre Aktivität bis heute kaum abgeklungen. Manchmal bilden radioaktive Isotope auch Zerfallsreihen, und zwar immer dann, wenn das Tochterisotop wieder radioaktiv ist.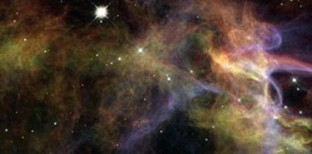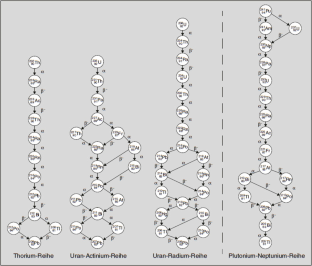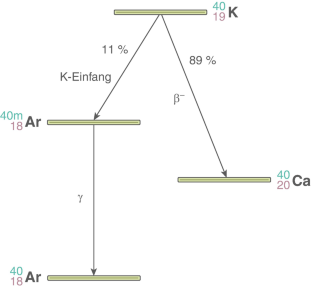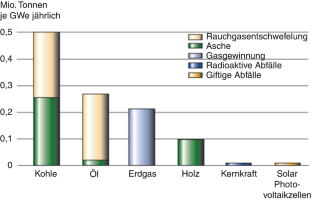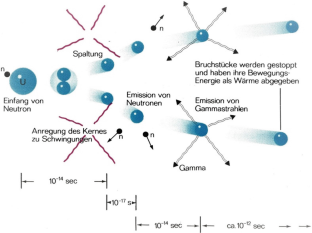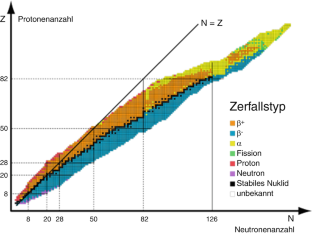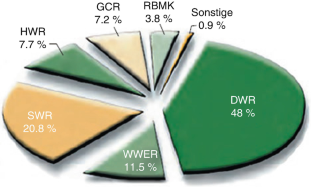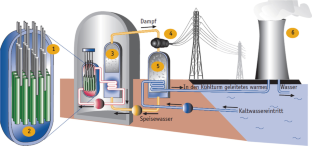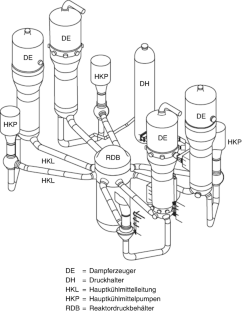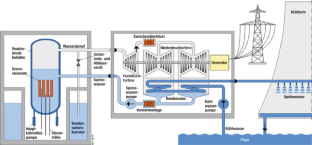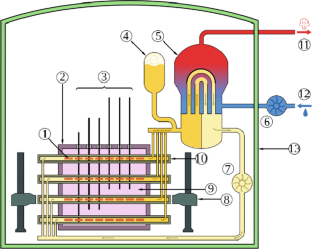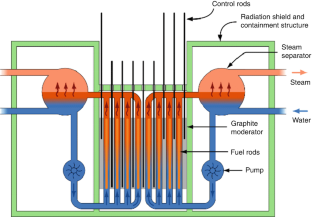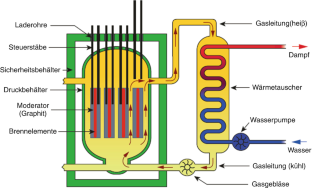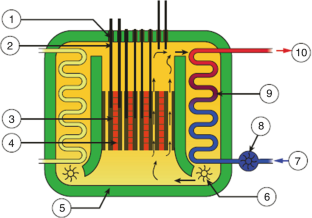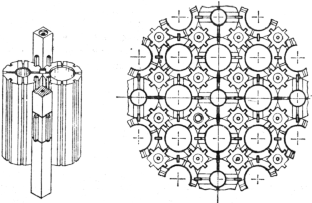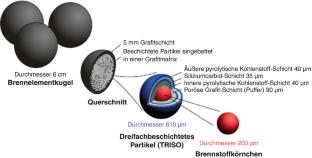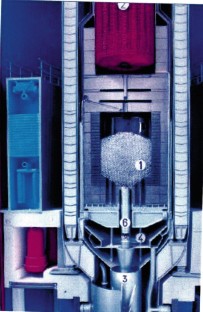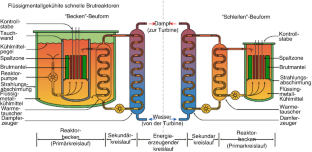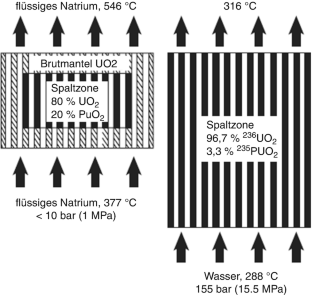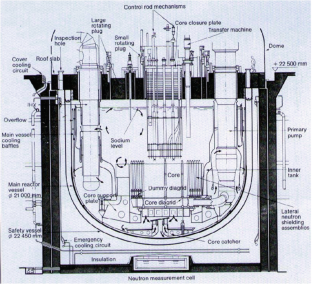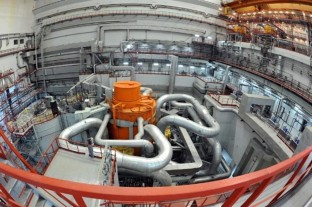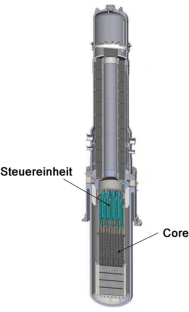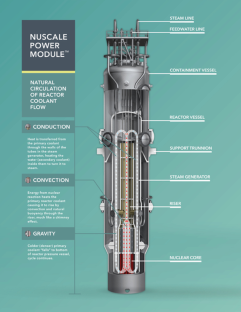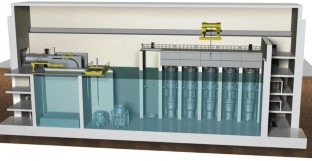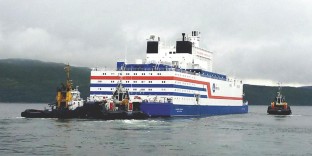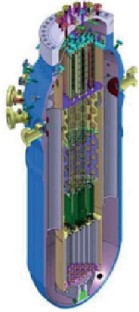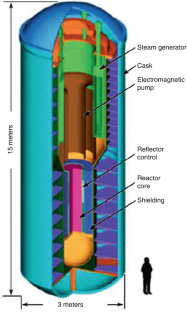 Notes
1.

2.

Otto Hahn und Fritz Straßmann: Über den Nachweis und das Verhalten der bei der Bestrahlung des Urans mittels Neutronen entstehenden Erdalkalimetalle. In: Naturwissenschaften. Band 27, 1939, S. 11–15, https://doi.org/10.1007/BF01488241.

3.

Alvin M. Weinberg: The First Nuclear Era. Springer Science & Business Media, 1994, ISBN 978-1-56396-358-2, S. 206–207.

4.

Frey, H.: Rolle rückwärts zur Kernenergie, In Press, Springer-Verlag 2021.

5.

Quelle H, Frey, Vorlesung Kernphysik, Uni Kaiserslautern.

6.

7.

John Ellis: Those were the days: discovering the gluon. In: CERN Courier. Band 49, Nr. 6, 2009, S. 15–18 (englisch, cern.ch).

8.

9.

Grassman, P. und F. Widmer: Einführung in die thermische Verfahrenstechnik, Verlag Walter de Gruyter. Berlin, New York (1980).

10.

Quelle: Alfred Böttcher, KFA Jülich.

11.

Quelle: Alfred Böttcher, KFA Jülich.

12.

13.

Quelle; NUKEM GmbH, Hanau.

14.

Frey, H.: Leybold-Heraeus GmbH, Alfred Böttcher, KFA, Jülich.

15.

16.

17.

Buchholz, S. et al. (2015): Studie zur Sicherheit und zu internationalen Entwicklungen von Small Modular Reactors (SMR). Abschlussbericht (GRS-376). GRS – Gesellschaft für Anlagen und Reaktorsicherheit gGmbH, Köln.

18.

19.

Quelle: Staatliche Universität Moskau.

20.

MacLachlan, A. (2006): Argentina unveils ambitious plan for nuclear power expansion. Nucleonics Week 35 (2006), S. 9–10.

21.

22.

Isted, C.-L. (2011): Nuclear plant market unclear for at least a year: ASE president. Nucleonics Week 24 (2011), S. 3–4.

23.

Giménez, M. O. (Vortrag am 04.07.2011, Vienna, Austria): Carem Thecnical Aspects, Projet and Licensing Status. Interregional Workshop on Advanced Nuclear Reactor Technology for Near Term Deployment.

24.

25.

Quelle: Lawrence Livermore Lab.
Copyright information

© 2022 Springer Fachmedien Wiesbaden GmbH, ein Teil von Springer Nature
About this chapter
Cite this chapter
Osterhage, W., Frey, H. (2022). Quellen radioaktiven Materials. In: Transformation radioaktiver Abfälle. Energie in Naturwissenschaft, Technik, Wirtschaft und Gesellschaft. Springer, Wiesbaden. https://doi.org/10.1007/978-3-658-38519-4_3