Zusammenfassung

This chapter includes sample, measurement, method, and results of Study 1.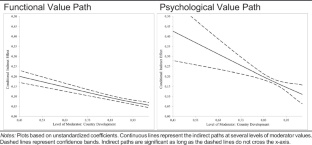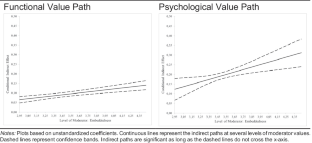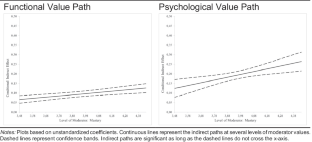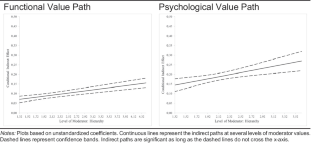 Notes
1.

Missing data on all national cultural value dimensions were replaced for three countries (Guatemala, United Arab Emirates, and Saudi Arabia) using those for neighboring countries (Steenkamp and Geyskens 2006). Then, the models were estimated with and without countries with missing data. The results remained stable for all three dimensions (see Web Appendix G.2.3.). Due to these results and for model identification reasons, the countries with replaced data were included in the survey.

2.

According to AIC and BIC, model fit increases compared to the baseline model when adding a moderator variable. In contrast, model fit is worse for the full model compared to the null and baseline random intercept model. This decrease in model fit is rooted in the penalty term included in the AIC and BIC equations to prevent overfitting when a high number of parameters are added to the model (e.g., Scott, Simonoff and Marx 2013, pp. 116–117).
1

Electronic supplementary material

Below is the link to the electronic supplementary material.
Copyright information

© 2022 The Author(s), under exclusive license to Springer Fachmedien Wiesbaden GmbH, part of Springer Nature
About this chapter
Cite this chapter
Sinning, C. (2022). Empirical Study. In: International Strategic Management of Brands and Online Firms. Handel und Internationales Marketing Retailing and International Marketing. Springer Gabler, Wiesbaden. https://doi.org/10.1007/978-3-658-38050-2_8