Zusammenfassung

Dieses Kapitel gibt eine allgemeine Übersicht über Netzwerke, Netzwerkeffekte, digitale Plattformen und Ökosysteme. Es führt die Fachbegriffe ein, unterscheidet Geschäftsmodelle, welche auf Netzwerken aufbauen von solchen, die auf Pipelines basieren. Die Netzwerkökonomie ist nicht unumstritten, deswegen spricht dieses Kapitel auch aktuelle Kontroversen an. Nach der Bearbeitung dieses Kapitels wissen Sie, worum es in der Netzwerkökonomie, insbesondere bei den digitalen Geschäftsmodellen und Plattformen, geht. Die Auseinandersetzung mit den einzelnen ökonomischen Aspekten erfolgt in den nachfolgenden Kapiteln. Nach dem Lesen von …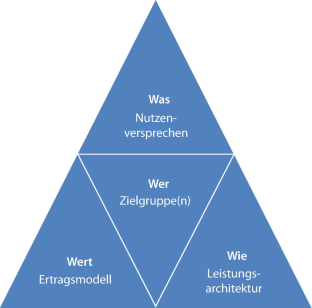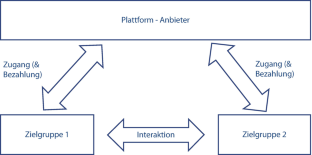 Quellen- und Literaturverzeichnis
Choudary, S. P., Parker, G. G., & Van Alstyne, M. (2015). Platform scale: How an emerging business model helps startups build large empires with minimum investment. Platform Thinking Labs.

Forbes Magazine. (2021). World's largest corporations. Forbes Magazine, 32, 35–39.

Gassmann, O., Frankenberger, K., & Choudury, M. (2020). Geschäftsmodelle entwickeln: 55 innovative Konzepte mit dem St. Galler Business Model Navigator. Carl Hanser Verlag.

Mokyr, J. (2018). The past and the future of innovation: Some lessons from economic history. Explorations in Economic History, 69, 13–26.

Munger, M. C. (2018). Tomorrow 3.0: Transaction costs and the sharing economy. Cambridge University Press.

Schneider, H. (2017). Creative destruction and the sharing economy: Uber as disruptive innovation. Edward Elgar Publishing.
Copyright information

© 2022 Der/die Autor(en), exklusiv lizenziert an Springer Fachmedien Wiesbaden GmbH, ein Teil von Springer Nature
About this chapter
Cite this chapter
Schneider, H. (2022). Einleitung: eine allgemeine Übersicht. In: Plattformökonomik. Studienwissen kompakt. Springer Gabler, Wiesbaden. https://doi.org/10.1007/978-3-658-37740-3_1
DOI: https://doi.org/10.1007/978-3-658-37740-3_1

Published:

Publisher Name: Springer Gabler, Wiesbaden

Print ISBN: 978-3-658-37739-7

Online ISBN: 978-3-658-37740-3

eBook Packages: Business and Economics (German Language)