Zusammenfassung

Im Miteinander unterschiedlicher Religionsgruppen, aber auch zwischen Mitgliedern von Religionsgemeinschaften und nicht religiös gebundenen Menschen werden Umgangsformen ausgehandelt, die angesichts weltweit zunehmender Konflikte im Zeichen der Religion von hoher Bedeutung für den gesellschaftlichen Zusammenhalt sind. Religiöse Vielfalt ist ein Aspekt der kulturellen Vielfalt einer Gesellschaft. Dem Bedürfnis von Religionsgemeinschaften, mit ihrer Identität öffentlich sichtbar zu sein und akzeptiert zu werden, stehen Prozesse einer zunehmenden Säkularisierung von Teilen der Bevölkerung gegenüber. Der Beitrag stellt den Garten der Religionen in Karlsruhe aus der Perspektive des Landschaftsarchitekturbüros vor, das diesen im Rahmen eines intensiven Partizipationsprozesses als Ort der religiösen Vielfalt, ungezwungenen Begegnung und integrativen Gemeinschaft geplant hat. Anhand des Projekts werden die Herausforderungen eines partizipativen Entstehungsprozesses beschrieben und entwurfliche Anforderungen an die Lesbarkeit von religiösen Inhalten und Symbolen sowie die Wahrnehmung, Aneignung und Alltagstauglichkeit des Gartens der Religionen diskutiert.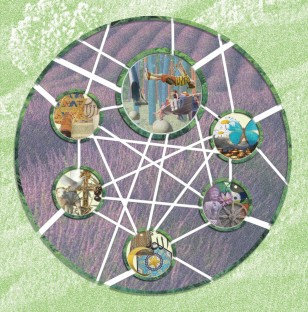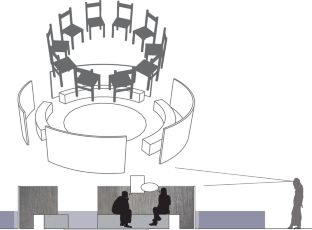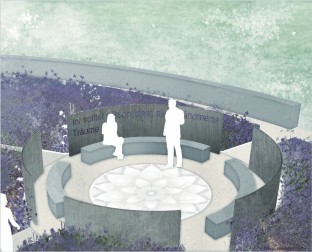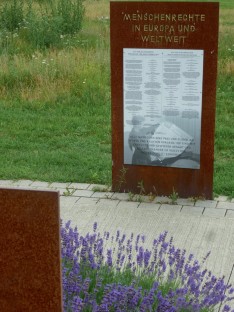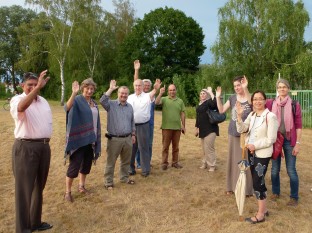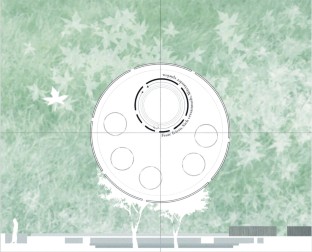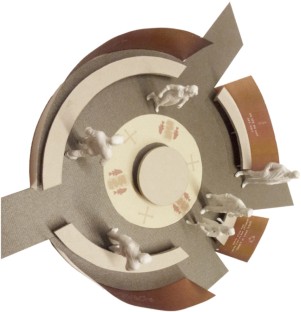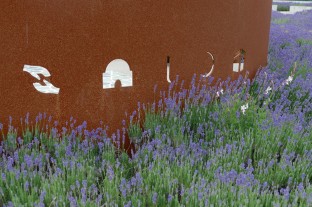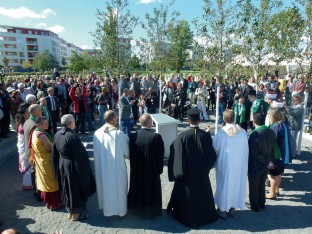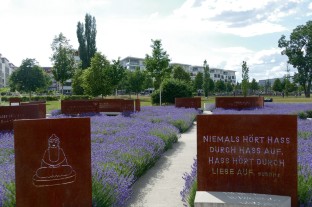 Literatur
AG Garten der Religionen für Karlsruhe. e. V. https://www.gartenderreligionen-karlsruhe.de. Zugegriffen: 4. Mai 2021.

Architektenkammer Baden-Württemberg. (2018). Auszeichnungsverfahren "Karlsruhe-Stadt 2012–2018", Begründung der Jury. https://www.akbw.de/baukultur/beispielhaftes-bauen/datenbank-praemierte-objekte/detailansicht/objekt/garten-der-religionen-6383.html. Zugegriffen: 26. Juni. 2020.

Haist, M., & Lang, G. (2012). Religionsgärten – Ein neuer Gartentypus: Wege zum interkulturellen und interreligiösen Dialog. Stadt + Grün. Das Gartenamt, 61(4), 31–34.

Hatzer, B., & Layes, G. (2010). Applied intercultural competence. In A. Thomas, E. Kinast, & S. Schroll-Machl (Hrsg.), Handbook of intercultural communication and cooperation. Basics and areas of application (Bd. 1, S. 121–130). Vandenhoeck & Ruprecht.
Copyright information

© 2022 Springer Fachmedien Wiesbaden GmbH, ein Teil von Springer Nature
About this chapter
Cite this chapter
Helleckes, S. (2022). Ein Garten der Religionen für Karlsruhe – Vom Ideenwettbewerb zu einem Projekt mit gesellschaftlicher Teilhabe. In: Kost, S., Petrow, C.A. (eds) Kulturelle Vielfalt in Freiraum und Landschaft. Springer VS, Wiesbaden. https://doi.org/10.1007/978-3-658-37518-8_12
DOI: https://doi.org/10.1007/978-3-658-37518-8_12

Published:

Publisher Name: Springer VS, Wiesbaden

Print ISBN: 978-3-658-37517-1

Online ISBN: 978-3-658-37518-8

eBook Packages: Social Science and Law (German Language)