Abstract

Digitalization is transforming all facets of society, not just work environments, and in terms of educational contexts, the transformation is occurring with or without strategic initiatives that ensure ongoing quality of teaching and learning environments. Integration of technology into teaching and learning is not new, but the rapid rate and pace of technological advancement is new, especially regarding new Internet, ICT and digital technologies. The field of education is mainly reactive, as new disruptive technologies develop in other industries and are then applied and accommodated into existing educational cultures and systems. This chapter provides an overview of technology integration in education from computers to other more advanced forms of digital technologies. The transformative potential of digitalization in education is exciting and presents many opportunities and challenges, given new trends and developments in digital technologies.
"Kids are rockets… which makes educators rocket scientists!" (Marc Prensky)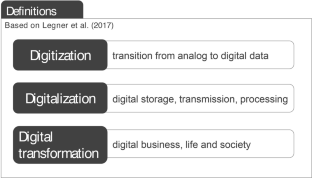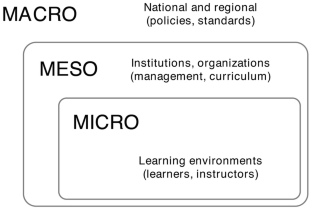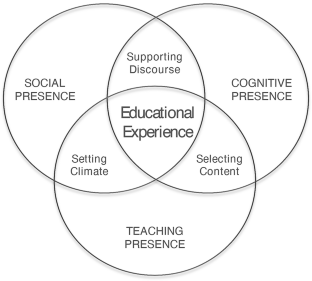 References
Ally, M. (2008). Foundations of educational theory for online learning. In T. Anderson & F. Elloumi (Eds.), Theory and practice of online learning. Athabasca University. http://cde.athabascau.ca/online_book/pdf/TPOL_book.pdf. Zugegriffen am 28.05.2019.

Baratè, A., Haus, G., Ludovico, L., Pagani, E., & Scarabottolo, N. (2019). 5G technology and its application to e-learning. In Proceeding 11th annual International Conference EDULEARN (Bd. 19). http://www.ludovico.net/download/papers/EDULEARN2019.pdf. Zugegriffen am 15.07.2019.

Barry, S., Murphy, K., & Drew, S. (2015). From deconstructive misalignment to constructive alignment: Exploring student uses of mobile technologies in university classrooms. Computers & Education, 81, 202–210.

Bawden, D. (2008). Origins and concepts of digital literacy. In M. Knobel (Hrsg.), Digital literacies: Concepts, policies and practices (Bd. 30, S. 17–32). Peter Lang.

Benner, D. (2015). Erziehung und Bildung! Zur Konzeptualisierung eines erziehenden Unterrichts, der bildet. Zeitschrift für Pädagogik, 61(4), 481–496.

Berge, Z. L. (2002). Active, interactive, and reflective learning. The Quarterly Review of Distance Education, 3(2), 181–190.

Biggs, J. (1996). Enhancing teaching through constructive alignment. Higher Education, 32(3), 347–364.

Boelens, R., De Wever, B., & Voet, M. (2017). Four key challenges to the design of blended learning: A systematic literature review. Educational Research Review, 22, 1–18. https://doi.org/10.1016/j.edurev.2017.06.001.

Blackwell, C. K., Lauricella, A. R., & Wartella, E. (2014). Factors influencing digital technology use in early childhood education. Computers & Education, 77, 82–90.

BMBF. (2019). Digitale Zukunft: Lernen. Forschen. Wissen. Die Digitalstrategie des BMBF. Bundesministerium für Bildung und Forschung. https://www.bmbf.de/upload_filestore/pub/BMBF_Digitalstrategie.pdf. Zugegriffen am 15.05.2019.

Bock, A., & Probst, L. (2018). Digitales Lehren und Lernen Wissenschaftliche Begleitforschung zur Einführung mobiler Endgeräte in Niedersächsischen Schulklassen der Sek I/Level 2 ISCED. Eckert. Dossiers 19, urn:nbn:de:0220-2018-0041.

Bond, M., Marín, V. I., Dolch, C., Bedenlier, S., & Zawacki-Richter, O. (2018). Digital transformation in German higher education: Student and teacher perceptions and usage of digital media. International Journal of Educational Technology in Higher Education, 15(1), 15–48.

BPB. (2019). Virtual reality. Bundeszentrale für politische Bildung (bpb). http://www.bpb.de/lernen/digitale-bildung/medienpaedagogik/231642/virtual-reality. Zugegriffen am 15.05.2019.

Brown, M., Dehoney, J., & Millichap, N. (2015). The next generation digital learning environment: A report on research. ELI paper, Educause Learning Initiative. https://library.educause.edu/-/media/files/library/2015/4/eli3035-pdf.pdf. Zugegriffen am 15.05.2019.

Buchner, J., (2019). Augmented Reality – technische Spielerei oder Bereicherung für den Unterricht? Bundeszentrale für politische Bildung (bpb). https://www.bpb.de/lernen/digitale-bildung/werkstatt/283819/augmented-reality-technische-spielerei-oder-bereicherung-fuer-den-unterricht. Zugegriffen am 15.09.2019.

Clark, R. E. (1983). Reconsidering research on learning from media. Review of Educational Research, 53(4), 445–459.

Debande, O. (2004). ICTs and the development of eLearning in Europe: The role of the public and private sectors. European Journal of Education, 39(2), 191–208.

Dujmovic, J. (2019). Here's why you will be hearning more about virtual reality. Market Watch. https://www.marketwatch.com/story/heres-why-you-will-be-hearing-more-about-virtual-reality-2019-07-15. Zugegriffen am 25.06.2019.

Edelmann, D., Schmidt, J., & Tippelt, R. (2011). Einführung in die Bildungsforschung. Stuttgart: Kohlhammer.

EU-Commission. (2003). eLearning: Better eLearning for Europe. Directorare-General for Education and Culture (NC-52-03-207-EN-C). http://europa.eu.int/information_society/eeurope/index_en.htm. Zugegriffen am 13.05.2019.

EURYDICE. (2004). Key data on information and communication technology in schools in Europe. Annual Report (Brussels, European Commission). https://op.europa.eu/en/publication-detail/-/publication/ce58ea69-2e54-4e3a-9455-84a595f258cb/language-en. Zugegriffen am 15.06.2019.

Fraser, A. B. (1999). Colleges should tap the pedagogical potential of the World-Wide Web. Chronicle of Higher Education, 48, B8. http://fraser.cc/Talks/Chronicle.html. Zugegriffen am 2.04.2019.

Furht, B., (Hrsg.). (2008). Encyclopedia of multimedia. Springer Science & Business Media. https://link.springer.com/referenceworkentry/10.1007%2F978-0-387-78414-4_85. Zugegriffen am 15.05.2019.

Garrison, D. R., & Anderson, T. (2003). E-learning in the 21st century: A framework for research and practice. London: Routledge/Falmer.

Garrison, R., & Kanuka, H. (2004). Blended learning: Uncovering its transformative potential in higher education. The Internet and Higher Education, 7(2), 95–105.

Gebhardt, J., Grimm, A., & Neugebauer, L. M. (2015). Developments 4.0 Prospects on future requirements and impacts on work and vocational education. Journal of Technical Education, 3(2), 117–133.

Gonon, P. (2008). Qualitätssicherung in der beruflichen Bildung. Eine Bilanz. In E. Klieme & R. Tippelt (Hrsg.), Qualitätssicherung im Bildungswesen (Zeitschrift für Pädagogik, Beiheft 53, S. 96–107). Beltz: Weinheim.

Halverson, R., Kallio, J., Hackett, S., & Halverson, E. (2018). Participatory culture as a model for how new media technologies can change public schools. The Emerging Learning Design Journal, 3(1), Art 1. https://digitalcommons.montclair.edu/eldj/vol3/iss1/1.

He, W., Holton, A., Farkas, G., & Warschauer, M. (2016). The effects of flipped instruction on out-of-class study time, exam performance, and student perceptions. Learning and Instruction, 45, 61–71.

Herrington, J., Herrington, A., Mantei, J., Olney, I. W., & Ferry, B. (2009). New technologies, new pedagogies: Mobile learning in higher education. http://ro.uow.edu.au/edupapers/91. Zugegriffen am 30.04.2019.

Hess, T. (2016). Digitalisierung. In N. Gronau, J. Becker, J. M. Leimeister, E. Sinz, & L. Suhl (Hrsg.), Enzyklopädie der Wirtschaftsinformatik – Online-Lexikon (9. Aufl.). Berlin: GITO. http://www.enzyklopaedie-der-wirtschaftsinformatik.de. Zugegriffen am 15.05.2019.

Höntzsch, S., Katzky, U., Bredl, K., Kappe, F., & Krause, D. (2013). Simulationen und simulierte Welten. Lernen in immersiven Lernumgebungen. In M. Ebner & S. Schön (Hrsg.), L3T–Lehrbuch für Lernen und Lehren mit Technologien (2. Aufl). E-Book. https://www.pedocs.de/volltexte/2013/8358/pdf/L3T_2013_Hoentzsch_et_al_Simulationen.pdf. Zugegriffen am 15.05.2019.

Hylén, J., Damme D. D., Mulder, F., & D'Antoni, S. (2012). Open educational resources: Analysis of responses to the OECD Country Questionnaire (OECD education working papers, 76). OECD Publishing. https://doi.org/10.1787/5k990rjhvtlv-en. Zugegriffen am 15.05.2019.

Johnson, L., Adams Becker, S., Cummins, M., Estrada, V., Freeman, A., & Hall, C. (2016). NMC Horizon Report: 2016 Higher (Education Ed.). Austin: The New Media Consortium. http://cdn.nmc.org/media/2016-nmc-horizon-report-he-EN.pdf. Zugegriffen am 15.05.2019

Kay, R., & Schellenberg, D. (2019). Comparing BYOD and One-to-One Laptop Programs in Secondary School Classrooms: A Review of the Literature. In K. Graziano (Ed.), Proceedings of Society for Information Technology & Teacher Education International Conference (1862–1866). Las Vegas: Association for the Advancement of Computing in Education (AACE). https://www.learntechlib.org/primary/p/207900/. Zugegriffen am 15.05.2019.

Kerr, M. S., Rynearson, K., & Kerr, M. C. (2006). Student characteristics for online learning success. The Internet and Higher Education, 9(1), 91–105.

Kozma, R. B. (1991). Learning with media. Review of Educational Research, 61(2), 179–211.

Kruppe, T., et al. (2019). Digitalisierung: Herausforderungen für die Aus- und Weiterbildung in Deutschland. Institut für Arbeitsmarkt- und Berufsforschung. Stellungnahme. Nr. 1. http://doku.iab.de/stellungnahme/2019/sn0119.pdf. Zugegriffen am 15.05.2019.

Kulik, C. L. C., & Kulik, J. A. (1991). Effectiveness of computer-based instruction: An updated analysis. Computers in Human Behavior, 7(1-2), 75–94.

Larkin, H., & Richardson, B. (2013). Creating high challenge/high support academic environments through constructive alignment: Student outcomes. Teaching in Higher Education, 18(2), 192–204.

Legner, C., Eymann, T., Hess, T., Matt, C., Böhmann, T., Drews, P., et al. (2017). Digitalization: Opportunity and challenge for the business and information systems engineering community. Business & Information Systems Engineering, 59(4), 301–308.

Ligato, L. (2015). YouTube is crushing cable TV, according to Google. TECH, 07-20-2015, Huffington Post. https://www.huffpost.com/entry/youtube-vs-cable_n_55acf44fe4b0d2ded39f5370. Zugegriffen am 25.06.2019.

Martin, A. (2006). A framework for digital literacy. DigEuLit working paper. http://www.digeulit.ec/docs/public.asp. Zugegriffen am 15.05.2019.

Merriam-Webster Dictionary. (2019). Virtual reality. https://www.merriam-webster.com/dictionary/virtual%20reality. Zugegriffen am 15.05.2019.

Moe, R. (2015). The brief & expansive history (and future) of the MOOC: Why two divergent models share the same name. Current Issues in Emerging Elearning, 2(1), 2.

Nordenbo, S. E. (2002). Bildung and the thinking of bildung. Journal of the Philosophy of Education, 36(3), 341–352.

OECD. (2005). E-Learning in tertiary education. Policy Brief. http://www.oecd.org/education/ceri/35991871.pdf. Zugegriffen am 15.05.2019.

OECD. (2016). Innovating Education and Educating for Innovation: The Power of Digital Technologies and Skills. Paris: OECD Publishing. https://doi.org/10.1787/9789264265097-en. Zugegriffen am 15.05.2019.

Ofcom. (2018, July 17). TV streaming services overtake pay TV for first time. Ofcom. https://www.ofcom.org.uk/about-ofcom/latest/media/media-releases/2018/streaming-overtakes-pay-tv. Zugegriffen am 25.06.2019.

Ottestad, G., & Gudmundsdottir, G. B. (2018). Information and Communication technology policy in primary and secondary education in Europe. In J. Voogt et al. (Hrsg.), Handbook of information technology in primary and secondary education (S. 1–21). Springer International Publishing.

Pensel, S., & Hofhues, S. (2017). Digitale Lerninfrastrukturen an Hochschulen. Systematisches Review zu den Rahmenbedingungen für das Lehren und Lernen mit Medien an deutschen Hochschulen. Publikation im Rahmen des Forschungsverbundprojekts "You(r) Study. Eigensinniges Studieren im 'digitalen Zeitalter'". Gefördert vom BMBF (FKZ Köln: 16DHL1016). https://ub31.uni-tuebingen.de/xmlui/bitstream/handle/10900/80243/Review_Pensel_Hofhues.pdf?sequence=1&isAllowed=y. Zugegriffen am 2.05.2019.

Peters, O. (2000). Digital learning environments: New possibilities and opportunities. International Review of Research in Open and Distance Learning, 1(1). http://www.irrodl.org/index.php/irrodl/article/view/3/23. Zugegriffen am 15.06.2019.

Reich, J., & Ruipérez-Valiente, J. (2019). The MOOC pivot. Science, 363(6423), 130–131. http://science.sciencemag.org/. Zugegriffen am 15.06.2019.

Ross, S. M., Morrison, G. R., & Lowther, D. L. (2010). Educational technology research past and present: Balancing rigor and relevance to impact school learning. Contemporary Educational Technology, 1, 17–35.

Säljö, R. (2010). Digital tools and challenges to institutional traditions of learning: Technologies, social memory and the performative nature of learning. Journal of Computer Assisted Learning, 26(1), 53–64.

Schmidt, J. T. (2007). Preparing students for success in blended learning environments: Future oriented motivation and self-regulation. E-Dissertation, Ludwig-Maximilians-Universität München: Fakultät für Psychologie und Pädagogik. http://edoc.ub.uni-muenchen.de/archive/00006561/01/Schmidt_Joel_T.pdf. Zugegriffen am 2.05.2019.

Schmidt, J. T., & Pavon, F. (2017). Creativity and innovation in education: Comparisons of Germany and Spain (Ch.7). In C. H. Werner & M. Tang (Eds.), Handbook of effective management of creativity and innovation: An European perspective. Singapore: World Scientific Publishing.

Seow, P., Looi, C., How, M., Wadhwa, B., & Wu, L. (2019). Educational policy and implementation of computational thinking and programming: Case study of Singapore. In S. C. Kong & H. Abelson (Eds.), Computational thinking education (pp. 345–362). Springer Open: Singapore.

Seres, L., Pavlicevic, V., & Tumbas, P. (2018). Digital transformation of higher education: Competing on analytics. Conference proceedings, INTED2018 Conference, 5–7 March 2018, Valencia. https://library.iated.org/publications/INTED2018. Zugegriffen am 27.06.2019.

Seufert, S., & Meier, C. (2016). From eLearning to digital transformation: A framework and implications for L&D. International Journal of Corporate Learning (iJAC), 9(2), 27–33. https://www.icelw.org/proceedings/2016/ICELW2016/Papers/Seufert_Meier.pdf.

Stark, R., & Mandl, H. (2003). Web-based learning in the field of empiricanl research methods (Research Report No. 59). Munich: Ludwig Maximilians Universität, Institute for Educational Psychology.

Stein, J., & Graham, C. R. (2014). Essentials for blended learning: A standards-based guide. New York/London: Routledge.

Tamim, R. M., Bernard, R. M., Borokhovski, E., Abrami, P. C., & Schmid, R. F. (2011). What forty years of research says about the impact of technology on learning: A second-order meta-analysis and validation study. Review of Educational Research, 81(1), 4–28.

Timmis, S., Broadfoot, P., Sutherland, R., & Oldfield, A. (2016). Rethinking assessment in a digital age: Opportunities, challenges and risks. British Educational Research Journal, 42(3), 454–476.

Twigg, C. A. (2001). Innovations in online learning: Moving Beyond No Significant Difference. The Pew Learning Program, 2001. https://www.immagic.com/eLibrary/ARCHIVES/GENERAL/RPI_US/R011107T.pdf. Zugegriffen am 13.06.2019.

Williams, C. (2002). Learning on-line: A review of recent literature in a rapidly expanding field. Journal of Further and Higher Education, 26(3), 263–272.

Zimmerman, E. (2018). 5G Set to Open New Doors for Education Technology in Higher Ed. EdTechMagazine. Focus on higher education, September 2018. https://edtechmagazine.com/higher/article/2018/09/5g-set-open-new-doors-education-technology-higher-ed. Zugegriffen am 3.05.2019.
Copyright information

© 2020 Springer Fachmedien Wiesbaden GmbH, ein Teil von Springer Nature
About this chapter
Cite this chapter
Schmidt, J.T., Tang, M. (2020). Digitalization in Education: Challenges, Trends and Transformative Potential. In: Harwardt, M., Niermann, PJ., Schmutte, A., Steuernagel, A. (eds) Führen und Managen in der digitalen Transformation. Springer Gabler, Wiesbaden. https://doi.org/10.1007/978-3-658-28670-5_16
DOI: https://doi.org/10.1007/978-3-658-28670-5_16

Published:

Publisher Name: Springer Gabler, Wiesbaden

Print ISBN: 978-3-658-28669-9

Online ISBN: 978-3-658-28670-5

eBook Packages: Business and Economics (German Language)