Zusammenfassung

Digitalisierung ermöglicht ganz neue zielgruppenspezifische Services für Kunden, da bei Bedarf alle Organisationseinheiten in Echtzeit vernetzt werden können. Am Flughafen München, einem europäischen Premium Airport, wurde frühzeitig erkannt, dass die Chancen der Digitalisierung wahrzunehmen auch eine Veränderung der Unternehmenskultur und damit auch des Führungsverständnisses erfordert. Im vorliegenden Beitrag wird thematisiert, wie am Flughafen in speziellen Großveranstaltungen – den "Digital Days" – mit Critical Action Learning (CAL) eine Mobilisierung der Mitarbeiter über alle Hierarchieebenen, Silos und Altersstufen hinweg erreicht wurde. Im CAL werden neben den offensichtlichen Herausforderungen auch subtil, aber nachhaltig wirksame Einflüsse wie kollektive Emotionen, Machtverhältnisse und automatisierte Denk- und Handlungsweisen bearbeitet, die einer erfolgreichen Veränderung der Organisation oftmals im Wege stehen. Der Beitrag zeigt anhand der ersten beiden Digital Days des Flughafens München ganz konkret auf, wie mit CAL die Umsetzung einer Digitalstrategie angegangen werden kann und gleichzeitig die für die Digitalisierung notwendige Kulturveränderung mit Leben gefüllt wird.
"You don't change a culture by talking, you change it through action." (Mario Moussa)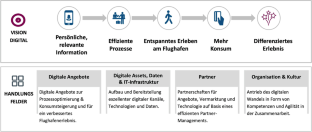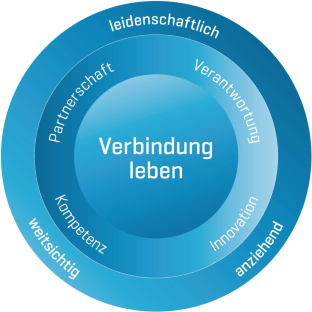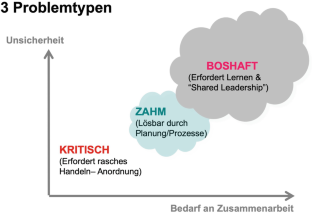 Literatur
Apke, L. (2015). Understanding the Agile Manifesto. Morrisville: Lulu Press.

Grint, K. (2008). Leadership, management & command – Rethinking D-day. Basingstoke: Palgrave.

Hauser, B. (2012). Action Learning – Workbook mit Praxistipps, Anleitungen und Hintergrundwissen für Trainer, Berater und Facilitators. Bonn: managerSeminare.

Hauser, B. (2014). Critical Action Learning: Das Selbst in der Arbeit des Veränderungsbegleiters. Zeitschrift für OrganisationsEntwicklung, 14(1), 18–22.

Hauser, B. (2018). Organisationslernen mit Action Learning. Changement! Heft, 8, 4–7.

Pedler, M. (Hrsg.). (2011). Action learning in practice (4. Aufl.). Aldershot: Gower.

Pedler, M., & Abbott, C. (2008). Am I doing it right? Facilitation action learning for service improvement. Leadership in Health Services, 21(3), 185–199.

Pedler, M., & Abbott, C. (2013). Facilitating action learning. Maidenhead: Open University Press.

Rigg, C., & Trehan, K. (2004). Reflections on working with critical action learning. Action Learning: Research and Practice, 1(2), 149–165.

Shaw, R. B. (2017). Extreme teams: Why Pixar, Netflix, Airbnb, and other cutting-edge companies succeed where most fail. New York: American Management Association.

Skytrax. (2019). World airport awards. https://www.worldairportawards.com/best-airports-2019-by-region/. Zugegriffen am 14.05.2019; https://www.worldairportawards.com/worlds-best-airport-terminals-2019/. Zugegriffen am 14.05.2019; https://www.worldairportawards.com/worlds-top-10-airports-2019/. Zugegriffen am 14.05.2019; https://skytraxratings.com/munich-airport-5-star-airport-rating-is-renewed. Zugegriffen am 14.05.2019.

Sutherland, J. (2014). Scrum: The art of doing twice the work in half the time. London: Random House Business.
Copyright information

© 2020 Springer Fachmedien Wiesbaden GmbH, ein Teil von Springer Nature
About this chapter
Cite this chapter
Hauser, B., Lanz, H., Radl, J. (2020). Konsequente Digitalisierung setzt nachhaltigen Kulturwandel voraus – Critical Action Learning (CAL) zur Digitalisierung am Flughafen München. In: Harwardt, M., Niermann, PJ., Schmutte, A., Steuernagel, A. (eds) Führen und Managen in der digitalen Transformation. Springer Gabler, Wiesbaden. https://doi.org/10.1007/978-3-658-28670-5_12
DOI: https://doi.org/10.1007/978-3-658-28670-5_12

Published:

Publisher Name: Springer Gabler, Wiesbaden

Print ISBN: 978-3-658-28669-9

Online ISBN: 978-3-658-28670-5

eBook Packages: Business and Economics (German Language)