Abstract

"Pathways to Olympic Values Education" documents four decades of academic research, curriculum development and practical application in the field of Olympic education. The sequence begins in 1984 with the development of materials for the Calgary 1988 Olympic Winter Games and ends in the current version (2016) of the IOC's Olympic Values Education Programme (OVEP). History often deals with events—dates and personalities. This paper tracks the evolution of ideas—of a theoretical orientation to Olympic education from the perspective of a curriculum specialist, and based on results and insights arising from a sequence of Olympic-related educational initiatives. Olympic education, as a global phenomenon—i.e., one of those "visions around the world" as quoted in the title for the International Society for the History of Physical Education and Sport (ISHPES) Congress on the History of Sport in Münster, July 18–21—and contextualized within the fields of sport and physical education, must be seen against multiple social, political and economic backgrounds. This paper limits its exploration to the evolution of Olympic values education as an extension of the late 19th century Euro-American "Olympic Games" project, but concludes with insights into the ways that Olympic values education can be and is adapted and re-contextualized for other cultural situations.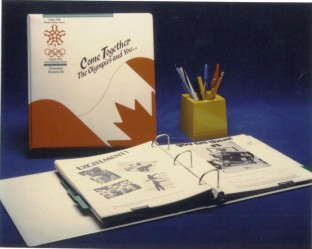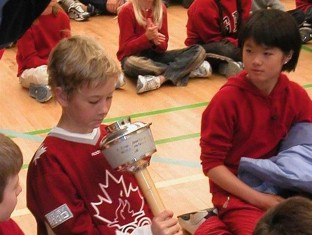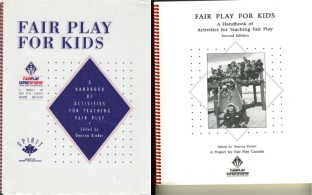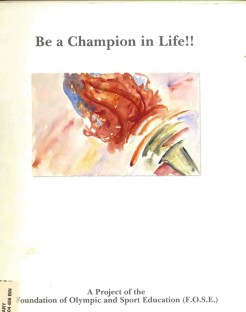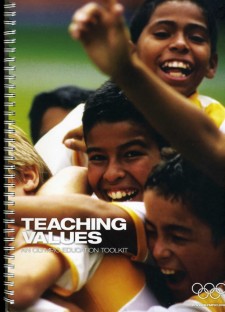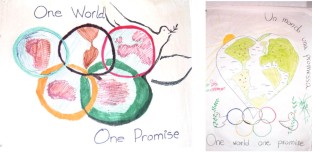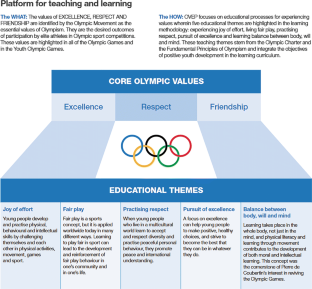 Notes
1.

Commission of Inquiry into the Use of Drugs and Banned Practices Intended to Increase Athletic Performance (the Dubin Inquiry) 1990.

2.

3.

In 1992 this organization was renamed the Canadian Centre for Drug Free Sport. Today, it is known as the Canadian Centre for Ethics in Sport (CCES).

4.

5.

Sport sociologists and sport historians were describing as cultural imperialism the Euro-American influences, including the Olympic Games, on the sport traditions of other countries. Post modernist scholars were questioning whether there were any values that could be said to be global (see Best and Kellner 1991. Post Modern Theory: Critical Interrogations. London: Macmillan).

6.

[Note: The following information is excerpted from Chap. 7, pp. 148–159].

7.

A detailed description of the understandings that unfolded after an analysis of the results of the classroom trials is available in two sources: Binder, D. 2000, Curriculum odyssey: Facilitating an international olympic education project, Unpublished PhD dissertation. Edmonton: University of Alberta; and Binder, D. 2001. Olympism revisited as context for global education: Implications for physical education. Quest, 53, pp. 14–34.

8.

Binder, D. (2007). "Live the Olympic Spirit! An Olympic Education Workshop for Young People." OVEP World Scout Jamboree Workshops Report, August 2007. Excerpts from an unpublished report to the IOC Department of International Cooperation and Development.

9.

10.
References
Best, S. & Kellner, D. (1991). Postmodern theory: Critical interrogations. NY: Guilford Press.

Binder, D. (2000). Be a champion in life: An international teacher's resource manual. Athens: Foundation for Olympic and Sport Education.

Binder, D. (2001). 'Olympism' revisited as context for global education. Quest, 53(1), (pp. 14–34).

Binder, D. (2002). Curriculum Odyssey: Facilitating an International Curriculum Project. (Unpublished PhD Dissertation). Edmonton: University of Alberta.

Binder, D. (2007). Teaching Values: An Olympic Education Toolkit. Lausanne: IOC.

Binder, D. (2012). Olympic values education: Evolution of a pedagogy. Educational Review, 64 (3), (pp. 275–302).

Coubertin P. (2000). Olympism. Selected Writings. N. Müller (ed.). Lausanne: IOC.

Gibbons, S., L. Ebbeck & M. Weiss. (1995). Fair play for kids: Effects on the moral development of children in physical education. Research quarterly for exercise and sport 66(3), (pp. 247–255).

International Olympic Committee. (2016). Olympic Values Education Programme, 2nd Edition. Lausanne: IOC. Online at https://www.olympic.org/olympic-values-and-education-program. Accessed: 4 November 2018.

Kohlberg, L. (1981). The philosophy of moral development. San Francisco: Harper & Row.

Maass, S. (2007) The Olympic values. Olympic Review, 63(Spring), (pp. 28–33).

Naul, R. (2008). Olympic education. Maidenhead: Meyer & Meyer.

Noddings, N. (1984). An ethic of caring and its implications for instructional arrangement. American Journal of Education, 96(2), (pp. 215–230).

Nussbaum, M. C. (1986). The fragility of goodness: luck and ethics in Greek tragedy and philosophy. New York: Cambridge University Press.

Walker, L. J. (1995). Whither moral psychology? Moral Education Forum, 20(1), (pp. 1–8).

Whitehead, M. (2001). The concept of physical literacy. European Journal of Physical Education 6(2), (pp. 127–138).
Copyright information

© 2020 Springer Fachmedien Wiesbaden GmbH, ein Teil von Springer Nature
About this chapter
Cite this chapter
Binder, D. (2020). Pathways to Olympic Values Education: Historical Perspectives. In: Krüger, M., Hofmann, A. (eds) Sportgeschichte in Deutschland - Sport History in Germany. Bildung und Sport, vol 22. Springer VS, Wiesbaden. https://doi.org/10.1007/978-3-658-27822-9_11
DOI: https://doi.org/10.1007/978-3-658-27822-9_11

Published:

Publisher Name: Springer VS, Wiesbaden

Print ISBN: 978-3-658-27821-2

Online ISBN: 978-3-658-27822-9

eBook Packages: Education and Social Work (German Language)