Zusammenfassung

In dieser Fallstudie besteht die Aufgabe darin, für einen Special-Interest-Verlag ein neues Online-Geschäftsmodell zu entwickeln, welches den Nutzern interaktive Erfahrungen mit hohem Mehrwert vermittelt. Vor dem Hintergrund bestimmter Rahmenbedingungen im Bereich E-Publishing und einer Kurzcharakterisierung der Ausgangssituation soll ein (mobiles) Angebot für den übergeordneten Use-Case "Jakobsweg mit dem Rad" entwickelt werden. Hierzu wird eine Reihe von Tools präsentiert, mit denen die Fallstudie bearbeitet werden kann. Zentrales Instrument ist eine Business Modell Canvas, welche die Entwicklung des Businessmodells in strukturierter Weise unterstützt. Die Fallstudie eignet sich insbesondere für Gruppenarbeiten bis zu fünf Personen.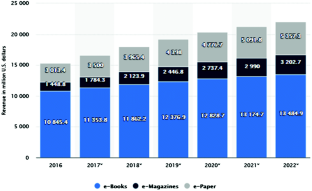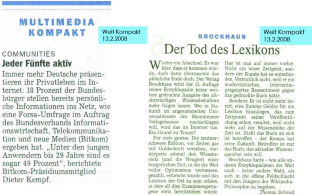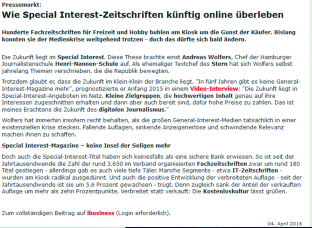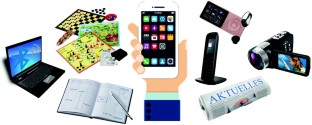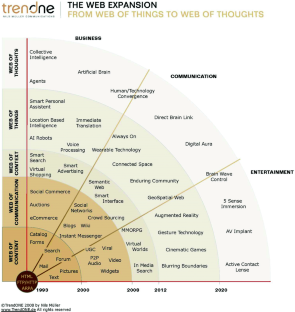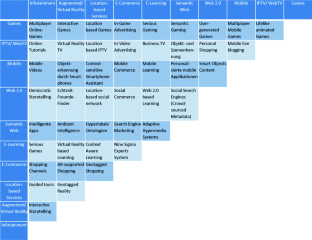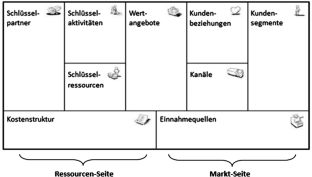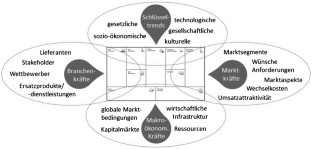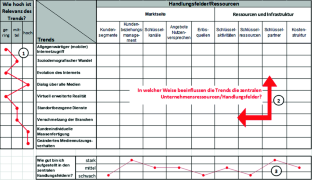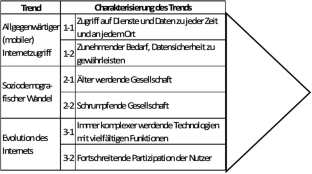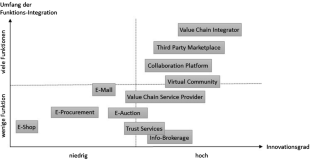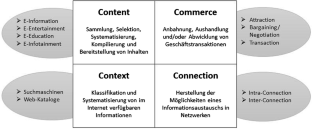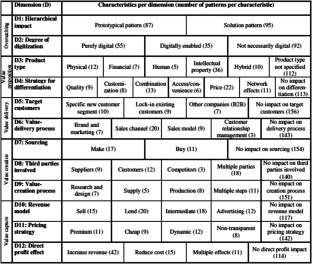 Notes
1.

Zur Vereinfachung wird auf die gleichzeitige Verwendung männlicher und weiblicher Sprachformen verzichtet. Personenbezeichnungen gelten für alle Geschlechter.

2.

In einigen Definitionen werden diese als Komponenten, Bestandteile, Objekte oder Konzepte bezeichnet, (vgl. Schallmo, D., Geschäftsmodell-Innovation 2013a, S. 22).
Literatur
Anderson, C. (2008). The long tail. Why the future of business is selling less of more (2. Aufl.). New York: Hyperion.

Bea, F. X., & Haas, J. (2016). Strategisches management (8. Aufl.). Konstanz: UKV.

Brillinger, A.-S., Els, C., Schäfer, B., & Bender, B. (2017). Risk patterns: A business model risk taxonomy. Presented at The XXVIII ISPIM Innovation Conference – Composing the Innovation Symphony, Austria, Vienna, 2017.

Caillaud, B., & Jullien, B. (2003). Chicken & egg: Competition among intermediation service providers. RAND Journal of Economics, 34(2), 309–328.

Chesbrough, H. (2006). OPEN business models. How to thrive in the new innovation landscape. Boston: Harvard Business School Press.

Chesbrough, H. (2007). Business model innovation: It's not just about technology anymore. Strategy & Leadership, 35(6), 12–17.

Chesbrough, H., & Rosenbloom, R. S. (2002). The role of the business model in capturing value from innovation: Evidence from Xerox Corporation's technology spin-off companies. Industrial and Corporate Change, 11(3), 529–555.

Chesbrough, H., Vanhaverbeke, W., & West, J. (2006). Open innovation. Researching a new paradigm. New York: Oxford University Press.

Coenen, C. (2008). Konvergierende Technologien und Wissenschaften. Der Stand der Debatte und politischen Aktivitäten zu "Converging Technologies". TAB: Büro für Technikfolgenabschätzung beim Deutschen Bundestag, Hintergrundpapier Nr. 16. http://www.itas.kit.edu/pub/v/2008/coen08a.pdf. Zugegriffen: 27. Juli 2018.

Euchner, J., & Ganguly, A. (2014). Business model innovation in practice. A systematic approach to business model innovation can help capture value and reduce risks. Research Technology Management, 57(6), 33–39.

Gassmann, O., Frankenberger, K., & Csik, M. (2013). Geschäftsmodelle entwickeln. 55. innovative Konzepte mit dem St. Galler Business Model Navigator. München: Hanser.

Gomez, S. D. (2007). Konvergenz der Medien unter besonderer Berücksichtigung neuer Sendeformate im Fernsehen. Dissertation. http://digbib.ubka.uni-karlsruhe.de/volltexte/documents/3113. Zugegriffen: 29. Juli 2018.

Hagell, J., III, & Singer, M. (2000). Unbundling the corporation. McKinsey Quarterly, 3,148–16.

Heinemann, G., & Gehrckens, M. (2016). Digitale Servicetransformation im Handel. In M. Bruhn & K. Hadwich (Hrsg.), Servicetransformation. Entwicklung vom Produktanbieter zum Dienstleistungsunternehmen. Forum Dienstleistungsmanagement (S. 725–750). Wiesbaden: Springer Gabler.

Johnson, M. W., Christensen, C. M., & Kagermann, H. (2008). Reinventing your business model. Harvard Business Review, 86(2), 50–59.

Kellermanns, F., Walter, J., Crook, T. R., Kemmerer, B., & Narayanan, V. (2016). The resource-based view in entrepreneurship: A content-analytical comparison of researchers' and entrepreneurs' views. Journal of Small Business Management, 54(1), 26–48.

Keuper, F. (2010). Die Implosion des Market-based View. In F. Keuper & B. Hogenschurz (Hrsg.), Professionelles sales & service management. Vorsprung durch konsequente Kundenorientierung (2. Aufl., S. 3–46). Wiesbaden: Gabler.

Kobayashi, S., Kumeno, F., Shirai, Y., Sano, S., Nishiyama, S., Asai, N., Sato, A., & Inujima, H. (2006). A methodology for planning R&D topics in IT field. In Proceedings of the 39th Hawaii international conference on system sciences. Los Alamitos: IEEE Computer Society.

Lüdeke-Freund, F. (2013). Nachhaltige Geschäftsmodelle: Unternehmen in der Transformation. IÖW Jahrestagung 2013 Geschäftsmodell Nachhaltigkeit. https://www.ioew.de/fileadmin/user_upload/DOKUMENTE/Veranstaltungen/2013/IOEW-Tagung_2013_L%C3%BCdeke-Freund.pdf. Zugegriffen: 29. Juli 2018.

Mauer, R., & Faschingbauer, M. (2013). Ein Wegweiser durch den Prozess der Geschäftsmodellentwicklung. Eine "Effectuation-App" für den Business model Canvas. In D. Grichnik & O. Gassmann (Hrsg.), Das unternehmerische Unternehmen. Revitalisieren und Gestalten der Zukunft mit Effectuation – Navigieren und Kurshalten in stürmischen Zeiten (S. 43–52). Wiesbaden: Springer Gabler.

Osterwalder, A. (2004). The business model ontology – A proposition in a design science approach. Dissertation, Universität Lausanne, Lausanne.

Osterwalder, A., & Pigneur, Y. (2010). Business model generation. A handbook for visionaries, game changers, and challengers. Hoboken: Wiley.

Osterwalder, A., & Pigneur, Y. (2011). Business model generation. Ein Handbuch für Visionäre, Spielveränderer und Herausforderer. Frankfurt a. M.: Campus.

pubis. (2016). Wie Special-Interest-Zeitschriften künftig online überleben. http://pubiz.de/home/marketingwerbung/marketingwerbung_artikel/datum/2016/04/04/wie-special-interest-zeitschriften-kuenftig-online-ueberleben.htm. Zugegriffen: 16. Juli 2018.

Remane, G., Hanelt, A., Tesch, J. F., & Kolbe, L. M. (2017). The business model pattern database – A tool for systematic business model innovation. International Journal of Innovation Management, 21(1), 1750004.

ReportLinker. (2018). Digital publishing sector: Worldwide forecast until 2022. https://www.reportlinker.com/s03348501/Global-Digital-Publishing-Market.html. Zugegriffen: 2. Aug. 2018.

Schallmo, D. R. A. (2013a). Geschäftsmodell-Innovation. Grundlagen, bestehende Ansätze, methodisches Vorgehen und B2B-Geschäftsmodelle. Wiesbaden: Springer Gabler.

Schallmo, D. R. A. (2013b). Geschäftsmodelle erfolgreich entwickeln und implementieren. Mit Aufgaben und Kontrollfragen. Wiesbaden: Springer Gabler.

Schallmo, D. R. A. (2014). Kompendium Geschäftsmodell-Innovation. Grundlagen, aktuelle Ansätze und Fallbeispiele zur erfolgreichen Geschäftsmodell-Innovation. Wiesbaden: Springer Gabler.

Schaltegger, S., Lüdeke-Freund, F., & Hansen, E. G. (2012). Business cases for sustainability: The role of business model innovation for corporate sustainability. International Journal of Innovation and Sustainable Development, 6(2), 95–119.

Stähler, P. (2002). Geschäftsmodelle in der digitalen Ökonomie. Merkmale, Strategien und Auswirkungen (2. Aufl.). Lohmar: Eul.

Statista. (2019). Prognose zum ePublishing Umsatz nach Segmenten in Deutschland für die Jahre 2016 bis 2022 (in Millionen Euro). https://de.statista.com/statistik/daten/studie/455559/umfrage/epublishing-umsatzprognose-in-deutschland/. Zugegriffen: 7. Jan. 2019.

Timmers, P. (1998). Business models for electronic markets. Electronic Markets, 8(2), 3–8.

TrendOne. (2008). Jump into the Outernet! https://de.slideshare.net/trendone/jump-into-the-outernet. Zugegriffen: 2. Aug. 2018.

Weis, B. X. (2014). Praxishandbuch Innovation. Leitfaden für Erfinder, Entscheider und Unternehmen (2. Aufl.). Wiesbaden: Springer Gabler.

Wirtz, B. W. (2013). Electronic business (4. Aufl.). Wiesbaden: Springer Gabler.

Wirtz, B. W. (2016). Business model management, design process instruments (2. Aufl.). Speyer. http://alt.berndwirtz.com/downloads/BM_Extract.pdf. Zugegriffen: 11. Nov. 2018.

Zolnowski, A., & Böhmann, T. (2013). Veränderungstreiber service-orientierter Geschäftsmodelle. In T. Böhmann, M. Warg, & P. Weiß (Hrsg.), Service-orientierte Geschäftsmodelle. Erfolgreich umsetzen (S. 31–52). Wiesbaden: Springer Gabler.

Zott, C., Amit, R., & Massa, L. (2010). The business model: Recent developments and future research. Journal of Management, 37(4), 1019–1042.
Copyright information

© 2019 Springer Fachmedien Wiesbaden GmbH, ein Teil von Springer Nature
About this chapter
Cite this chapter
Hafkesbrink, J., Samuttis, S. (2019). Businessmodellinnovation im Bereich von Cross-Media- und Digital-Content-Services. In: Abele, T. (eds) Fallstudien zum Technologie- & Innovationsmanagement. FOM-Edition. Springer Gabler, Wiesbaden. https://doi.org/10.1007/978-3-658-25068-3_7
DOI: https://doi.org/10.1007/978-3-658-25068-3_7

Published:

Publisher Name: Springer Gabler, Wiesbaden

Print ISBN: 978-3-658-25067-6

Online ISBN: 978-3-658-25068-3

eBook Packages: Business and Economics (German Language)