Abstract: Why is an effective regulatory strategy important?

Let's face it, drug development is a very important yet costly and high risk activity. Drug development times have increased enormously over the past decades, and the cost of bringing a drug to market has more than doubled in the past ten years. Today it takes far more than a decade at a cost in excess of $1 billion to bring a new drug from discovery to the market. Moreover, the pharmaceutical industry is one of the most regulated industries in the world. Patients benefit every day from the innovative drugs discovered, developed and produced by the pharmaceutical industry. Drugs have significantly contributed to public health as medical discoveries have made it possible to diagnose, prevent or treat many diseases. However, it seems the more we learn from science about drugs and their mode of action, the more new questions arise, resulting in increasing regulatory requirements that need to be fulfilled prior to market access. Despite improvements over time, up to 20 % of products still fail during the approval phase. This is a remarkable proportion considering the majority of development costs have already been spent at this advanced stage of development. Therefore it is key to have an effective regulatory strategy in place as soon as you start your drug development program. A well thought out regulatory strategy is an important tool to increase the success rate at the time of approval. In the following you will learn how to set up an effective regulatory strategy and which tools and measures are available to support your strategy.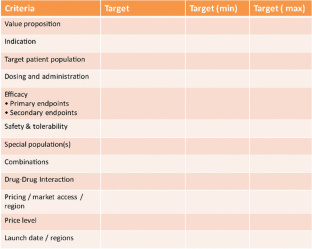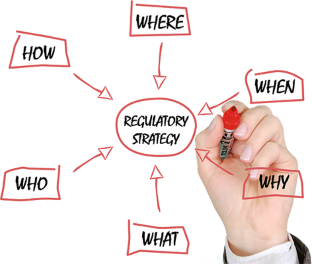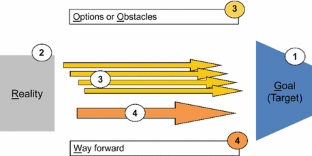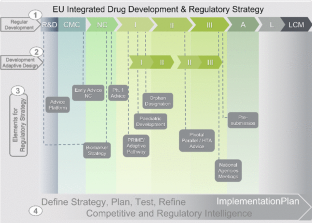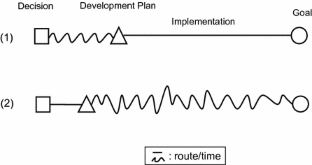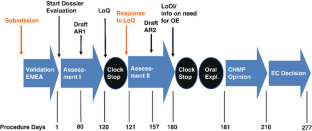 References
Bujar, M., McAuslane, N., & Liberty, L. (2015). New drug approvals in ICH countries 2005–2014. CIRS R&D Briefing 57, July 2015.

Ceretta, F. (2015). EMA Adaptive Pathways Pilot, Presentation at the Safe and Timely Access to Medicines for Patients (STAMP), November 2015.

EMA. (2007). Reflection Paper on Methodological Issues in Confirmatory Clinical Trials Planned with an Adaptive Design (CHMP/EWP/2459/02), London.

EMA/109608/2014. Draft best practice guidance for pilot European Medicines Agency health technology assessment parallel scientific advice procedures, May 8, 2014.

EMA/339324/2007. EMA pre-authorisation procedural advice for users of the centralised procedure, January 20, 2016.

EMA/357981/2005. EMA guideline on procedures for marketing authorizations under exceptional circumstances, December 15, 2005.

EMA/419127/05. EMA guidance on the procedure for accelerated assessment for human medicinal products, July 17, 2006.

EMA/509951/2006. EMA guideline on the scientific application and the practical arrangements necessary to implement commission regulation on the conditional marketing authorization, December 5, 2006.

EMA/691788/2010 Rev. 7. European Medicines Agency Guidance for applicants seeking scientific advice and protocol assistance, September 19, 2014.

EMA/707235/2015. EMA Guidance for companies considering submission to the adaptive pathways pilot, November 9, 2015.

EMA/845920/2015. CHMP, monthly statistics report: November 2015, December 14, 2015.

EMA/860940/2011. EMA user guide for micro, small and medium-sized enterprises on the administrative and procedural aspects of the provisions laid down in regulation EC No 726/2004 that are of particular relevance to SMEs, August 1, 2014.

EMA/CHMP/57760/2015. EMA draft reflection paper on a proposal to enhance early dialogue to facilitate accelerated assessment of priority medicines (PRIME), October 22, 2015.

EMA/CHMP/SAWP/72894/2008. EMA guidance to applicants: Qualification of novel methodologies for drug development, November 10, 2014.

EMA/MB/151414/2015. EU Medicines Agencies Network Strategy to 2020—Working together to improve health, December 17, 2015.

EMEA/24517/2009. General principles: EMEA—FDA parallel scientific advice, July 22, 2009.

ENTR/6283/00 Rev 4. Guideline on the format and content of applications for designation as orphan medicinal products and on the transfer of designations from one sponsor to another, Brussels, March 27, 2014.

European Commission. (2015). Notice to applicants (Vol. 2A). Chapter 1 Marketing Authorization, Revision 5, July 2015.

FDA. (2010). Guidance for Industry—Adaptive Design Clinical Trials for Drugs and Biologics (Draft Guidance), Rockville.

FDA. (2016). Novel Drugs 2015, Summary as of January 2016.

FDA Guidance for Industry. Formal Meetings Between the FDA and Sponsors or Applicants. Procedural Revision 1, May 2009.

FDA Guidance for Industry. Expedited Programs for Serious Conditions—Drugs and Biologics, Procedural, OMB Control No. 0910-0765, May 2014.

FDA Guidance for Industry and Review Staff. (2007). Target product profile—a strategic development process tool, draft guidance.

Hofer, M. P., Jakobsson, N. Z., Vamvakas, S., & Vetter, T. (2015). Impact of scientific advice from the European Medicines Agency, Nature Reviews Drug Discovery (Vol. 2). May 2015.

Panel discussion at BioFIT 2015, chaired by D. Seimetz: How to implement and perform effective due diligence? www.biofit-event.com/sessions/how-to-implement-and-perform-effective-due-diligence/

Regulation (EC). No 1901/2006 of the European Parliament and of the Council on medicinal products for paediatric use, as amended by Regulation (EC), No 1902/2006.

Schneider, C. K., & Schäffner-Dallmann, G. (2008) Typical pitfalls in applications for marketing authorization of biotechnological products in Europe. Nature Reviews Drug Discovery, 7, 893–899.

Seimetz, D. (2002). Early Market Access—Regulatory Environment in the EU and the USA and Essential Requirements within the Pharmaceutical Company. Master Thesis.

van den Bogert, C. A., Souverein, P. C., Putzeist, M., & Leufkens, H. G. M. (2014). Outcomes of EMA marketing authorization applications: does partnering have an influence? Nature Reviews Drug Discovery (Vol. 13), December 2014.

Whitmore, J. (1992). Coaching for performance. London: Nicholas Brealey.
Copyright information

© 2017 Springer Fachmedien Wiesbaden GmbH
About this chapter
Cite this chapter
Seimetz, D. (2017). The Key to Successful Drug Approval: An Effective Regulatory Strategy. In: Becker, J., Villinger, T. (eds) Life Science Venturing. Springer Gabler, Wiesbaden. https://doi.org/10.1007/978-3-658-06382-5_7
DOI: https://doi.org/10.1007/978-3-658-06382-5_7

Published:

Publisher Name: Springer Gabler, Wiesbaden

Print ISBN: 978-3-658-06381-8

Online ISBN: 978-3-658-06382-5

eBook Packages: Business and Economics (German Language)