Abstract

Supplier selection decisions are typically multi-objectives in nature and it is an important component of production and logistics management for many firms. The present study mainly investigate a multi-objective supplier selection planing problem in fuzzy environment and the uncertain model is converted into deterministic form by the expected value measure (EVM). This paper aims at multi-objective optimization for minimizing cost and maximizing product quality level. For solving the multi-objective problem a weighted sum base genetic algorithm is applied and the best solution is provided using fuzzy simulation. Finally, a numerical example is used to illustrate the effectiveness of the proposed model and solution approach.
Keywords
Multiobjective model

Supplier selection

Supply chain

Fuzzy simulation

Genetic algorithm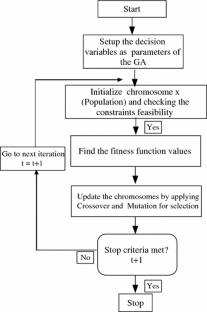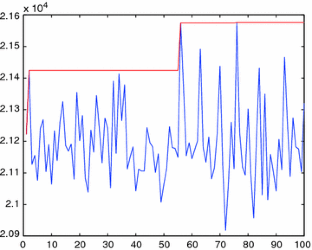 References
Buyukozkan G, Cifci G (2011) A novel fuzzy multi-criteria decision framework for sustainable supplier selection with incomplete information. Comput Ind 62(2):164–174

Kaslnqam R, Glee CP (2006) Selection of vendors-a mixed-integer programming approach. Comput Ind Eng 31(1):347–350

Lia Z, Rittscher J (2007) A multi-objective supplier selection model under stochastic demand condition. Int J Prod Econ 105:150–159

Weber CA, Currint JR (2003) A multi-objective approach to vendor selection. Eur J Oper Res 68(2):173–184

Wu D (2008) Supply chain risk, simulation and vender selection. Int J Prod Econ 114:646–655

Gaballa AA (1974) Minimum cost allocation of tenders. Oper Res Q 25(3):389–398

Weber CA, Current JR (1993) A multiobjective approach to vendor selection. Eur J Oper Res 68:173–184

Karpak B, Kumcu E, Kasuganti R (1999) An application of visual interactive goal programming: a case in vendor selection decisions. J Multi-Criteria Decis Anal 8:93–105

Degraeve Z, Roodhooft F (2000) A mathematical programming approach for procurement using activity based costing. J Bus Financ Acc 27(1–2):69–98

Ghodsypour SH, Obrien C (2001) The total cost of logistic in supplier selection, under conditions of multiple sourcing, multiple criteria and capacity constraint. Int J Prod Econ 73:15–27

Amid A, Ghodsypour SH, Brien OC (2006) Fuzzy multiobjective linear model for supplier selection in a supply chain. Int J Prod Econ 104:394–407

Kumar M, Vrat P, Shankar R (2006) A fuzzy programming approach for vener selection problem in a supply chain. Int J Prod Econ 101:273–285

Jafar R, Songhori M, Mohammad K (2009) Fuzzy group decision making/fuzzy linear programming (FGDMLP) framework for supplier selection and order allocation. Int J Adv Manuf Technol 105:150–159

Xu JP, Yan F (2011) A multi-objective decision making model for the vender selection problem in a bifuzzy environment. Expert Syst Appl 38:9684–9695

Feng D, Chen L, Jiang M (2005) Vendor selection in supply chain system: an approach using fuzzy decision and AHP. In: International conference on services systems and services Management Beijing, China, pp 721–725

Kilic HS (2013) An integrated approach for supplier selection in multi-item/multi-supplier environment. Appl Math Model 37:7752–7763

Liou JJH, Chuang CY, Tzeng HG (2013) A fuzzy integrad-based model for supplier evaluation and improvement. Inf Sci. doi:10.1016/j.ins.2013.09.025

Su RH, Yang DY, Pearn WL (2011) Decision-making in a single-period inventory environment with fuzzy demand. Expert Syst Appl 38:1909–1916

Xu JP, Zhou XY (2011) Fuzzy like multi objective decision making. Springer, Berlin

Dubois D, Prade H (1994) Possibility theory: an approach to computerized processing of uncertainty. Plenum Press, New York

Owen SH, Daskin MS (1998) Strategic facility location: a review. Eur J Oper Res 111:423–447

Pedrycz W (1997) Fuzzy evolutionary computation. Kluwer Academic Publishers, Boston, pp 318–327

Wang D, Fang SC (1997) A genetics-based approach or aggregate production planning in fuzzy environment. IEEE Trans Syst Man Cybern 27:636–645
Acknowledgments

The authors wish to thank the anonymous referees for their helpful and constructive comments and suggestions. The work is supported by the National Natural Science Foundation of China (No. 71301109), the Western and Frontier Region Project of Humanity and Social Sciences Research, Ministry of Education of China (No. 13XJC630018), the Philosophy and Social Sciences Planning Project of Sichuan province (NO. SC12BJ05), and the Initial Funding for Young Teachers of Sichuan University (No. 2013SCU11014).
Copyright information

© 2014 Springer-Verlag Berlin Heidelberg
About this paper
Cite this paper
Hashim, M., Yao, L., Nadeem, A.H., Nazim, M., Nazam, M. (2014). Multi-objective Optimization Model for Supplier Selection Problem in Fuzzy Environment. In: Xu, J., Cruz-Machado, V., Lev, B., Nickel, S. (eds) Proceedings of the Eighth International Conference on Management Science and Engineering Management. Advances in Intelligent Systems and Computing, vol 281. Springer, Berlin, Heidelberg. https://doi.org/10.1007/978-3-642-55122-2_104
DOI: https://doi.org/10.1007/978-3-642-55122-2_104

Published:

Publisher Name: Springer, Berlin, Heidelberg

Print ISBN: 978-3-642-55121-5

Online ISBN: 978-3-642-55122-2

eBook Packages: EngineeringEngineering (R0)