Abstract

Both culture and organizations are concepts which have been partially formalized. Only some of their aspects have been specified to build agent-based models. In this conceptual article, we identify and characterize the features that should be considered when building an agent-based model of an organization taking into account the influence of culture. In particular, we investigate the impact culture can have on the delegation, coordination, control and normative structures of organizations and on the way these structures are used. Moreover, we describe how this cultural impact would influence the three central performance criteria of organizations: efficiency, flexibility and robustness.
Keywords
Simulating organizations

Simulating social complexity

Agent models of social behavior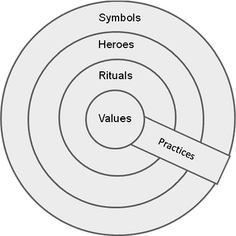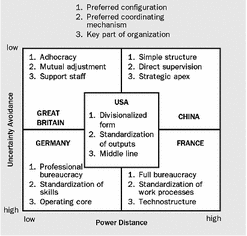 References
Argente, E., Julian, V., Botti, V.: Multi-agent system development based on organizations. Electron. Notes Theoret. Comput. Sci. 150, 55–71 (2006)

Axelrod, R.: The dissemination of culture: a model with local convergence and global polarization. J. Confl. Resolut. 41(2), 203–226 (1997)

Baligh, Burton, Obel.: Validating an expert system that designs organizations. In: Computational Organization Theory, pp. 179–193 (1994)

Bura, S.: Minimeme: of life and death in the noosphere. In: From Animals to Animats 3 Proceedings of the Third International Conference on Simulation of Adaptive Behavior, pp. 479–486. MIT Press, London (1994)

Dechesne, F., Tosto, G.D., Dignum, V., Dignum, F.: No smoking here: values, norms and culture in multi-agent systems. Artif. Intell. Law 21(1), 79–107 (2012)

Dignum, F., Dignum, V.: Emergence and enforcement of social behavior. In: 18th World IMACS Congress and MODSIM09 International Congress on Modelling and Simulation (2009)

Dodds, P.S., Watts, D.J., Sabel, C.F.: Information exchange and the robustness of organizational networks. Proc. Natl. Acad. Sci. U S A 100(21), 12516–12521 (2003)

Grossi, D., Dignum, F.: Structural aspects of organizations. In: Dignum, V. (ed.) Handbook of Research on Multi-Agent Systems: Semantics and Dynamics of Organizational Models, pp. 190–219. IGI Global, Hershey (2009)

Hofstede, G.: Motivation, leadership, and organization: do American theories apply Abroad? Organ. Dyn. 9(1), 42–63 (1980)

Hofstede, G., Hofstede, G.J., Minkov, M.: Cultures and Organizations: Software of the Mind, 3rd edn. McGraw-Hill, New York (2010)

Crowston, K.: Evolving novel organizational forms. In: Computational Organization Theory, pp. 19–38 (1996)

Levitt, R.E., Cohen, G.P., Kunz, J.C., Nass, C.I., Christiansen, T., Jin, Y.: The "Virtual Design Team": simulating how organization structure and information processing tools affect team performance. In: Computational Organization Theory (1994)

Mintzberg, H.: Structure in 5's: a synthesis of the research on organization design. Manage. Sci. 26(3), 322–341 (1980)

Morgenstern, O.: Prolegomena to a theory of organization. Technical report (1951)

Van Der Aalst, W.M.P., Ter Hofstede, A.H.M., Kiepuszewski, B., Barros, A.P.: Workflow Patterns. Distrib. Parallel Databases 14(1), 5–51 (2003)
Acknowledgments

The first author wishes to thank Gert Jan Hofstede for his fruitful interaction and Melania Borit for her feedback while writing this paper.
Copyright information

© 2014 Springer-Verlag Berlin Heidelberg
About this paper
Cite this paper
Vanhée, L., Dignum, F., Ferber, J. (2014). Towards Simulating the Impact of National Culture on Organizations. In: Alam, S., Parunak, H. (eds) Multi-Agent-Based Simulation XIV. MABS 2013. Lecture Notes in Computer Science(), vol 8235. Springer, Berlin, Heidelberg. https://doi.org/10.1007/978-3-642-54783-6_11
DOI: https://doi.org/10.1007/978-3-642-54783-6_11

Published:

Publisher Name: Springer, Berlin, Heidelberg

Print ISBN: 978-3-642-54782-9

Online ISBN: 978-3-642-54783-6

eBook Packages: Computer ScienceComputer Science (R0)