Abstract
This chapter deals with the application of valence bond theory in heterocyclic chemistry. A short introduction to the different valence bond methods is given, followed by illustrative results obtained by valence bond calculations. The illustrations show the applicability of the valence bond theory to obtain detailed information on the electronic structure of molecules in terms of chemical concepts.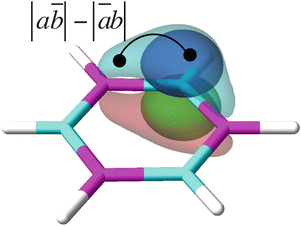 Keywords
Heterocyclic chemistry 
Valence bond theory 
Aromaticity 
Notes
Acknowledgement
RWAH and RB acknowledge the Zernike Institute for Advanced Materials for the financial support ("Dieptestrategie" programme).
Copyright information
© Springer-Verlag Berlin Heidelberg 2014