This Chapter introduces a generically applicable benchmarking methodology for peer-to-peer systems that is derived from the requirements stated in the Introduction of this book. Starting with key concepts a more detailed discussion follows. The methodology comprises a set of best practices, which are applied to real-world scenarios in the later Chapters of this book.
Key Concepts
An abstract model of a benchmarking environment is depicted in Figure
3.1
. The main components are the workbench in which the system under test is running, the workload, input parameters, and output results. The system under test incorporates the entire system that is being tested. Since a peer-to-peer system consists of a large number of peers, the system under test corresponds to the entirety of the participating peers.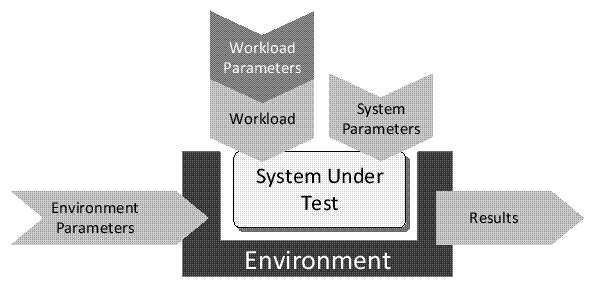 Keywords
Hash Table 
Host Mobility 
Distribute Hash Table 
Quality Aspect 
Fairness Index 
These keywords were added by machine and not by the authors. This process is experimental and the keywords may be updated as the learning algorithm improves.
Copyright information
© Springer-Verlag Berlin Heidelberg 2013