Abstract

The tide of environmental decline is a multilayered dilemma in qualitative architectural research. To some extent, architectural directives have struggled to reverse this environmental decay. That is not to say the desire and aspiration to positively contribute to an ecological society is omitted from the design discourse. In fact just the opposite, an immense consortium, both formal and informal, of architectural thinkers are absolutely devoted to the task of sustainability. For at least this past decade the dominant meta-theme of a majority of architectural research has been the promise of sustainability. Architects have reflexively launched themselves into the center of the environmental polemic as both its source and resolution. This eco-crisis demands robust solutions on a considerable scale to deal with an imminent collapse. At this point, the radicalization of sustainability is widespread. As a principle it is the politicized mainstream agenda for most design procedures. How can you contend against platitudes like; 'save the planet'? The architectural responses range from fantastical feats of geo-engineering to low-flush toilets, all in service to assuage our fears. It's vital to concede that sustainability will happen in every shade of green. For if the mission fails, we will not be here to say otherwise. Therefore, we must shift beyond sustainability alone and its associative rhetoric. What are the latest comprehensive models within design research that can expedite a greener and grander shift? We need to prepare the next generation of innovators to be self-reliant in a world that requires regeneration. We also need to expand a discourse that continues an arc of humanitarian and technological assertions after sustainability is achieved.
Keywords
Urban Design

Civil Defense

Fukushima Daiichi Nuclear Power Plant

Waste Allocation Load

Perpetual Motion
These keywords were added by machine and not by the authors. This process is experimental and the keywords may be updated as the learning algorithm improves.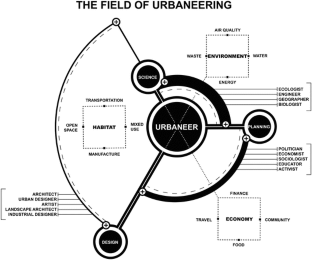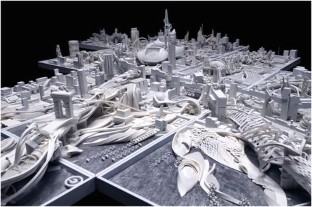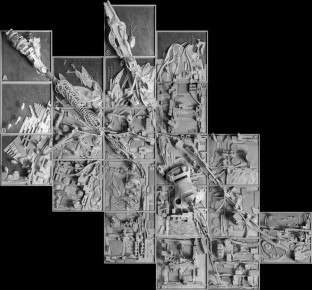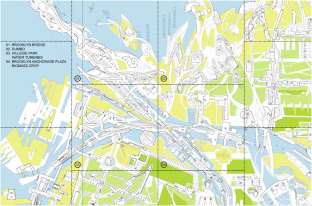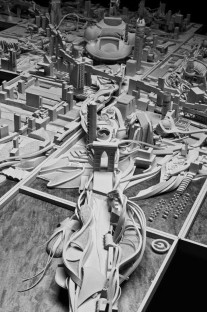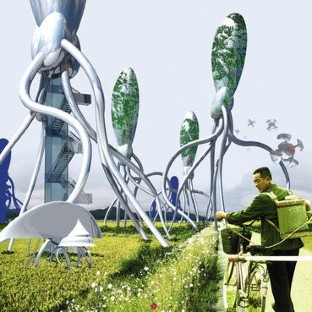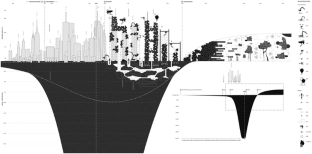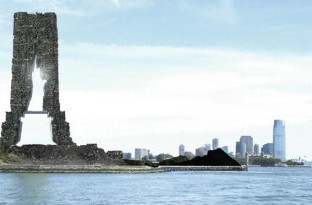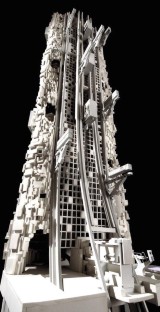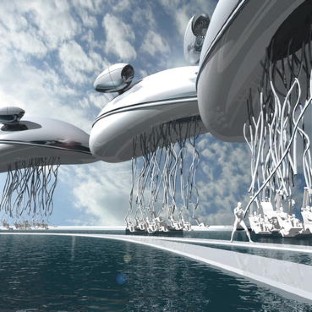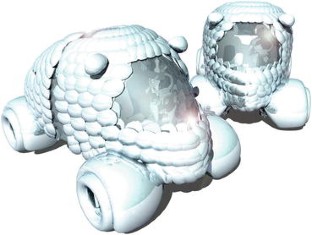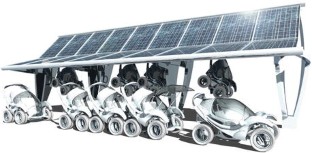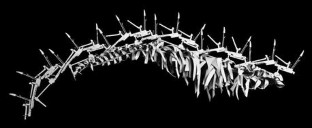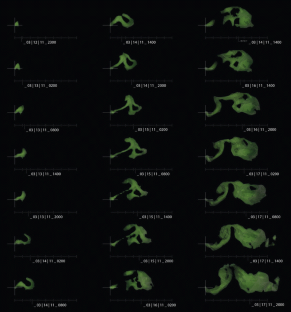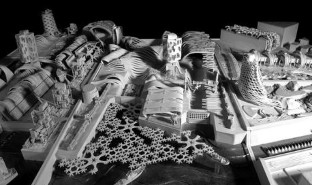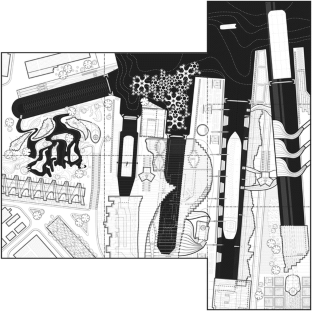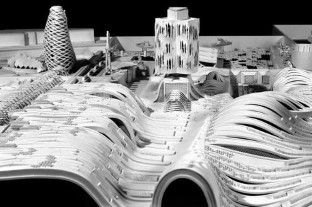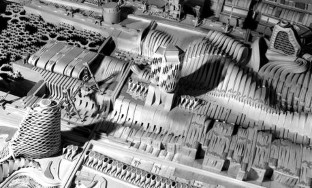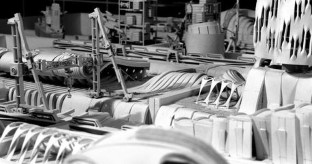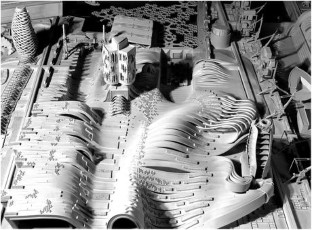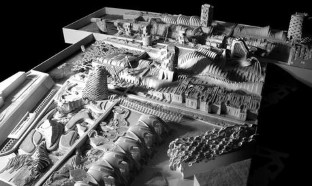 Notes
1.

Thomas More, Utopia, 1516.

2.

Harold Lasswell, Psychopathology and Politics, 1930.

3.

James C. Collins, Good to Great: Why Some Companies Make the Leap… and Others Don't, 2001.

4.

Kevin Lynch, The Image of the City, MIT Press, 1960.

5.

Waldheim, Mostafavi, Corner, Geuze et al., 1997.

6.

Calthorpe, Duany, Plater-Zyberk et al., 1993.

7.

Burnham, Daniel H., and Edward H. Bennett, Plan of Chicago, the Commercial Club, Chicago, 1909.

Howard, Ebenezer, Garden Cities of To-Morrow, 1902.

Calthorpe, Peter, and Doug, Kelbaugh (ed.), Pedestrian Pocket Book, 1989.

8.

Beveridge, Charles E; Paul Rocheleau, Frederick Law Olmsted: Designing the American Landscape. New York, New York: Universe Publishing, 1998.

9.

Mitchell Joachim, Maria Aiolova, Melanie Fessel, Philip Weller, Ian Slover, Emily Johnson, Landon Young, Cecil Howell, Andrea Michalski, Sofie Bamberg, Alex Colard, and Zachary Aders for Terreform ONE (Open Network Ecology), Ecological Design Group for Urban, Infrastructure, Building, Planning and Art.

10.

11.

Heather Rogers, Gone Tomorrow: The Hidden Life of Garbage, The New Press (New York) 2006, pp 54–67 and 104–32.

12.

Steve Cohen, 'Wasted: New York City's Garbage Problem', New York Observer, 3 April 2008.

13.

Parks Commissioner Robert Moses, NYC Proposal for Development at Fresh Kills, November 1951.

14.

Disney/Pixar Animation Studios, WALL · E, 2008.

15.

'Cities are not machines and neither are they organisms, and perhaps resemble them even less – Rather then communities of non-thinking organisms undergoing inevitable phases until they reach a certain iron limit – cities are the product of beings capable of learning. Culture can stabilize or alter the habitat system, and it is not clear whether we wish it to be otherwise.' Kevin Lynch in Good City Form, MIT Press (Cambridge, MA), 1984, pp 26–27.

16.

Theodore Bowie, The Medieval Sketchbook of Villard de Honnecourt, Dover Publications (New York), 2006, pp 32–49.

17.

William McDonough, 'Waste Equals Food: Our Future and the Making of Things', in Judy Laddon, Tom Atlee and Larry Shook (eds), Awakening: The Upside of Y2K, Printed Word, 1998, pp. 5–57.

18.

19.

Freeman Dyson, Infinite in All Directions (New York: Harpercollins,1988).

20.

Nicholas Dawidoff, "the civil Heretic," New York Times (March 25, 2009).

21.

Alex Krieger and William S. Saunders, eds., Urban Design (Minneapolis: University of Minnesota Press, 2009).

22.

Saskia Sassen, Losing Control? Sovereignty in an Age of Globalization, 1996.

23.

County of Los Angeles, All-Hazard Mitigation Plan.

24.

Columbia University, Engendering Archives Project of the Center for the Critical Analysis of Social Difference, Injured Cities: Urban Afterlives, October 2011.

25.

Fukushima Meltdown: The World's First Earthquake-Tsunami-Nuclear Disaster [Paperback] Takashi Hirose (Author), 2012.

26.

John Hersey, Hiroshima, 1989.

27.

David Monteyne, Fallout Shelter: Designing for Civil Defense in the Cold War (Architecture, Landscape and American Culture), 2011.

28.

U.S. Department of Defense, Office of Civil Defense, Fallout Protection: What to Know and Do About Nuclear Attack, 1961.

29.

Robert A. Caro, The Power Broker: Robert Moses and the Fall of New York, 1975.‬‬‬

30.

Jane Jacobs, The Death and Life of Great American Cities, 1992.

31.

Keller Easterling, Enduring Innocence: Global Architecture and Its Political Masquerades, 2007.

32.

Eyal Weizman, Anselm Franke, Thomas Keenan, Archipelago of Exception – Sovereignties of Extraterritoriality, CCCB – the Centre for Contemporary Culture in Barcelona, November 2005.

33.

Rifkin, Jeremy: The Age of Access: The New Culture of Hypercapitalism, Where All of Life is a Paid-For Experience, (Putnam Publishing Group) 2000.

34.

Tuan, Yi-Fu : Topophilia: A Study of Environmental Perception, Attitudes, and Values, (Prentice-Hall) 1974.

35.

Eames, Ray & Charles: Powers of Ten, American documentary film, 1968.

36.

Koolhaas, Rem, and Mau, Bruce: S,M,L,XL, New York (Monacelli Press) 1995.

37.

von Goethe, Johann Wolfgang: Theory of Colors, Boston (The MIT Press) 1970.

38.

Newton, Isaac: Opticks: Or a Treatise of the Reflections, Refractions, Inflections and Colours of Light-Based on the Fourth Edition London, 1730, Dover Publications, 2012.

39.

Borges, Jorge Luis: "A Universal History of Infamy", in: On Exactitude in Science, London (Penguin Books) 1975.

40.

McKibben, Bill: The End of Nature, (Anchor) 1999.
Copyright information

© 2014 Springer-Verlag Berlin Heidelberg
About this chapter
Cite this chapter
Joachim, M., Fessel, M. (2014). Rethinking Urban Landscapes: Self-Supported Infrastructure, Technology and Territory. In: Rassia, S., Pardalos, P. (eds) Cities for Smart Environmental and Energy Futures. Energy Systems. Springer, Berlin, Heidelberg. https://doi.org/10.1007/978-3-642-37661-0_3
DOI: https://doi.org/10.1007/978-3-642-37661-0_3

Published:

Publisher Name: Springer, Berlin, Heidelberg

Print ISBN: 978-3-642-37660-3

Online ISBN: 978-3-642-37661-0

eBook Packages: EnergyEnergy (R0)