Abstract
Primary antibody deficiencies (PADs) are the most common type of PIDs, accounting for approximately half of the diseases [1–7]. The spectrum of PADs is broad, ranging from patients with a severe reduction of all serum immunoglobulin classes and totally absent B cells to patients who have a selective antibody deficiency with normal serum immunoglobulins [6]. Many of these disorders share a clinical phenotype with common features such as chronic and recurrent respiratory and gastrointestinal tracts infections, chronic inflammation, autoimmunity, and malignancy [8–10].
Keywords
Primary Antibody Deficiencies (PAD)

CVID Patients

Common Variable Immunodeficiency (CVID)

SIgAD Patients

Selective IgA Deficiency (SIgAD)
These keywords were added by machine and not by the authors. This process is experimental and the keywords may be updated as the learning algorithm improves.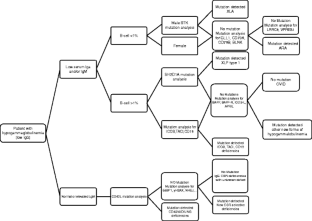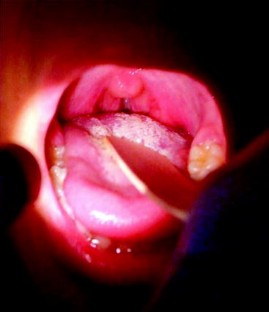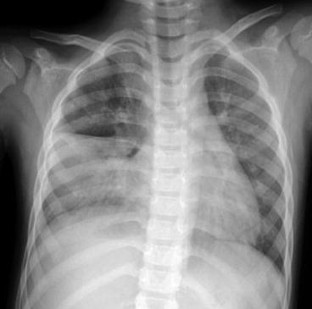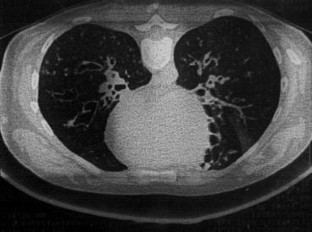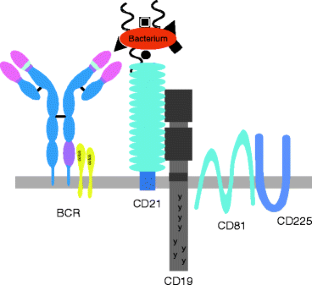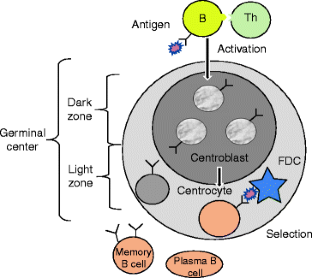 References
Aghamohammadi A, Moein M, Farhoudi A, Pourpak Z, Rezaei N, Abolmaali K, Movahedi M, Gharagozlou M, Ghazi BM, Mahmoudi M, Mansouri D, Arshi S, Trash NJ, Akbari H, Sherkat R, Hosayni RF, Hashemzadeh A, Mohammadzadeh I, Amin R, Kashef S, Alborzi A, Karimi A, Khazaei H (2002) Primary immunodeficiency in Iran: first report of the National Registry of PID in children and adults. J Clin Immunol 22(6):375–380

Geha RS, Notarangelo LD, Casanova JL, Chapel H, Conley ME, Fischer A, Hammarstrom L, Nonoyama S, Ochs HD, Puck JM, Roifman C, Seger R, Wedgwood J (2007) Primary immunodeficiency diseases: an update from the International Union of Immunological Societies Primary Immunodeficiency Diseases Classification Committee. J Allergy Clin Immunol 120(4):776–794

Knerr V, Grimbacher B (2007) Primary immunodeficiency registries. Curr Opin Allergy Clin Immunol 7(6):475–480

Luzi G, Businco L, Aiuti F (1983) Primary immunodeficiency syndromes in Italy: a report of the national register in children and adults. J Clin Immunol 3(4):316–320

Notarangelo L, Casanova JL, Conley ME, Chapel H, Fischer A, Puck J, Roifman C, Seger R, Geha RS (2006) Primary immunodeficiency diseases: an update from the International Union of Immunological Societies Primary Immunodeficiency Diseases Classification Committee Meeting in Budapest, 2005. J Allergy Clin Immunol 117(4):883–896

Notarangelo L, Casanova JL, Fischer A, Puck J, Rosen F, Seger R, Geha R (2004) Primary immunodeficiency diseases: an update. J Allergy Clin Immunol 114(3):677–687

Rezaei N, Aghamohammadi A, Moin M, Pourpak Z, Movahedi M, Gharagozlou M, Atarod L, Ghazi BM, Isaeian A, Mahmoudi M, Abolmaali K, Mansouri D, Arshi S, Tarash NJ, Sherkat R, Akbari H, Amin R, Alborzi A, Kashef S, Farid R, Mohammadzadeh I, Shabestari MS, Nabavi M, Farhoudi A (2006) Frequency and clinical manifestations of patients with primary immunodeficiency disorders in Iran: update from the Iranian Primary Immunodeficiency Registry. J Clin Immunol 26(6):519–532

Aghamohammadi A, Farhoudi A, Moin M, Rezaei N, Kouhi A, Pourpak Z, Yaseri N, Movahedi M, Gharagozlou M, Zandieh F, Yazadni F, Arshi S, Mohammadzadeh I, Ghazi BM, Mahmoudi M, Tahaei S, Isaeian A (2005) Clinical and immunological features of 65 Iranian patients with common variable immunodeficiency. Clin Diagn Lab Immunol 12(7):825–832

Cunningham-Rundles C, Bodian C (1999) Common variable immunodeficiency: clinical and immunological features of 248 patients. Clin Immunol 92(1):34–48

Lederman HM, Winkelstein JA (1985) X-linked agammaglobulinemia: an analysis of 96 patients. Medicine (Baltimore) 64(3):145–156

McKinney RE Jr, Katz SL, Wilfert CM (1987) Chronic enteroviral meningoencephalitis in agammaglobulinemic patients. Rev Infect Dis 9(2):334–356

Rudge P, Webster AD, Revesz T, Warner T, Espanol T, Cunningham-Rundles C, Hyman N (1996) Encephalomyelitis in primary hypogammaglobulinaemia. Brain 119(Pt 1):1–15

Aghamohammadi A, Moin M, Farhoudi A, Rezaei N, Pourpak Z, Movahedi M, Gharagozlou M, Nabavi M, Shahrokhi A (2004) Efficacy of intravenous immunoglobulin on the prevention of pneumonia in patients with agammaglobulinemia. FEMS Immunol Med Microbiol 40(2):113–118

Busse PJ, Razvi S, Cunningham-Rundles C (2002) Efficacy of intravenous immunoglobulin in the prevention of pneumonia in patients with common variable immunodeficiency. J Allergy Clin Immunol 109(6):1001–1004

Pourpak Z, Aghamohammadi A, Sedighipour L, Farhoudi A, Movahedi M, Gharagozlou M, Chavoshzadeh Z, Jadid L, Rezaei N, Moin M (2006) Effect of regular intravenous immunoglobulin therapy on prevention of pneumonia in patients with common variable immunodeficiency. J Microbiol Immunol Infect 39(2):114–120

Bjorkander J, Bake B, Hanson LA (1984) Primary hypogammaglobulinaemia: impaired lung function and body growth with delayed diagnosis and inadequate treatment. Eur J Respir Dis 65(7):529–536

Seymour B, Miles J, Haeney M (2005) Primary antibody deficiency and diagnostic delay. J Clin Pathol 58(5):546–547

Aghamohammadi A, Lougaris V, Plebani A, Miyawaki T, Durandy A, Hammarström L (2008) Predominantly antibody deficiencies. In: Rezaei N, Aghamohammadi A, Notarangelo LD (eds) Primary immunodeficiency diseases, vol 1. Springer, Berlin/Heidelberg, pp 97–130

Conley ME, Dobbs AK, Farmer DM, Kilic S, Paris K, Grigoriadou S, Coustan-Smith E, Howard V, Campana D (2009) Primary B cell immunodeficiencies: comparisons and contrasts. Annu Rev Immunol 27:199–227

Kainulainen L, Varpula M, Liippo K, Svedstrom E, Nikoskelainen J, Ruuskanen O (1999) Pulmonary abnormalities in patients with primary hypogammaglobulinemia. J Allergy Clin Immunol 104(5):1031–1036

Bachmeyer C, Monge M, Cazier A, Le Deist F, de Saint BG, Durandy A, Fischer A, Mougeot-Martin M (2000) Gastric adenocarcinoma in a patient with X-linked agammaglobulinaemia. Eur J Gastroenterol Hepatol 12(9):1033–1035

Ochs HD, Smith CI (1996) X-linked agammaglobulinemia. A clinical and molecular analysis. Medicine (Baltimore) 75(6):287–299

Aghamohammadi A, Fiorini M, Moin M, Parvaneh N, Teimourian S, Yeganeh M, Goffi F, Kanegane H, Amirzargar AA, Pourpak Z, Rezaei N, Salavati A, Pouladi N, Abdollahzade S, Notarangelo LD, Miyawaki T, Plebani A (2006) Clinical, immunological and molecular characteristics of 37 Iranian patients with X-linked agammaglobulinemia. Int Arch Allergy Immunol 141(4):408–414

Plebani A, Soresina A, Rondelli R, Amato GM, Azzari C, Cardinale F, Cazzola G, Consolini R, De Mattia D, Dell'Erba G, Duse M, Fiorini M, Martino S, Martire B, Masi M, Monafo V, Moschese V, Notarangelo LD, Orlandi P, Panei P, Pession A, Pietrogrande MC, Pignata C, Quinti I, Ragno V, Rossi P, Sciotto A, Stabile A (2002) Clinical, immunological, and molecular analysis in a large cohort of patients with X-linked agammaglobulinemia: an Italian multicenter study. Clin Immunol 104(3):221–230

Le Deist F, Moshous D, Howe SJ, Nahum A, Kavadas FD, Lavine E, Roifman CM, Fischer A (2008) Combined T and B cell immunodeficiencies. In: Rezaei N, Aghamohammadi A, Notarangelo LD (eds) Primary immunodeficiency diseases, vol 1. Springer, Berlin/Heidelberg, pp 39–96

Speckmann C, Rohr J, Ehl S (2008) Genetic disorders of immune regulation. In: Rezaei N, Aghamohammadi A, Notarangelo LD (eds) Primary immunodeficiency diseases, vol 1. Springer, Berlin/Heidelberg, pp 167–194

Conley ME, Mathias D, Treadaway J, Minegishi Y, Rohrer J (1998) Mutations in btk in patients with presumed X-linked agammaglobulinemia. Am J Hum Genet 62(5):1034–1043

Futatani T, Miyawaki T, Tsukada S, Hashimoto S, Kunikata T, Arai S, Kurimoto M, Niida Y, Matsuoka H, Sakiyama Y, Iwata T, Tsuchiya S, Tatsuzawa O, Yoshizaki K, Kishimoto T (1998) Deficient expression of Bruton's tyrosine kinase in monocytes from X-linked agammaglobulinemia as evaluated by a flow cytometric analysis and its clinical application to ­carrier detection. Blood 91(2):595–602

Gaspar HB, Lester T, Levinsky RJ, Kinnon C (1998) Bruton's tyrosine kinase expression and activity in X-linked agammaglobulinaemia (XLA): the use of protein analysis as a diagnostic indicator of XLA. Clin Exp Immunol 111(2):334–338

Conley ME, Puck JM (1988) Carrier detection in typical and atypical X-linked agammaglobulinemia. J Pediatr 112(5):688–694

Sarpong S, Skolnick HS, Ochs HD, Futatani T, Winkelstein JA (2002) Survival of wild polio by a patient with XLA. Ann Allergy Asthma Immunol 88(1):59–60

Mamishi S, Shahmahmoudi S, Tabatabaie H, Teimourian S, Pourakbari B, Gheisari Y, Yeganeh M, Salavati A, Esteghamati AR, Gooya MM, Nategh R, Parvaneh N (2008) Novel BTK mutation presenting with vaccine-associated paralytic poliomyelitis. Eur J Pediatr 167(11):1335–1338

Winkelstein JA, Marino MC, Lederman HM, Jones SM, Sullivan K, Burks AW, Conley ME, Cunningham-Rundles C, Ochs HD (2006) X-linked agammaglobulinemia: report on a United States registry of 201 patients. Medicine (Baltimore) 85(4):193–202

Misbah SA, Spickett GP, Ryba PC, Hockaday JM, Kroll JS, Sherwood C, Kurtz JB, Moxon ER, Chapel HM (1992) Chronic enteroviral meningoencephalitis in agammaglobulinemia: case report and literature review. J Clin Immunol 12(4):266–270

Romero JR (2001) Pleconaril: a novel antipicornaviral drug. Expert Opin Investig Drugs 10(2):369–379

Schmugge M, Lauener R, Bossart W, Seger RA, Gungor T (1999) Chronic enteroviral meningo-encephalitis in X-linked agammaglobulinaemia: favourable response to anti-enteroviral treatment. Eur J Pediatr 158(12):1010–1011

Stewart DM, Lian L, Nelson DL (2001) The clinical spectrum of Bruton's agammaglobulinemia. Curr Allergy Asthma Rep 1(6):558–565

Vihinen M, Cooper MD, de Saint BG, Fischer A, Good RA, Hendriks RW, Kinnon C, Kwan SP, Litman GW, Notarangelo LD et al (1995) BTKbase: a database of XLA-causing mutations. International Study Group. Immunol Today 16(10):460–465

Ferrari S, Zuntini R, Lougaris V, Soresina A, Sourkova V, Fiorini M, Martino S, Rossi P, Pietrogrande MC, Martire B, Spadaro G, Cardinale F, Cossu F, Pierani P, Quinti I, Rossi C, Plebani A (2007) Molecular analysis of the pre-BCR complex in a large cohort of patients affected by autosomal-recessive agammaglobulinemia. Genes Immun 8(4):325–333

Ferrari S, Lougaris V, Caraffi S, Zuntini R, Yang J, Soresina A, Meini A, Cazzola G, Rossi C, Reth M, Plebani A (2007) Mutations of the Igbeta gene cause agammaglobulinemia in man. J Exp Med 204(9):2047–2051

Bondioni MP, Duse M, Plebani A, Soresina A, Notarangelo LD, Berlucchi M, Grazioli L (2007) Pulmonary and sinusal changes in 45 patients with primary immunodeficiencies: computed tomography evaluation. J Comput Assist Tomogr 31(4):620–628

Notarangelo LD, Plebani A, Mazzolari E, Soresina A, Bondioni MP (2007) Genetic causes of bronchiectasis: primary immune deficiencies and the lung. Respiration 74(3):264–275

Morales P, Hernandez D, Vicente R, Sole A, Moreno I, Torres JJ, Lanuza A (2003) Lung transplantation in patients with x-linked agammaglobulinemia. Transplant Proc 35(5):1942–1943

Steihm ER, Ochs HD, Winkelstein JA (2004) Immunodeficiency disorders: general considerations. In: Steihm ER, Ochs HD, Winkelstein JA (eds) Immunologic disorders in infants & children, 5th edn. W.B. Saunders, Philadelphia, pp 289–355

Tsukada S, Saffran DC, Rawlings DJ, Parolini O, Allen RC, Klisak I, Sparkes RS, Kubagawa H, Mohandas T, Quan S et al (1993) Deficient expression of a B cell cytoplasmic tyrosine kinase in human X-linked agammaglobulinemia. Cell 72(2):279–290

Vetrie D, Vorechovsky I, Sideras P, Holland J, Davies A, Flinter F, Hammarstrom L, Kinnon C, Levinsky R, Bobrow M et al (1993) The gene involved in X-linked agammaglobulinaemia is a member of the src family of protein-tyrosine kinases. Nature 361(6409):226–233

Orange JS, Hossny EM, Weiler CR, Ballow M, Berger M, Bonilla FA, Buckley R, Chinen J, El-Gamal Y, Mazer BD, Nelson RP Jr, Patel DD, Secord E, Sorensen RU, Wasserman RL, Cunningham-Rundles C (2006) Use of intravenous immunoglobulin in human disease: a review of evidence by members of the Primary Immunodeficiency Committee of the American Academy of Allergy, Asthma and Immunology. J Allergy Clin Immunol 117(4 Suppl):S525–S553

Gardulf A, Nicolay U (2006) Replacement IgG therapy and self-therapy at home improve the health-related quality of life in patients with primary antibody deficiencies. Curr Opin Allergy Clin Immunol 6(6):434–442

Rohrer J, Conley ME (1999) Correction of X-linked immunodeficient mice by competitive reconstitution with limiting numbers of normal bone marrow cells. Blood 94(10):3358–3365

Yu PW, Tabuchi RS, Kato RM, Astrakhan A, Humblet-Baron S, Kipp K, Chae K, Ellmeier W, Witte ON, Rawlings DJ (2004) Sustained correction of B-cell development and function in a murine model of X-linked agammaglobulinemia (XLA) using retroviral-mediated gene transfer. Blood 104(5):1281–1290

Moreau T, Barlogis V, Bardin F, Nunes JA, Calmels B, Chabannon C, Tonnelle C (2008) Development of an enhanced B-specific lentiviral vector expressing BTK: a tool for gene therapy of XLA. Gene Ther 15(12):942–952

Seger RA (2008) Modern management of chronic granulomatous disease. Br J Haematol 140(3):255–266

Lougaris V, Ferrari S, Cattalini M, Soresina A, Plebani A (2008) Autosomal recessive ­agammaglobulinemia: novel insights from mutations in Ig-beta. Curr Allergy Asthma Rep 8(5):404–408

Kanegane H, Miyawaki T (2000) Autosomal recessive agammaglobulinemia. Ryoikibetsu Shokogun Shirizu 32:63–65

Park MA, Li JT, Hagan JB, Maddox DE, Abraham RS (2008) Common variable immunodeficiency: a new look at an old disease. Lancet 372(9637):489–502

Yong PF, Tarzi M, Chua I, Grimbacher B, Chee R (2008) Common variable immunodeficiency: an update on etiology and management. Immunol Allergy Clin North Am 28(2):367–386, ix–x

Lee JJ, Ozcan E, Rauter I, Geha RS (2008) Transmembrane activator and calcium-modulator and cyclophilin ligand interactor mutations in common variable immunodeficiency. Curr Opin Allergy Clin Immunol 8(6):520–526

Warnatz K, Salzer U, Rizzi M, Fischer B, Gutenberger S, Bohm J, Kienzler AK, Pan-Hammarstrom Q, Hammarstrom L, Rakhmanov M, Schlesier M, Grimbacher B, Peter HH, Eibel H (2009) B-cell activating factor receptor deficiency is associated with an adult-onset antibody deficiency syndrome in humans. Proc Natl Acad Sci USA 106(33):13945–13950

Yong PF, Salzer U, Grimbacher B (2009) The role of costimulation in antibody deficiencies: ICOS and common variable immunodeficiency. Immunol Rev 229(1):101–113

Agarwal S, Cunningham-Rundles C (2009) Autoimmunity in common variable immunodeficiency. Curr Allergy Asthma Rep 9(5):347–352

Bussone G, Mouthon L (2009) Autoimmune manifestations in primary immune deficiencies. Autoimmun Rev 8(4):332–336

Cunningham-Rundles C (2008) Autoimmune manifestations in common variable immunodeficiency. J Clin Immunol 28(Suppl 1):S42–S45

Lopes-da-Silva S, Rizzo LV (2008) Autoimmunity in common variable immunodeficiency. J Clin Immunol 28(Suppl 1):S46–S55

Ardeniz O, Cunningham-Rundles C (2009) Granulomatous disease in common variable immunodeficiency. Clin Immunol 133(2):198–207

Artac H, Bozkurt B, Talim B, Reisli I (2009) Sarcoid-like granulomas in common variable immunodeficiency. Rheumatol Int 30(1):109–112

Wehr C, Kivioja T, Schmitt C, Ferry B, Witte T, Eren E, Vlkova M, Hernandez M, Detkova D, Bos PR, Poerksen G, von Bernuth H, Baumann U, Goldacker S, Gutenberger S, Schlesier M, Bergeron-van der Cruyssen F, Le Garff M, Debre P, Jacobs R, Jones J, Bateman E, Litzman J, van Hagen PM, Plebani A, Schmidt RE, Thon V, Quinti I, Espanol T, Webster AD, Chapel H, Vihinen M, Oksenhendler E, Peter HH, Warnatz K (2008) The EUROclass trial: defining subgroups in common variable immunodeficiency. Blood 111(1):77–85

Knight AK, Cunningham-Rundles C (2006) Inflammatory and autoimmune complications of common variable immune deficiency. Autoimmun Rev 5(2):156–159

Detkova D, de Gracia J, Lopes-da-Silva S, Vendrell M, Alvarez A, Guarner L, Vidaller A, Rodrigo MJ, Caragol I, Espanol T, Hernandez M (2007) Common variable immunodeficiency: association between memory B cells and lung diseases. Chest 131(6):1883–1889

Bonilla FA, Bernstein IL, Khan DA, Ballas ZK, Chinen J, Frank MM, Kobrynski LJ, Levinson AI, Mazer B, Nelson RP Jr, Orange JS, Routes JM, Shearer WT, Sorensen RU (2005) Practice parameter for the diagnosis and management of primary immunodeficiency. Ann Allergy Asthma Immunol 94(5 Suppl 1):S1–S63

Tarzi MD, Grigoriadou S, Carr SB, Kuitert LM, Longhurst HJ (2009) Clinical immunology review series: an approach to the management of pulmonary disease in primary antibody deficiency. Clin Exp Immunol 155(2):147–155

Detkova D, Espanol T (2009) An update on treatment strategies for common variable immunodeficiency. Expert Rev Clin Immunol 5(4):381–390

Durandy A, Wahn V, Petteway S, Gelfand EW (2005) Immunoglobulin replacement therapy in primary antibody deficiency diseases – maximizing success. Int Arch Allergy Immunol 136(3):217–229

Poodt AE, Driessen GJ, de Klein A, van Dongen JJ, van der Burg M, de Vries E (2009) TACI mutations and disease susceptibility in patients with common variable immunodeficiency. Clin Exp Immunol 156(1):35–39

Fischer A (2004) Human primary immunodeficiency diseases: a perspective. Nat Immunol 5(1):23–30

Salzer U, Neumann C, Thiel J, Woellner C, Pan-Hammarstrom Q, Lougaris V, Hagena T, Jung J, Birmelin J, Du L, Metin A, Webster DA, Plebani A, Moschese V, Hammarstrom L, Schaffer AA, Grimbacher B (2008) Screening of functional and positional candidate genes in families with common variable immunodeficiency. BMC Immunol 9:3

Chapel H, Lucas M, Lee M, Bjorkander J, Webster D, Grimbacher B, Fieschi C, Thon V, Abedi MR, Hammarstrom L (2008) Common variable immunodeficiency disorders: division into distinct clinical phenotypes. Blood 112(2):277–286

Quinti I, Soresina A, Spadaro G, Martino S, Donnanno S, Agostini C, Claudio P, Franco D, Maria Pesce A, Borghese F, Guerra A, Rondelli R, Plebani A (2007) Long-term follow-up and outcome of a large cohort of patients with common variable immunodeficiency. J Clin Immunol 27(3):308–316

Chapel H, Cunningham-Rundles C (2009) Update in understanding common variable immunodeficiency disorders (CVIDs) and the management of patients with these conditions. Br J Haematol 145(6):709–727

Agarwal S, Cunningham-Rundles C (2007) Thymoma and immunodeficiency (Good syndrome): a report of 2 unusual cases and review of the literature. Ann Allergy Asthma Immunol 98(2):185–190

Bonilla FA, Geha RS (2009) Common variable immunodeficiency. Pediatr Res 65(5 Pt 2):13R–19R

Sanchez-Ramon S, Radigan L, Yu JE, Bard S, Cunningham-Rundles C (2008) Memory B cells in common variable immunodeficiency: clinical associations and sex differences. Clin Immunol 128(3):314–321

Warnatz K, Denz A, Drager R, Braun M, Groth C, Wolff-Vorbeck G, Eibel H, Schlesier M, Peter HH (2002) Severe deficiency of switched memory B cells (CD27(+)IgM(-)IgD(-)) in subgroups of patients with common variable immunodeficiency: a new approach to classify a heterogeneous disease. Blood 99(5):1544–1551

Wheat WH, Cool CD, Morimoto Y, Rai PR, Kirkpatrick CH, Lindenbaum BA, Bates CA, Ellison MC, Serls AE, Brown KK, Routes JM (2005) Possible role of human herpesvirus 8 in the lymphoproliferative disorders in common variable immunodeficiency. J Exp Med 202(4):479–484

Castigli E, Wilson SA, Garibyan L, Rachid R, Bonilla F, Schneider L, Geha RS (2005) TACI is mutant in common variable immunodeficiency and IgA deficiency. Nat Genet 37(8):829–834

Salzer U, Maul-Pavicic A, Cunningham-Rundles C, Urschel S, Belohradsky BH, Litzman J, Holm A, Franco JL, Plebani A, Hammarstrom L, Skrabl A, Schwinger W, Grimbacher B (2004) ICOS deficiency in patients with common variable immunodeficiency. Clin Immunol 113(3):234–240

van Zelm MC, Reisli I, van der Burg M, Castano D, van Noesel CJ, van Tol MJ, Woellner C, Grimbacher B, Patino PJ, van Dongen JJ, Franco JL (2006) An antibody-deficiency syndrome due to mutations in the CD19 gene. N Engl J Med 354(18):1901–1912

Sekine H, Ferreira RC, Pan-Hammarstrom Q, Graham RR, Ziemba B, de Vries SS, Liu J, Hippen K, Koeuth T, Ortmann W, Iwahori A, Elliott MK, Offer S, Skon C, Du L, Novitzke J, Lee AT, Zhao N, Tompkins JD, Altshuler D, Gregersen PK, Cunningham-Rundles C, Harris RS, Her C, Nelson DL, Hammarstrom L, Gilkeson GS, Behrens TW (2007) Role for Msh5 in the regulation of Ig class switch recombination. Proc Natl Acad Sci USA 104(17):7193–7198

Spickett GP (2001) Current perspectives on common variable immunodeficiency (CVID). Clin Exp Allergy 31(4):536–542

Eastwood D, Gilmour KC, Nistala K, Meaney C, Chapel H, Sherrell Z, Webster AD, Davies EG, Jones A, Gaspar HB (2004) Prevalence of SAP gene defects in male patients diagnosed with common variable immunodeficiency. Clin Exp Immunol 137(3):584–588

Weston SA, Prasad ML, Mullighan CG, Chapel H, Benson EM (2001) Assessment of male CVID patients for mutations in the Btk gene: how many have been misdiagnosed? Clin Exp Immunol 124(3):465–469

Takahashi N, Matsumoto K, Saito H, Nanki T, Miyasaka N, Kobata T, Azuma M, Lee SK, Mizutani S, Morio T (2009) Impaired CD4 and CD8 effector function and decreased memory T cell populations in ICOS-deficient patients. J Immunol 182(9):5515–5527

Warnatz K, Bossaller L, Salzer U, Skrabl-Baumgartner A, Schwinger W, van der Burg M, van Dongen JJ, Orlowska-Volk M, Knoth R, Durandy A, Draeger R, Schlesier M, Peter HH, Grimbacher B (2006) Human ICOS deficiency abrogates the germinal center reaction and provides a monogenic model for common variable immunodeficiency. Blood 107(8):3045–3052

Castigli E, Wilson S, Garibyan L, Rachid R, Bonilla F, Schneider L, Morra M, Curran J, Geha R (2007) Reexamining the role of TACI coding variants in common variable immunodeficiency and selective IgA deficiency. Nat Genet 39(4):430–431

Salzer U, Bacchelli C, Buckridge S, Pan-Hammarstrom Q, Jennings S, Lougaris V, Bergbreiter A, Hagena T, Birmelin J, Plebani A, Webster AD, Peter HH, Suez D, Chapel H, McLean-Tooke A, Spickett GP, Anover-Sombke S, Ochs HD, Urschel S, Belohradsky BH, Ugrinovic S, Kumararatne DS, Lawrence TC, Holm AM, Franco JL, Schulze I, Schneider P, Gertz EM, Schaffer AA, Hammarstrom L, Thrasher AJ, Gaspar HB, Grimbacher B (2009) Relevance of biallelic versus monoallelic TNFRSF13B mutations in distinguishing disease-causing from risk-increasing TNFRSF13B variants in antibody deficiency syndromes. Blood 113(9):1967–1976

Frank MM, Fries LF (1991) The role of complement in inflammation and phagocytosis. Immunol Today 12(9):322–326

Nimmerjahn F, Ravetch JV (2008) Anti-inflammatory actions of intravenous immunoglobulin. Annu Rev Immunol 26:513–533

Aghamohammadi A, Kanegane H, Moein M, Farhoudi A, Pourpak Z, Movahedi M, Gharagozlou M, Zargar AA, Miyawaki T (2003) Identification of an SH2D1A mutation in a hypogammaglobulinemic male patient with a diagnosis of common variable immunodeficiency. Int J Hematol 78(1):45–47

Cunningham-Rundles C, Radigan L (2005) Deficient IL-12 and dendritic cell function in common variable immune deficiency. Clin Immunol 115(2):147–153

Kondratenko I, Amlot PL, Webster AD, Farrant J (1997) Lack of specific antibody response in common variable immunodeficiency (CVID) associated with failure in production of antigen-specific memory T cells. MRC Immunodeficiency Group. Clin Exp Immunol 108(1):9–13

Pozzi N, Gaetaniello L, Martire B, De Mattia D, Balestrieri B, Cosentini E, Schlossman SF, Duke-Cohan JS, Pignata C (2001) Defective surface expression of attractin on T cells in patients with common variable immunodeficiency (CVID). Clin Exp Immunol 123(1):99–104

Viallard JF, Camou F, Andre M, Liferman F, Moreau JF, Pellegrin JL, Blanco P (2005) Altered dendritic cell distribution in patients with common variable immunodeficiency. Arthritis Res Ther 7(5):R1052–R1055

Fleisher TA (1996) Evaluation of the potentially immunodeficient patient. Adv Intern Med 41:1–30

Folds JD, Schmitz JL (2003) Clinical and laboratory assessment of immunity. J Allergy Clin Immunol 111(2 Suppl):S702–S711

Noroski LM, Shearer WT (1998) Screening for primary immunodeficiencies in the clinical immunology laboratory. Clin Immunol Immunopathol 86(3):237–245

Bonilla FA (2002) Combined B- and T-cell deficiencies. In: Detrick B, Hamilton RG, Rose NR (eds) Manual of clinical laboratory immunology, 6th edn. ASM Press, Washington, D.C., pp 819–825

Carneiro-Sampaio MM, Grumach AS, Manissadjian A (1991) Laboratory screening for the diagnosis of children with primary immunodeficiencies. J Investig Allergol Clin Immunol 1(3):195–200

Ochs HD, Buckley RH, Kobayashi RH, Kobayashi AL, Sorensen RU, Douglas SD, Hamilton BL, Hershfield MS (1992) Antibody responses to bacteriophage phi X174 in patients with adenosine deaminase deficiency. Blood 80(5):1163–1171

Aghamohammadi A, Allahverdi A, Abolhassani H, Moazzami K, Alizadeh H, Gharagozlou M, Kalantari N, Sajedi V, Shafiei A, Parvaneh N, Mohammadpour M, Karimi N, Sadaghiani MS, Rezaei N (2010) Comparison of pulmonary diseases in common variable immunodeficiency and X-linked agammaglobulinaemia. Respirology 15(2):289–295

Park JE, Beal I, Dilworth JP, Tormey V, Haddock J (2005) The HRCT appearances of granulomatous pulmonary disease in common variable immune deficiency. Eur J Radiol 54(3):359–364

Thickett KM, Kumararatne DS, Banerjee AK, Dudley R, Stableforth DE (2002) Common variable immune deficiency: respiratory manifestations, pulmonary function and high-resolution CT scan findings. QJM 95(10):655–662

Daniels JA, Lederman HM, Maitra A, Montgomery EA (2007) Gastrointestinal tract pathology in patients with common variable immunodeficiency (CVID): a clinicopathologic study and review. Am J Surg Pathol 31(12):1800–1812

Khodadad A, Aghamohammadi A, Parvaneh N, Rezaei N, Mahjoob F, Bashashati M, Movahedi M, Fazlollahi MR, Zandieh F, Roohi Z, Abdollahzade S, Salavati A, Kouhi A, Talebpour B, Daryani NE (2007) Gastrointestinal manifestations in patients with common variable immunodeficiency. Dig Dis Sci 52(11):2977–2983

Motamed F, Aghamohammadi A, Soltani M, Mansouri M, Rezaei N, Teimourian S, Pouladi N, Abdollahzadeh S, Parvaneh N (2009) Evaluation of liver diseases in Iranian patients with primary antibody deficiencies. Ann Hepatol 8(3):196–202

Ramyar A, Aghamohammadi A, Moazzami K, Rezaei N, Yeganeh M, Cheraghi T, Pouladi N, Heydari G, Abolhassani H, Amirzargar AA, Parvaneh N, Moin M (2008) Presence of idiopathic thrombocytopenic purpura and autoimmune hemolytic anemia in the patients with common variable immunodeficiency. Iran J Allergy Asthma Immunol 7(3):169–175

Morimoto Y, Routes JM (2005) Granulomatous disease in common variable immunodeficiency. Curr Allergy Asthma Rep 5(5):370–375

Rezaei N, Haji-Molla-Hoseini M, Aghamohammadi A, Pourfathollah AA, Moghtadaie M, Pourpak Z (2008) Increased serum levels of soluble CD30 in patients with common variable immunodeficiency and its clinical implications. J Clin Immunol 28(1):78–84

Weiler CR, Bankers-Fulbright JL (2005) Common variable immunodeficiency: test indications and interpretations. Mayo Clin Proc 80(9):1187–1200

Koleba T, Ensom MH (2006) Pharmacokinetics of intravenous immunoglobulin: a systematic review. Pharmacotherapy 26(6):813–827

de Gracia J, Vendrell M, Alvarez A, Pallisa E, Rodrigo MJ, de la Rosa D, Mata F, Andreu J, Morell F (2004) Immunoglobulin therapy to control lung damage in patients with common variable immunodeficiency. Int Immunopharmacol 4(6):745–753

Roifman CM, Schroeder H, Berger M, Sorensen R, Ballow M, Buckley RH, Gewurz A, Korenblat P, Sussman G, Lemm G (2003) Comparison of the efficacy of IGIV-C, 10% (caprylate/chromatography) and IGIV-SD, 10% as replacement therapy in primary immune deficiency. A randomized double-blind trial. Int Immunopharmacol 3(9):1325–1333

Wood P, Stanworth S, Burton J, Jones A, Peckham DG, Green T, Hyde C, Chapel H (2007) Recognition, clinical diagnosis and management of patients with primary antibody deficiencies: a systematic review. Clin Exp Immunol 149(3):410–423

Chapel H, Geha R, Rosen F (2003) Primary immunodeficiency diseases: an update. Clin Exp Immunol 132(1):9–15

Buckley RH, Schiff RI (1991) The use of intravenous immune globulin in immunodeficiency diseases. N Engl J Med 325(2):110–117

Bayrakci B, Ersoy F, Sanal O, Kilic S, Metin A, Tezcan I (2005) The efficacy of immunoglobulin replacement therapy in the long-term follow-up of the B-cell deficiencies (XLA, HIM, CVID). Turk J Pediatr 47(3):239–246

Ballow M (2002) Intravenous immunoglobulins: clinical experience and viral safety. J Am Pharm Assoc (Wash) 42(3):449–458; quiz 458–449

Fasano MB (1995) Risks and benefits of intravenous immunoglobulin treatment in children. Curr Opin Pediatr 7(6):688–694

Haeney M (1994) Intravenous immune globulin in primary immunodeficiency. Clin Exp Immunol 97(Suppl 1):11–15

Bagdasarian A, Tonetta S, Harel W, Mamidi R, Uemura Y (1998) IVIG adverse reactions: potential role of cytokines and vasoactive substances. Vox Sang 74(2):74–82

Dashti-Khavidaki S, Aghamohammadi A, Farshadi F, Movahedi M, Parvaneh N, Pouladi N, Moazzami K, Cheraghi T, Mahdaviani SA, Saghafi S, Heydari G, Abdollahzade S, Rezaei N (2009) Adverse reactions of prophylactic intravenous immunoglobulin; a 13-year experience with 3004 infusions in Iranian patients with primary immunodeficiency diseases. J Investig Allergol Clin Immunol 19(2):139–145

Andres E, Limbach FX, Kurtz JE, Kurtz-Illig V, Schaeverbeke T, Pflumio F, Kuntz JL, Sibilia J (2001) Primary humoral immunodeficiency (late-onset common variable immunodeficiency) with antinuclear antibodies and selective immunoglobulin deficiency. Am J Med 111(6):489–491

de Albuquerque CR, Sato MN, da Silva Duarte AJ (2000) IgG anti-IgA subclasses in common variable immunodeficiency and association with severe adverse reactions to intravenous immunoglobulin therapy. J Clin Immunol 20(1):77–82

Gelfand EW, Winkelstein J (2002) Are all IGIVs the same? J Allergy Clin Immunol 110(6):938

Ameratunga R, Sinclair J, Kolbe J (2004) Increased risk of adverse events when changing intravenous immunoglobulin preparations. Clin Exp Immunol 136(1):111–113

Aghamohammadi A, Farhoudi A, Nikzad M, Moin M, Pourpak Z, Rezaei N, Gharagozlou M, Movahedi M, Atarod L, Afshar AA, Bazargan N, Hosseinpoor AR (2004) Adverse reactions of prophylactic intravenous immunoglobulin infusions in Iranian patients with primary immunodeficiency. Ann Allergy Asthma Immunol 92(1):60–64

Brennan VM, Salome-Bentley NJ, Chapel HM (2003) Prospective audit of adverse reactions occurring in 459 primary antibody-deficient patients receiving intravenous immunoglobulin. Clin Exp Immunol 133(2):247–251

Cunningham-Rundles C, Zhou Z, Mankarious S, Courter S (1993) Long-term use of ­IgA-depleted intravenous immunoglobulin in immunodeficient subjects with anti-IgA ­antibodies. J Clin Immunol 13(4):272–278

Bjorkander J, Hammarstrom L, Smith CI, Buckley RH, Cunningham-Rundles C, Hanson LA (1987) Immunoglobulin prophylaxis in patients with antibody deficiency syndromes and anti-IgA antibodies. J Clin Immunol 7(1):8–15

Berger M, Pinciaro PJ, Althaus A, Ballow M, Chouksey A, Moy J, Ochs H, Stein M (2010) Efficacy, pharmacokinetics, safety, and tolerability of Flebogamma 10% DIF, a high-purity human intravenous immunoglobulin, in primary immunodeficiency. J Clin Immunol 30(2):321–329

Stein MR, Nelson RP, Church JA, Wasserman RL, Borte M, Vermylen C, Bichler J (2009) Safety and efficacy of Privigen, a novel 10% liquid immunoglobulin preparation for intravenous use, in patients with primary immunodeficiencies. J Clin Immunol 29(1):137–144

Mankarious S, Lee M, Fischer S, Pyun KH, Ochs HD, Oxelius VA, Wedgwood RJ (1988) The half-lives of IgG subclasses and specific antibodies in patients with primary immunodeficiency who are receiving intravenously administered immunoglobulin. J Lab Clin Med 112(5):634–640

Esolen LM, Fasano MB, Flynn J, Burton A, Lederman HM (1992) Pneumocystis carinii osteomyelitis in a patient with common variable immunodeficiency. N Engl J Med 326(15):999–1001

Roifman CM, Rao CP, Lederman HM, Lavi S, Quinn P, Gelfand EW (1986) Increased susceptibility to Mycoplasma infection in patients with hypogammaglobulinemia. Am J Med 80(4):590–594

Kainulainen L, Nikoskelainen J, Vuorinen T, Tevola K, Liippo K, Ruuskanen O (1999) Viruses and bacteria in bronchial samples from patients with primary hypogammaglobulinemia. Am J Respir Crit Care Med 159(4 Pt 1):1199–1204

Busse PJ, Farzan S, Cunningham-Rundles C (2007) Pulmonary complications of common variable immunodeficiency. Ann Allergy Asthma Immunol 98(1):1–8; quiz 8–11, 43

Agarwal S, Cunningham-Rundles C (2007) Assessment and clinical interpretation of reduced IgG values. Ann Allergy Asthma Immunol 99(3):281–283

Halliday E, Winkelstein J, Webster AD (2003) Enteroviral infections in primary immunodeficiency (PID): a survey of morbidity and mortality. J Infect 46(1):1–8

Tang YW, Johnson JE, Browning PJ, Cruz-Gervis RA, Davis A, Graham BS, Brigham KL, Oates JA Jr, Loyd JE, Stecenko AA (2003) Herpesvirus DNA is consistently detected in lungs of patients with idiopathic pulmonary fibrosis. J Clin Microbiol 41(6):2633–2640

Garrod R, Lasserson T (2007) Role of physiotherapy in the management of chronic lung diseases: an overview of systematic reviews. Respir Med 101(12):2429–2436

Newall C, Stockley RA, Hill SL (2005) Exercise training and inspiratory muscle training in patients with bronchiectasis. Thorax 60(11):943–948

Davies G, Wilson R (2004) Prophylactic antibiotic treatment of bronchiectasis with azithromycin. Thorax 59(6):540–541

Yalcin E, Kiper N, Ozcelik U, Dogru D, Firat P, Sahin A, Ariyurek M, Mocan G, Gurcan N, Gocmen A (2006) Effects of clarithromycin on inflammatory parameters and clinical conditions in children with bronchiectasis. J Clin Pharm Ther 31(1):49–55

Carsetti R, Rosado MM, Donnanno S, Guazzi V, Soresina A, Meini A, Plebani A, Aiuti F, Quinti I (2005) The loss of IgM memory B cells correlates with clinical disease in common variable immunodeficiency. J Allergy Clin Immunol 115(2):412–417

Tsang KW, Shum DK, Chan S, Ng P, Mak J, Leung R, Shum IH, Ooi GC, Tipoe GL, Lam WK (2003) Pseudomonas aeruginosa adherence to human basement membrane collagen in vitro. Eur Respir J 21(6):932–938

Kalha I, Sellin JH (2004) Common variable immunodeficiency and the gastrointestinal tract. Curr Gastroenterol Rep 6(5):377–383

Billich A (2007) Drug evaluation: apilimod, an oral IL-12/IL-23 inhibitor for the treatment of autoimmune diseases and common variable immunodeficiency. IDrugs 10(1):53–59

Zullo A, Romiti A, Rinaldi V, Vecchione A, Tomao S, Aiuti F, Frati L, Luzi G (1999) Gastric pathology in patients with common variable immunodeficiency. Gut 45(1):77–81

Chua I, Quinti I, Grimbacher B (2008) Lymphoma in common variable immunodeficiency: interplay between immune dysregulation, infection and genetics. Curr Opin Hematol 15(4):368–374

Moss SF, Malfertheiner P (2007) Helicobacter and gastric malignancies. Helicobacter 12(Suppl 1):23–30

Michel M, Chanet V, Galicier L, Ruivard M, Levy Y, Hermine O, Oksenhendler E, Schaeffer A, Bierling P, Godeau B (2004) Autoimmune thrombocytopenic purpura and common variable immunodeficiency: analysis of 21 cases and review of the literature. Medicine (Baltimore) 83(4):254–263

Wang J, Cunningham-Rundles C (2005) Treatment and outcome of autoimmune hematologic disease in common variable immunodeficiency (CVID). J Autoimmun 25(1):57–62

Giulino LB, Bussel JB, Neufeld EJ (2007) Treatment with rituximab in benign and malignant hematologic disorders in children. J Pediatr 150(4):338–344, 344.e331

Godeau B, Provan D, Bussel J (2007) Immune thrombocytopenic purpura in adults. Curr Opin Hematol 14(5):535–556

Carbone J, Escudero A, Mayayo M, Ballesteros M, Perez-Corral A, Sanchez-Ramon S, Sarmiento E, Micheloud D, Fernandez-Cruz E (2005) Partial response to anti-CD20 monoclonal antibody treatment of severe immune thrombocytopenic purpura in a patient with ­common variable immunodeficiency. Ann N Y Acad Sci 1051:666–671

Alachkar H, Taubenheim N, Haeney MR, Durandy A, Arkwright PD (2006) Memory switched B cell percentage and not serum immunoglobulin concentration is associated with clinical complications in children and adults with specific antibody deficiency and common variable immunodeficiency. Clin Immunol 120(3):310–318

Ko J, Radigan L, Cunningham-Rundles C (2005) Immune competence and switched memory B cells in common variable immunodeficiency. Clin Immunol 116(1):37–41

Fasano MB, Sullivan KE, Sarpong SB, Wood RA, Jones SM, Johns CJ, Lederman HM, Bykowsky MJ, Greene JM, Winkelstein JA (1996) Sarcoidosis and common variable immunodeficiency. Report of 8 cases and review of the literature. Medicine (Baltimore) 75(5):251–261

Mullighan CG, Fanning GC, Chapel HM, Welsh KI (1997) TNF and lymphotoxin-alpha polymorphisms associated with common variable immunodeficiency: role in the pathogenesis of granulomatous disease. J Immunol 159(12):6236–6241

Torrelo A, Mediero IG, Zambrano A (1995) Caseating cutaneous granulomas in a child with common variable immunodeficiency. Pediatr Dermatol 12(2):170–173

Mechanic LJ, Dikman S, Cunningham-Rundles C (1997) Granulomatous disease in common variable immunodeficiency. Ann Intern Med 127(8 Pt 1):613–617

O'Connor CM, FitzGerald MX (1992) Speculations on sarcoidosis. Respir Med 86(4):277–282

Bates CA, Ellison MC, Lynch DA, Cool CD, Brown KK, Routes JM (2004) Granulomatous-lymphocytic lung disease shortens survival in common variable immunodeficiency. J Allergy Clin Immunol 114(2):415–421

Mrusek S, Marx A, Kummerle-Deschner J, Tzaribachev N, Enders A, Riede UN, Warnatz K, Dannecker GE, Ehl S (2004) Development of granulomatous common variable immunodeficiency subsequent to infection with Toxoplasma gondii. Clin Exp Immunol 137(3):578–583

Siegfried EC, Prose NS, Friedman NJ, Paller AS (1991) Cutaneous granulomas in children with combined immunodeficiency. J Am Acad Dermatol 25(5 Pt 1):761–766

James DG, Thomson AD (1955) The Kveim test in sarcoidosis. Q J Med 24(93):49–59

Arnold DF, Wiggins J, Cunningham-Rundles C, Misbah SA, Chapel HM (2008) Granulomatous disease: distinguishing primary antibody disease from sarcoidosis. Clin Immunol 128(1):18–22

Dubrey SW, Bell A, Mittal TK (2007) Sarcoid heart disease. Postgrad Med J 83(984):618–623

de Jager M, Blokx W, Warris A, Bergers M, Link M, Weemaes C, Seyger M (2008) Immunohistochemical features of cutaneous granulomas in primary immunodeficiency disorders: a comparison with cutaneous sarcoidosis. J Cutan Pathol 35(5):467–472

Alvarez-Cuesta C, Molinos L, Cascante JA, Soler T, Perez-Oliva N (1999) Cutaneous granulomas in a patient with common variable immunodeficiency. Acta Derm Venereol 79(4):334

Cornejo P, Romero A, Lopez S, Guerra A, Gil R, Iglesias L (1999) Cutaneous and hepatic granulomas in a young woman with common variable immunodeficiency. Br J Dermatol 140(3):546–547

Lee CA (1984) Acquired hypogammaglobulinaemia and sarcoidosis. Postgrad Med J 60(706):551–553

Paul C, Teillac-Hamel D, Fraitag S, Bodemer C, Fischer A, De Prost Y (1995) Cutaneous granulomatous lesions in congenital immune deficiencies. 5 cases. Ann Dermatol Venereol 122(8):501–506

Roifman CM, Levison H, Gelfand EW (1987) High-dose versus low-dose intravenous immunoglobulin in hypogammaglobulinaemia and chronic lung disease. Lancet 1(8541):1075–1077

Hatab AZ, Ballas ZK (2005) Caseating granulomatous disease in common variable immunodeficiency treated with infliximab. J Allergy Clin Immunol 116(5):1161–1162

Thatayatikom A, Thatayatikom S, White AJ (2005) Infliximab treatment for severe granulomatous disease in common variable immunodeficiency: a case report and review of the literature. Ann Allergy Asthma Immunol 95(3):293–300

Smith KJ, Skelton H (2001) Common variable immunodeficiency treated with a recombinant human IgG, tumour necrosis factor-alpha receptor fusion protein. Br J Dermatol 144(3):597–600

Wakim M, Shah A, Arndt PA, Garratty G, Weinberg K, Hofstra T, Church J (2004) Successful anti-CD20 monoclonal antibody treatment of severe autoimmune hemolytic anemia due to warm reactive IgM autoantibody in a child with common variable immunodeficiency. Am J Hematol 76(2):152–155

Levine TS, Price AB, Boyle S, Webster AD (1994) Cutaneous sarcoid-like granulomas in primary immunodeficiency disorders. Br J Dermatol 130(1):118–120

Atkinson WL, Pickering LK, Schwartz B, Weniger BG, Iskander JK, Watson JC (2002) General recommendations on immunization. Recommendations of the Advisory Committee on Immunization Practices (ACIP) and the American Academy of Family Physicians (AAFP). MMWR Recomm Rep 51(RR-2):1–35

Centers for Disease Control and Prevention. Recommendations of the Advisory Committee on Immunization Practices (1993) Use of Vaccines and Immune Globulins in Persons with Altered Immunocompetence. MMWR Recomm Rep 42 (RR-4):1–18

Junker AK, Bonilla FA, Sullivan KE (2004) How to flee the flu. Clin Immunol 112(3):219–220

Hammarström L, Smith CIE (2007) Genetic approach to common variable immunodeficiency and IgA deficiency. In: Ochs HD, Smith CIE, Puck JM (eds) Primary immunodeficiency diseases. A molecular and genetic approach, 2nd edn. Oxford University Press, New York, pp 313–325

Aghamohammadi A, Mohammadi J, Parvaneh N, Rezaei N, Moin M, Espanol T, Hammarstrom L (2008) Progression of selective IgA deficiency to common variable immunodeficiency. Int Arch Allergy Immunol 147(2):87–92

Grimbacher B, Hutloff A, Schlesier M, Glocker E, Warnatz K, Drager R, Eibel H, Fischer B, Schaffer AA, Mages HW, Kroczek RA, Peter HH (2003) Homozygous loss of ICOS is associated with adult-onset common variable immunodeficiency. Nat Immunol 4(3):261–268

Bossaller L, Burger J, Draeger R, Grimbacher B, Knoth R, Plebani A, Durandy A, Baumann U, Schlesier M, Welcher AA, Peter HH, Warnatz K (2006) ICOS deficiency is associated with a severe reduction of CXCR5  +  CD4 germinal center Th cells. J Immunol 177(7):4927–4932

Salzer U, Chapel HM, Webster AD, Pan-Hammarstrom Q, Schmitt-Graeff A, Schlesier M, Peter HH, Rockstroh JK, Schneider P, Schaffer AA, Hammarstrom L, Grimbacher B (2005) Mutations in TNFRSF13B encoding TACI are associated with common variable immunodeficiency in humans. Nat Genet 37(8):820–828

Kanegane H, Agematsu K, Futatani T, Sira MM, Suga K, Sekiguchi T, van Zelm MC, Miyawaki T (2007) Novel mutations in a Japanese patient with CD19 deficiency. Genes Immun 8(8):663–670

Carter RH, Fearon DT (1992) CD19: lowering the threshold for antigen receptor stimulation of B lymphocytes. Science 256(5053):105–107

Thiel J, Kimmig L, Salzer U. et al (2012) Genetic CD21 deficiency is associated with hypogammaglobulinemia. J Allergy Clin Immunol. 129(3):801–810

Etzioni A, Ochs HD (2004) The hyper IgM syndrome – an evolving story. Pediatr Res 56(4):519–525

Fuleihan R, Ramesh N, Geha RS (1993) Role of CD40-CD40-ligand interaction in Ig-isotype switching. Curr Opin Immunol 5(6):963–967

Levy J, Espanol-Boren T, Thomas C, Fischer A, Tovo P, Bordigoni P, Resnick I, Fasth A, Baer M, Gomez L, Sanders EA, Tabone MD, Plantaz D, Etzioni A, Monafo V, Abinun M, Hammarstrom L, Abrahamsen T, Jones A, Finn A, Klemola T, DeVries E, Sanal O, Peitsch MC, Notarangelo LD (1997) Clinical spectrum of X-linked hyper-IgM syndrome. J Pediatr 131(1 Pt 1):47–54

Notarangelo LD, Peitsch MC, Abrahamsen TG, Bachelot C, Bordigoni P, Cant AJ, Chapel H, Clementi M, Deacock S, de Saint BG, Duse M, Espanol T, Etzioni A, Fasth A, Fischer A, Giliani S, Gomez L, Hammarstorm L, Jones A, Kanariou M, Kinnon C, Klemola T, Kroczek RA, Levy J, Matamoros N, Monafo V, Paolucci P, Reznick I, Sanal O, Smith CI, Thompson RA, Tovo P, Villa A, Vihinen M, Vossen J, Zegers BJ (1996) CD40lbase: a database of CD40L gene mutations causing X-linked hyper-IgM syndrome. Immunol Today 17(11):511–516

Thusberg J, Vihinen M (2007) The structural basis of hyper IgM deficiency – CD40L mutations. Protein Eng Des Sel 20(3):133–141

Callard RE, Armitage RJ, Fanslow WC, Spriggs MK (1993) CD40 ligand and its role in X-linked hyper-IgM syndrome. Immunol Today 14(11):559–564

Castigli E, Fuleihan R, Ramesh N, Tsitsikov E, Tsytsykova A, Geha RS (1995) CD40 ligand/CD40 deficiency. Int Arch Allergy Immunol 107(1–3):37–39

Conley ME (1994) X-linked immunodeficiencies. Curr Opin Genet Dev 4(3):401–406

Durandy A, Revy P, Imai K, Fischer A (2005) Hyper-immunoglobulin M syndromes caused by intrinsic B-lymphocyte defects. Immunol Rev 203:67–79

Lougaris V, Badolato R, Ferrari S, Plebani A (2005) Hyper immunoglobulin M syndrome due to CD40 deficiency: clinical, molecular, and immunological features. Immunol Rev 203:48–66

Wilson EH, Hunter CA (2003) Understanding the role of the CD40–CD40L interaction in resistance to parasitic infections. Parasite Immunol 25(4):179–183

Durandy A, Hivroz C, Mazerolles F, Schiff C, Bernard F, Jouanguy E, Revy P, DiSanto JP, Gauchat JF, Bonnefoy JY, Casanova JL, Fischer A (1997) Abnormal CD40-mediated activation pathway in B lymphocytes from patients with hyper-IgM syndrome and normal CD40 ligand expression. J Immunol 158(6):2576–2584

Revy P, Muto T, Levy Y, Geissmann F, Plebani A, Sanal O, Catalan N, Forveille M, Dufourcq-Labelouse R, Gennery A, Tezcan I, Ersoy F, Kayserili H, Ugazio AG, Brousse N, Muramatsu M, Notarangelo LD, Kinoshita K, Honjo T, Fischer A, Durandy A (2000) Activation-induced cytidine deaminase (AID) deficiency causes the autosomal recessive form of the Hyper-IgM syndrome (HIGM2). Cell 102(5):565–575

Imai K, Slupphaug G, Lee WI, Revy P, Nonoyama S, Catalan N, Yel L, Forveille M, Kavli B, Krokan HE, Ochs HD, Fischer A, Durandy A (2003) Human uracil-DNA glycosylase deficiency associated with profoundly impaired immunoglobulin class-switch recombination. Nat Immunol 4(10):1023–1028

Peron S, Metin A, Gardes P, Alyanakian MA, Sheridan E, Kratz CP, Fischer A, Durandy A (2008) Human PMS2 deficiency is associated with impaired immunoglobulin class switch recombination. J Exp Med 205(11):2465–2472

Longerich S, Storb U (2005) The contested role of uracil DNA glycosylase in immunoglobulin gene diversification. Trends Genet 21(5):253–256

Notarangelo LD, Lanzi G, Toniati P, Giliani S (2007) Immunodeficiencies due to defects of class-switch recombination. Immunol Res 38(1–3):68–77

Notarangelo LD, Lanzi G, Peron S, Durandy A (2006) Defects of class-switch recombination. J Allergy Clin Immunol 117(4):855–864

Barreto V, Reina-San-Martin B, Ramiro AR, McBride KM, Nussenzweig MC (2003) C-terminal deletion of AID uncouples class switch recombination from somatic hypermutation and gene conversion. Mol Cell 12(2):501–508

Ta VT, Nagaoka H, Catalan N, Durandy A, Fischer A, Imai K, Nonoyama S, Tashiro J, Ikegawa M, Ito S, Kinoshita K, Muramatsu M, Honjo T (2003) AID mutant analyses indicate requirement for class-switch-specific cofactors. Nat Immunol 4(9):843–848

Catalan N, Selz F, Imai K, Revy P, Fischer A, Durandy A (2003) The block in immunoglobulin class switch recombination caused by activation-induced cytidine deaminase deficiency occurs prior to the generation of DNA double strand breaks in switch mu region. J Immunol 171(5):2504–2509

Ferrari S, Giliani S, Insalaco A, Al-Ghonaium A, Soresina AR, Loubser M, Avanzini MA, Marconi M, Badolato R, Ugazio AG, Levy Y, Catalan N, Durandy A, Tbakhi A, Notarangelo LD, Plebani A (2001) Mutations of CD40 gene cause an autosomal recessive form of immunodeficiency with hyper IgM. Proc Natl Acad Sci USA 98(22):12614–12619

Quartier P, Bustamante J, Sanal O, Plebani A, Debre M, Deville A, Litzman J, Levy J, Fermand JP, Lane P, Horneff G, Aksu G, Yalcin I, Davies G, Tezcan I, Ersoy F, Catalan N, Imai K, Fischer A, Durandy A (2004) Clinical, immunologic and genetic analysis of 29 patients with autosomal recessive hyper-IgM syndrome due to Activation-Induced Cytidine Deaminase deficiency. Clin Immunol 110(1):22–29

Moretta A, Bottino C, Parolini S, Moretta L, Biassoni R, Notarangelo LD (2001) Cellular and molecular pathogenesis of X-linked lymphoproliferative disease. Curr Opin Allergy Clin Immunol 1(6):513–517

Durandy A, Taubenheim N, Peron S, Fischer A (2007) Pathophysiology of B-cell intrinsic immunoglobulin class switch recombination deficiencies. Adv Immunol 94:275–306

Wang JH, Gostissa M, Yan CT, Goff P, Hickernell T, Hansen E, Difilippantonio S, Wesemann DR, Zarrin AA, Rajewsky K, Nussenzweig A, Alt FW (2009) Mechanisms promoting translocations in editing and switching peripheral B cells. Nature 460(7252):231–236

Durandy A, Peron S, Taubenheim N, Fischer A (2006) Activation-induced cytidine deaminase: structure-function relationship as based on the study of mutants. Hum Mutat 27(12):1185–1191

Imai K, Zhu Y, Revy P, Morio T, Mizutani S, Fischer A, Nonoyama S, Durandy A (2005) Analysis of class switch recombination and somatic hypermutation in patients affected with autosomal dominant hyper-IgM syndrome type 2. Clin Immunol 115(3):277–285

Peron S, Pan-Hammarstrom Q, Imai K, Du L, Taubenheim N, Sanal O, Marodi L, Bergelin-Besancon A, Benkerrou M, de Villartay JP, Fischer A, Revy P, Durandy A (2007) A primary immunodeficiency characterized by defective immunoglobulin class switch recombination and impaired DNA repair. J Exp Med 204(5):1207–1216

Etzioni A, Ben-Barak A, Peron S, Durandy A (2007) Ataxia-telangiectasia in twins presenting as autosomal recessive hyper-immunoglobulin M syndrome. Isr Med Assoc J 9(5):406–407

Latiff AH, Kerr MA (2007) The clinical significance of immunoglobulin A deficiency. Ann Clin Biochem 44(Pt 2):131–139

Stiehm ER (2007) The four most common pediatric immunodeficiencies. Adv Exp Med Biol 601:15–26

Rachid R, Castigli E, Geha RS, Bonilla FA (2006) TACI mutation in common variable immunodeficiency and IgA deficiency. Curr Allergy Asthma Rep 6(5):357–362

Hammarstrom L, Vorechovsky I, Webster D (2000) Selective IgA deficiency (SIgAD) and common variable immunodeficiency (CVID). Clin Exp Immunol 120(2):225–231

Yel L (2010) Selective IgA deficiency. J Clin Immunol 30(1):10–16

Shakkottai A, Bupathi K, Patel AP, Chalom E, Chamarthi S, Lehman TJ, Peterson MG, Gaur S, Moorthy LN (2012) Children with partial IgA deficiency: clinical characteristics observed in the Pediatric Rheumatology Clinic. Clin Pediatr (Phila) 51(1):46–50

Gutierrez MG, Kirkpatrick CH (1997) Progressive immunodeficiency in a patient with IgA deficiency. Ann Allergy Asthma Immunol 79(4):297–301

Murphy EA, Morris AJ, Walker E, Lee FD, Sturrock RD (1993) Cyclosporine A induced colitis and acquired selective IgA deficiency in a patient with juvenile chronic arthritis. J Rheumatol 20(8):1397–1398

Eren M, Saltik-Temizel IN, Yuce A, Caglar M, Kocak N (2007) Duodenal appearance of giardiasis in a child with selective immunoglobulin A deficiency. Pediatr Int 49(3):409–411

Chipps BE, Talamo RC, Winkelstein JA (1978) IgA deficiency, recurrent pneumonias, and bronchiectasis. Chest 73(4):519–526

Istrate C, Hinkula J, Hammarstrom L, Svensson L (2008) Individuals with selective IgA deficiency resolve rotavirus disease and develop higher antibody titers (IgG, IgG1) than IgA competent individuals. J Med Virol 80(3):531–535

Edwards E, Razvi S, Cunningham-Rundles C (2004) IgA deficiency: clinical correlates and responses to pneumococcal vaccine. Clin Immunol 111(1):93–97

Gustafson R, Gardulf A, Granert C, Hansen S, Hammarstrom L (1997) Prophylactic therapy for selective IgA deficiency. Lancet 350(9081):865

Carvalho Neves Forte W, Ferreira De Carvalho Junior F, Damaceno N, Vidal Perez F, Gonzales Lopes C, Mastroti RA (2000) Evolution of IgA deficiency to IgG subclass deficiency and common variable immunodeficiency. Allergol Immunopathol (Madr) 28(1):18–20

Oxelius VA, Laurell AB, Lindquist B, Golebiowska H, Axelsson U, Bjorkander J, Hanson LA (1981) IgG subclasses in selective IgA deficiency: importance of IgG2-IgA deficiency. N Engl J Med 304(24):1476–1477

Bossuyt X, Moens L, Van Hoeyveld E, Jeurissen A, Bogaert G, Sauer K, Proesmans M, Raes M, De Boeck K (2007) Coexistence of (partial) immune defects and risk of recurrent respiratory infections. Clin Chem 53(1):124–130

Lilic D, Sewell WA (2001) IgA deficiency: what we should-or should not-be doing. J Clin Pathol 54(5):337–338

Oxelius VA (1984) Immunoglobulin G (IgG) subclasses and human disease. Am J Med 76(3A):7–18

Umetsu DT, Ambrosino DM, Quinti I, Siber GR, Geha RS (1985) Recurrent sinopulmonary infection and impaired antibody response to bacterial capsular polysaccharide antigen in children with selective IgG-subclass deficiency. N Engl J Med 313(20):1247–1251

Rijkers GT, Sanders LA, Zegers BJ (1993) Anti-capsular polysaccharide antibody deficiency states. Immunodeficiency 5(1):1–21

Antall PM, Meyerson H, Kaplan D, Venglarcik J, Hostoffer RW (1999) Selective antipolysaccharide antibody deficiency associated with peripheral blood CD5+ B-cell predominance. J Allergy Clin Immunol 103(4):637–641

Herrod HG, Gross S, Insel R (1989) Selective antibody deficiency to Haemophilus influenzae type B capsular polysaccharide vaccination in children with recurrent respiratory tract infection. J Clin Immunol 9(5):429–434

Wasserman RL, Sorensen RU (1999) Evaluating children with respiratory tract infections: the role of immunization with bacterial polysaccharide vaccine. Pediatr Infect Dis J 18(2):157–163

Shrimpton A, Duddridge M, Ziegler-Heitbrock L (2006) Vaccination with polysaccharide-conjugate-vaccines in adult patients with specific antibody deficiency. Vaccine 24(17):3574–3580

Silk HJ, Ambrosino D, Geha RS (1990) Effect of intravenous gammaglobulin therapy in IgG2 deficient and IgG2 sufficient children with recurrent infections and poor response to immunization with Hemophilus influenzae type b capsular polysaccharide antigen. Ann Allergy 64(1):21–25

Dalal I, Reid B, Nisbet-Brown E, Roifman CM (1998) The outcome of patients with ­hypogammaglobulinemia in infancy and early childhood. J Pediatr 133(1):144–146

Qian JH, Zhu JX, Zhu XD, Chen TX (2009) Clinical features and follow-up of Chinese patients with symptomatic hypogammaglobulinemia in infancy. Chin Med J (Engl) 122(16):1877–1883

Whelan MA, Hwan WH, Beausoleil J, Hauck WW, McGeady SJ (2006) Infants presenting with recurrent infections and low immunoglobulins: characteristics and analysis of ­normalization. J Clin Immunol 26(1):7–11

McGeady SJ (1987) Transient hypogammaglobulinemia of infancy: need to reconsider name and definition. J Pediatr 110(1):47–50

Fudenberg HH, Fudenberg BR (1964) Antibody to hereditary human gamma-globulin (Gm) factor resulting from maternal-fetal incompatibility. Science 145:170–171

Nathenson G, Schorr JB, Litwin SD (1971) Gm factor fetomaternal gamma ­globulin incompatibility. Pediatr Res 5(2)

Siegel RL, Issekutz T, Schwaber J, Rosen FS, Geha RS (1981) Deficiency of T helper cells in transient hypogammaglobulinemia of infancy. N Engl J Med 305(22):1307–1313

Dressler F, Peter HH, Muller W, Rieger CH (1989) Transient hypogammaglobulinemia of infancy: five new cases, review of the literature and redefinition. Acta Paediatr Scand 78(5):767–774

Moschese V, Graziani S, Avanzini MA, Carsetti R, Marconi M, La Rocca M, Chini L, Pignata C, Soresina AR, Consolini R, Bossi G, Trizzino A, Martino S, Cardinale F, Bertolini P, Marseglia GL, Zecca M, Di Cesare S, Quinti I, Rondelli R, Pietrogrande MC, Rossi P, Plebani A (2008) A prospective study on children with initial diagnosis of transient hypogammaglobulinemia of infancy: results from the Italian Primary Immunodeficiency Network. Int J Immunopathol Pharmacol 21(2):343–352

Kowalczyk D, Baran J, Webster ADB, Zembala M (2001) Intracellular cytokine production by Th1/Th2 lymphocytes and monocytes of children with symptomatic transient hypogammaglobulinaemia of infancy (THI) and selective IgA deficiency (SIgAD). Immunol Allergy Clin North Am 127:507–512

Kowalczyk D, Mytar B, Zembala M (1997) Cytokine production in transient hypogammaglobulinemia and isolated IgA deficiency. J Allergy Clin Immunol 100(4):556–562

Dorsey MJ, Orange JS (2006) Impaired specific antibody response and increased B-cell ­population in transient hypogammaglobulinemia of infancy. Ann Allergy Asthma Immunol 97(5):590–595

Bukowska-Strakova K, Kowalczyk D, Baran J, Siedlar M, Kobylarz K, Zembala M (2009) The B-cell compartment in the peripheral blood of children with different types of primary humoral immunodeficiency. Pediatr Res 66(1):28–34

Moschese V, Carsetti R, Graziani S, Chini L, Soresina AR, La Rocca M, Bossi G, Di Cesare S, Plebani A (2007) Memory B-cell subsets as a predictive marker of outcome in hypogammaglobulinemia during infancy. J Allergy Clin Immunol 120(2):474–476
Copyright information
© 2012 Springer-Verlag Berlin Heidelberg
About this chapter
Cite this chapter
Aghamohammadi, A. et al. (2012). Predominantly Antibody Deficiency. In: Aghamohammadi, A., Rezaei, N. (eds) Clinical Cases in Primary Immunodeficiency Diseases. Springer, Berlin, Heidelberg. https://doi.org/10.1007/978-3-642-31785-9_3