Abstract
The joint project CLEAN was a Research & Development (R&D) action with its scientific programme accompanying a pilot Enhanced Gas Recovery (EGR) project designed by GDF SUEZ E&P Deutschland GmbH (GDF SUEZ) in cooperation with Vattenfall Europe. It was funded by Germanys Federal Ministry of Education and Research (BMBF) in the period from 1 July 2008 to 31 December 2011. Within the framework of this R&D project a total of 16 German scientific and economic institutions participated.
The project was set up as pilot to investigate the processes relevant to EGR by the injection of CO2 into a subfield of the almost depleted Altmark natural gas field (Germany). Despite the setback that permission for active injection was not granted by the mining authority during the period of the project, important results fostering the understanding of processes linked with EGR were achieved.
The CLEAN results provide the technological, logistic and conceptual prerequisites for implementing a CO
2
-based EGR project in the Altmark and provide a benchmark for similar projects in the world.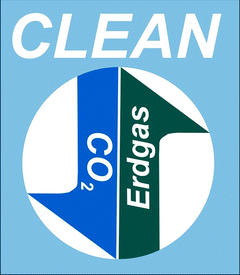 Keywords
Deutschland GmbH 
Joint Research Project 
Pilot Injection 
Thematic Network 
Mining Authority 
These keywords were added by machine and not by the authors. This process is experimental and the keywords may be updated as the learning algorithm improves.
Notes
Acknowledgements
We owe many thanks to the authors and participants of the CLEAN project who contributed to this volume. We would also like to express our gratitude to the project managers Dr. Maja Tesmer (GFZ) and Dr. Peter Pilz (GFZ) who made CLEAN a success.
In the name of all participants and partners of the project CLEAN we wish to thank the German Federal Ministry for Education and Research (BMBF) for the financial support (Grants 03G0704A, B, C, E, G, H, J, K, M, N, O, P, Q, R, S, U, V, W, X) within the Research & Development Programme GEOTECHNOLOGIEN and the Project-Executing Agency (PTJ) at Rostock for very good and professional support.
Our sincere thanks go to all project partners for the efficient cooperation and to GDF SUEZ as site owner for initiating this project and their general support.
Copyright information
© Springer-Verlag Berlin Heidelberg 2013