Abstract

Historic buildings, when they are unheated, often face problems of summer condensation. After the cold season warm, humid air enters the building and condenses on the walls, a problem that can occur during the entire warm season. This leads to moisture related problems such as mould or algae growth on building surfaces. High humidity can also damage works of art inside the building. One possibility to lower the level of relative humidity is to ventilate the building every time when the dewpoint outdoors is lower than indoors. On the other hand, the resulting humidity fluctuations may also cause damages on works of art and bringing in cold air will further lower the temperatures of the whole building and its walls thus being counter productive to the drying process. An automatic system for ventilating historic, unheated buildings is assessed using building simulation software (WUFI®Plus) on two case studies, the St. Margaretha church in Roggersdorf, near Holzkirchen, Germany and the Gatehall of Lorsch, Germany.
Keywords
Historic building

Controlled ventilation

Hygrothermal whole building simulation

Summer condensation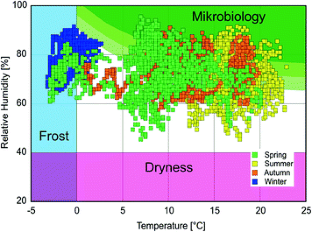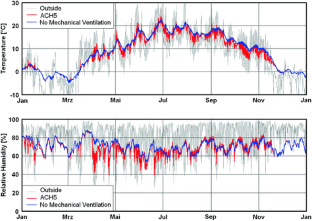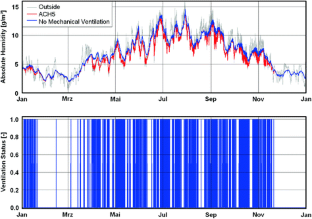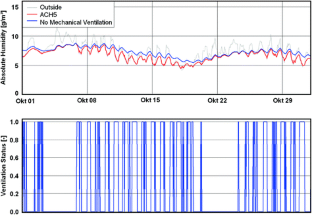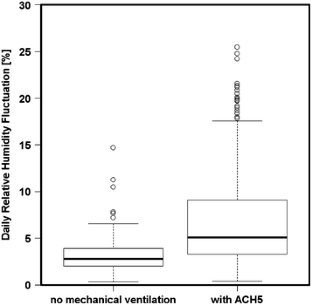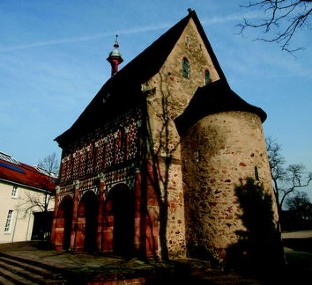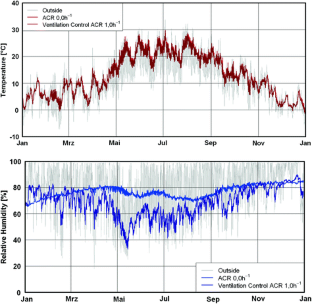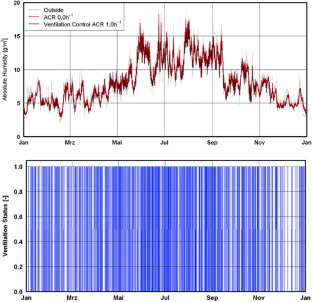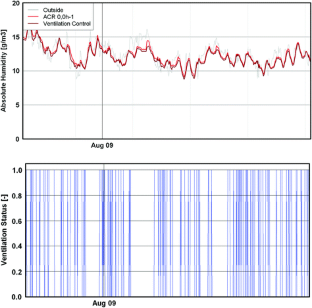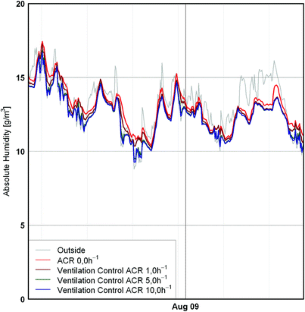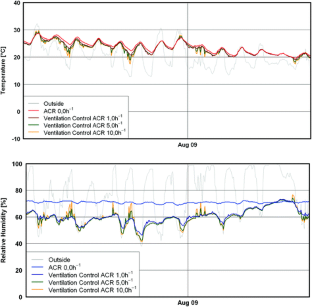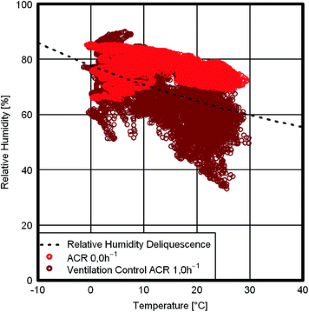 References
Broström, T., Hagentoft, C.-E., Wessberg, M.: Humidity control in historic buildings through adaptive ventilation—a case study. In: 9th Nordic Symposium on Building Physics, Tampere, Finland (2011)

Holm A. H., Künzel H. M., Sedlbauer K.: The hygrothermal behaviour of rooms: combining thermal building simulation and hygrothermal envelope calculation. In: Eight International IBPSA Conference, Eindhoven, The Netherlands, 11–14 Aug 2003, pp. 499–505 (2003)

Holmberg, J. G.: Environment Control in historical buildings. Royal Institute of technology builiding services engeneering, Bulletin No. 53, Stockholm (2001)

Künzel, H.: Bauphysik und Denkmalpflege. Fraunhofer IRB Verlag, Stuttgart (2009)

Kilian, R.: Statistische Untersuchungen der Klimaschwankungsbreite in unterschiedlich genutzten Kirchenbauten, in WTA Almanach 2007. WTA-Publications, München (2007)

Kießl, K., Reiß, J.: Feuchtetechnische Untersuchungen an Außenwänden der Torhalle Lorsch. IBP-Bericht FtB-1/1986. Holzkirchen (1987)

Nieveler, U.: Chemisch-analytische Untersuchungen an gasförmigen und partikulären Aerosolbestandteilen im alpinen Bereich. Dissertation, Hamburg (1998)

Sedlbauer, K.: Vorhersage von Schimmelpilzbildung auf und in Bauteilen. Dissertation, Universität Stuttgart (2001)
Acknowledgments

This work is part of the European research project "Climate for Culture" (contract nr. 226973) on the impacts of Global Climate Change on Cultural Heritage that is funded by the European Commission.
Copyright information

© 2013 Springer-Verlag Berlin Heidelberg
About this chapter
Cite this chapter
Antretter, F., Kosmann, S., Kilian, R., Holm, A., Ritter, F., Wehle, B. (2013). Controlled Ventilation of Historic Buildings: Assessment of Impact on the Indoor Environment via Hygrothermal Building Simulation. In: de Freitas, V., Delgado, J. (eds) Hygrothermal Behavior, Building Pathology and Durability. Building Pathology and Rehabilitation, vol 1. Springer, Berlin, Heidelberg. https://doi.org/10.1007/978-3-642-31158-1_5
DOI: https://doi.org/10.1007/978-3-642-31158-1_5

Published:

Publisher Name: Springer, Berlin, Heidelberg

Print ISBN: 978-3-642-31157-4

Online ISBN: 978-3-642-31158-1

eBook Packages: EngineeringEngineering (R0)