Abstract
Delineation and field setup for radiation therapy for both Hodgkin's and ­non-Hodgkin's lymphoma depend on the origin of the disease, the use and response to systemic chemotherapy, as well as the extent of disease.
Keywords
Axillary Lymph Node

Supraclavicular Lymph Node

Gastric Lymphoma

Field Setup

Anatomic Delineation
These keywords were added by machine and not by the authors. This process is experimental and the keywords may be updated as the learning algorithm improves.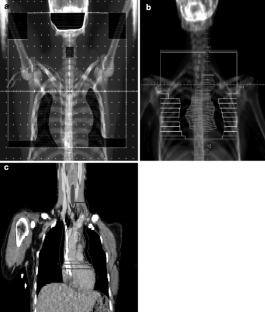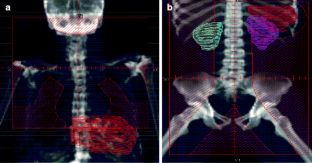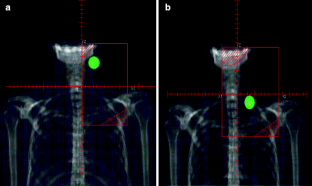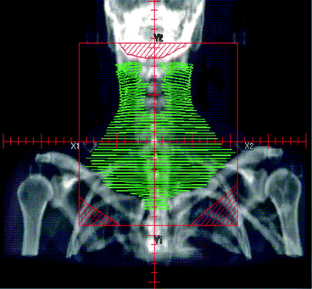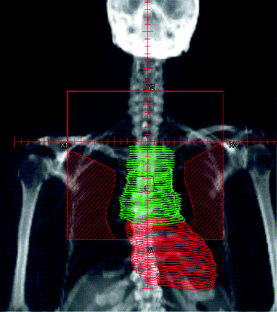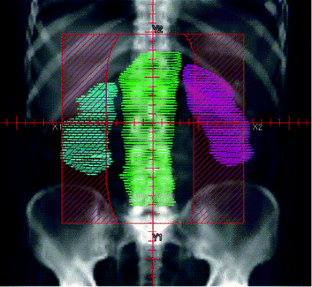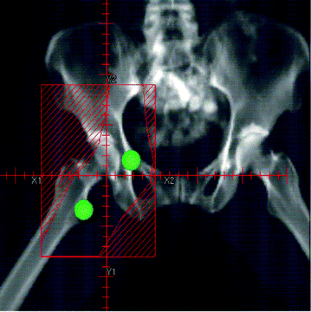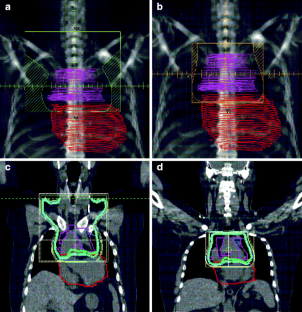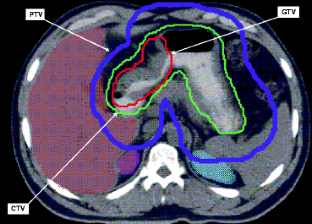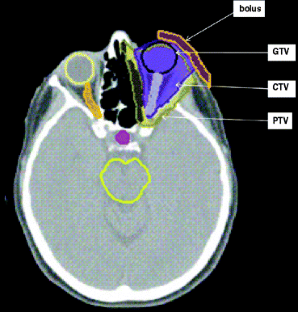 References
Yahalom J, Mauch P (2002) The involved field is back: issues in delineating the radiation field in Hodgkin's disease. Ann Oncol 13(1):79–83

Gregoire V, Levendag P, Ang KK et al (2003) CT-based delineation of lymph node levels and related CTVs in the node-negative neck: DAHANCA, EORTC, GORTEC, NCIC, RTOG consensus guidelines. Radiother Oncol 69(3):227–236

Mansur DB, Kong F, El Naqa I et al (2005) CT localization of axillary lymph nodes in relation to the humeral head: significance of arm position for radiation therapy planning. Radiother Oncol 77(2):191–193

White J, Tai A, Arthur D et al. Breast cancer atlas for radiation therapy planning: consensus definitions. http://www.rtog.org/CoreLab/ContouringAtlases/BreastCancerAtlas.aspx

Chapet O, Kong F, Quint L et al (2005) CT-based definition of thoracic lymph node stations: an atlas from the University of Michigan. Int J Radiat Oncol Biol Phys 63(1):170–178

Girinsky T, Ghalibafian M (2007) Radiotherapy of Hodgkin lymphoma: indications, new fields, and techniques. Semin Radiat Oncol 17:2006–2222

Girinsky T, Specht L, Ghalibafian M et al (2008) The conundrum of Hodgkin lymphoma nodes: to be or not to be included in the involved node radiation fields. The EORTC-GELA lymphoma group guidelines. Radiother Oncol 88:202–210

Girinsky T, van der Maazen R, Specht L et al (2006) Involved-node radiotherapy (INRT) in patients with early Hodgkin lymphoma: concepts and guidelines. Radiother Oncol 79:270–277

Eich H, Muller R, Engenhart-Cabillic R et al (2008) Involved-node radiotherapy in early-stage Hodgkin's lymphoma: definition and guidelines of the German Hodgkin Study Group (GHSG). Strahlenther Onkol 184:406–410
Copyright information
© 2013 Springer-Verlag Berlin Heidelberg
About this chapter
Cite this chapter
Agbahiwe, H.C., Terezakis, S.A. (2013). Hodgkin's and Non-Hodgkin's Lymphoma. In: Lee, N., Lu, J. (eds) Target Volume Delineation and Field Setup. Springer, Berlin, Heidelberg. https://doi.org/10.1007/978-3-642-28860-9_29
DOI: https://doi.org/10.1007/978-3-642-28860-9_29

Published:

Publisher Name: Springer, Berlin, Heidelberg

Print ISBN: 978-3-642-28859-3

Online ISBN: 978-3-642-28860-9

eBook Packages: MedicineMedicine (R0)