Phase diagram of N-Ta (nitrogen-tantalum) system
Part of the Physical Chemistry book series (volume 12D)
Abstract
This chapter provides the phase diagram of N-Ta (nitrogen-tantalum) system.
Phase Diagram
Frisk [
98Fri
] has performed an analysis of thermochemical properties and the phase diagram N-Ta. The optimized phase diagram thus obtained is given in Fig.
1
. As [
98Fri
] has shown the results obtained are in rather good agreement with experimental data present in the literature.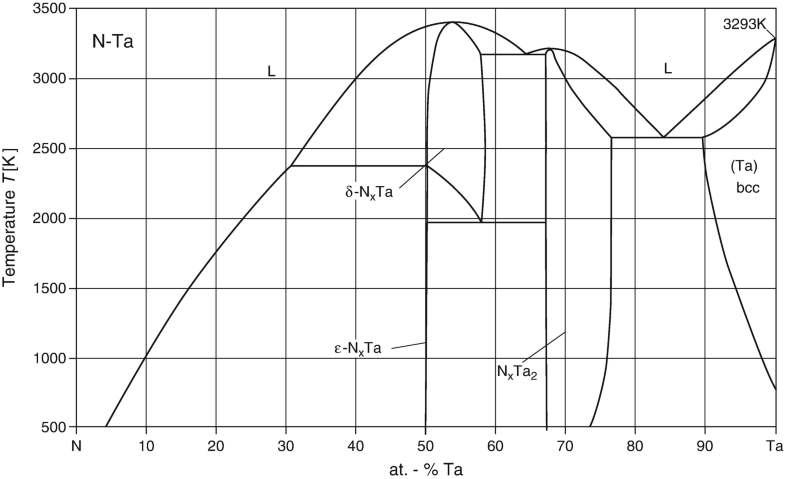 Copyright information
© Springer-Verlag Berlin Heidelberg 2016