Abstract

No life resource is needed in such enormous volumes as freshwater—most living biomass in the Earth's biosphere consists of 60–95% water, and the absence of freshwater limits individual human survival to just a few miserable days, as those who have ever found themselves cast mercilessly upon the ocean's vast undulating surface, or lost in the wilderness on land, can testify—if, of course, they have lived to relate to others their life-threatening experience. New natural resources of potable water are being depleted worldwide (Rizzuti et al. 2007).
Keywords
Reverse Osmosis

Desalination Plant

Desalinate Water

Rainwater Tank

Seawater Desalination
These keywords were added by machine and not by the authors. This process is experimental and the keywords may be updated as the learning algorithm improves.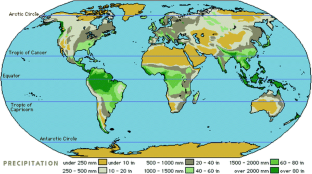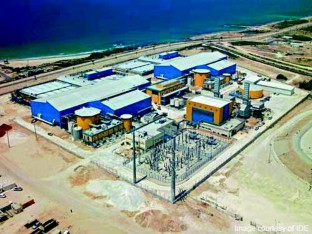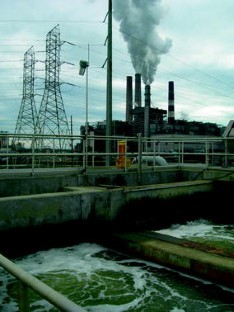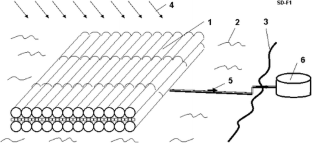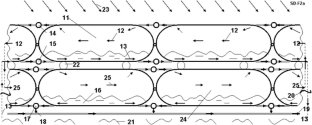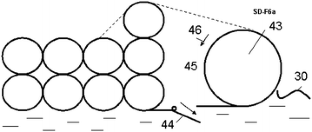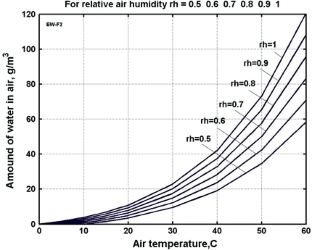 References
Bolonkin AA (2006a) Extraction of freshwater and energy from atmosphere. http://arxiv.org/ftp/arxiv/papers/0704/0704.2571.pdf

Bolonkin AA (2006b) AB method of irrigation without water (closed-loop water cycle). http://arxiv.org/ftp/arxiv/papers/0712/0712.3935.pdf

Bolonkin AA (2007) Cheap artificial AB-mountains, extraction of water and energy from atmosphere and change of regional climate. http://arxiv.org/ftp/arxiv/papers/0801/0801.4820.pdf

Cipollina A (2009) Seawater desalination: conventional and renewable energy processes. Springer, Heidelberg, p 306

Dore MHI (2005) Forecasting the economic costs of desalination technology. Desalination 172:207–214

Einav R, Lokiec F (2003) Environmental aspects of a desalination plant in Ashkelon. Desalination 156:79–85

Einav R, Harussi K, Perry D (2003) The footprint of the desalination processes on the environment. Desalination 152:141–154

Escobar I, Schafer A (eds) (2009) Sustainable water for the future, vol 2. Elsevier, Dordrecht, 444 pp

Garcia-Rodriquez L, Romero-Ternero V, Gómez-Camacho C (2001) Economic analysis of wind-powered desalination. Desalination 137:259–265

Hoepner T, Lattermann S (2002) Chemical impacts from seawater desalination plants—a case study of the northern Red Sea. Desalination 152:133–140

Kloppmann W, Vengosh A, Guerrot C, Millot R, Pankratov I (2008) Isotope and ion selectivity in reverse osmosis desalination: geochemical tracers for man-made freshwater. Environ Sci Technol 42:4723–4731

Krinker M (2009) Review of space towers. http://www.scribd.Com/doc/26270139, http://arxiv.org/ftp/arxiv/papers/1002/1002.2405

Neumann S, Bolonkin AA, Friedlander J (2010) Sea solar distiller method and installation. USPTO Patent 12856665, 15 August 2010

Nunez M (2010) Assessing potential desertification environmental impact in life cycle assessment. Int J Life Cycle Assess 15:67–78

Rizzuti L, Etouney HM, Cipollina A (eds) (2007) Solar desalination for the 21st century. Springer, NL, 380 pp

Semiat R (2008) Energy issues in desalination processes. Environ Sci Techno 42:8193–8201

Thornton JA, Kercher JP, Riedel TP, Wagner NL, Cozic J, Holloway JS, Dubé WP, Wolfe GM, Quinn PK, Middlebrook AM, Alexander B, Brown SS (2010) A large atomic chlorine source inferred from mid-continental reactive nitrogen chemistry. Nature 464:271

Yermiyahu U, Tal A, Ben-Gal A, Bar-Tal A, Tarchitzky J, Lahav O (2007) Rethinking desalinated water quality and agriculture. Science 318:920–921
Copyright information

© 2010 Springer-Verlag Berlin Heidelberg
About this chapter
Cite this chapter
Bolonkin, A.A., Neumann, S., Friedlander, J.J. (2010). A Novel Macro-Engineering Approach to Seawater Desalination. In: Badescu, V., Cathcart, R. (eds) Macro-engineering Seawater in Unique Environments. Environmental Science and Engineering(). Springer, Berlin, Heidelberg. https://doi.org/10.1007/978-3-642-14779-1_30
DOI: https://doi.org/10.1007/978-3-642-14779-1_30

Published:

Publisher Name: Springer, Berlin, Heidelberg

Print ISBN: 978-3-642-14778-4

Online ISBN: 978-3-642-14779-1