Abstract

In this chapter, the LNG supply chain is introduced, and two planning problems related to the transportation planning and inventory management within the chain are presented. The two problems have different characteristics and reflect the planning situations for a producer and a vertically integrated company, respectively. Both problems are formulated as mixed integer programs, and possible solution methods are briefly discussed.
Keywords
Planning Horizon

Inventory Level

Inventory Management

Spot Market

Port Call
These keywords were added by machine and not by the authors. This process is experimental and the keywords may be updated as the learning algorithm improves.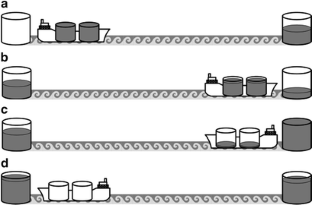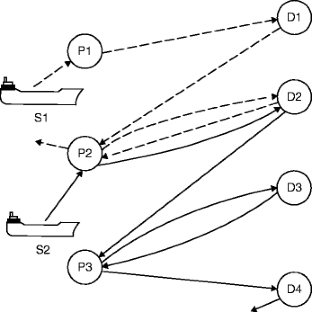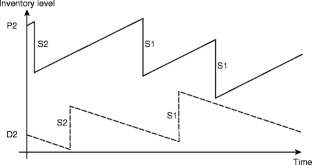 References
Barnhart, C., Johnson, E. L., Nemhauser, G. L., Savelsbergh, M. W. P., & Vance, P. H. (1998). Branch-and-price: column generation for solving huge integer problems. Operations Research, 46(3), 335–348.

Christiansen, M., Fagerholt, K., Nygreen, B., & Ronen, D. (2007). Maritime transportation. In C. Barnhart, & G. Laporte (Eds.), Handbooks in operations research and management science, vol. 14: transportation (pp. 189–284). Amsterdam: North-Holland.

Christiansen, M., Fagerholt, K., & Ronen, D. (2004). Ship routing and scheduling: status and perspectives. Transportation Science, 38(1), 1–18.

EIA (2003). The global liquefied natural gas market: status and outlook. Washington, DC: Energy Information Administration, U.S. Department of Energy.

EnergyInfo. (2007). The International Energy Outlook 2007. Resource document. U.S. Energy Info. Retrieved April 24, 2008 from www.evworld.com/databases/shownews.cfm?pageid=news300302-01.

Grønhaug, R., & Christiansen, M. (2009). Supply chain optimization for the liquefied natural gas business. In L. Bertazzi, J. van Nunen, & M.G. Speranza (Eds.), Innovation in distribution logistics, Lecture Notes in Economics and Mathematical systems (pp. 195–218). Springer.

Grønhaug, R., Christiansen, M., Desaulniers, G., & Desrosiers, J. (2010). A Branch-and-price method for a liquefied natural gas inventory routing problem. Forthcoming in Transportation Science, DOI: 10.1287/trsc.1100.0317.

Moe, C. R., Rakke, J. G., & Stålhane, M. (2008). Combined large scale LNG ship routing and inventory management. Master's thesis, Norwegian University of Science and Technology.

NGR (2007). Natural Gas Market Review 2007. International Energy Agency.

Stremersch, G., Michalek, J., Hecq, S. (2008). Decision support software tools for LNG supply chain management. Gastech 2008.
Acknowledgment

This work was partly supported by the OPTIMAR and DOMinant projects funded by the Research Council of Norway.
Copyright information

© 2010 Springer-Verlag Berlin Heidelberg
About this chapter
Cite this chapter
Andersson, H., Christiansen, M., Fagerholt, K. (2010). Transportation Planning and Inventory Management in the LNG Supply Chain. In: Bjørndal, E., Bjørndal, M., Pardalos, P., Rönnqvist, M. (eds) Energy, Natural Resources and Environmental Economics. Energy Systems. Springer, Berlin, Heidelberg. https://doi.org/10.1007/978-3-642-12067-1_24
DOI: https://doi.org/10.1007/978-3-642-12067-1_24

Published:

Publisher Name: Springer, Berlin, Heidelberg

Print ISBN: 978-3-642-12066-4

Online ISBN: 978-3-642-12067-1

eBook Packages: EngineeringEngineering (R0)