Abstract

Congenital hypotrichosis with juvenile macular dystrophy (HJMD) is characterised by early loss of the first hair growth in the first months of life followed by an incomplete regrowth resulting in congenital localised hypotrichosis associated with juvenile-onset maculopathy. It was first described in 1935 [22].
Keywords
Retinal Pigment Epithelium

Hair Follicle

Hair Growth

Autosomal Dominant Disease

Central Vision
These keywords were added by machine and not by the authors. This process is experimental and the keywords may be updated as the learning algorithm improves.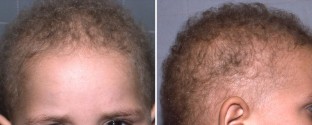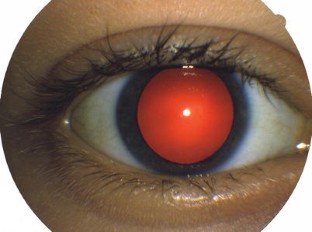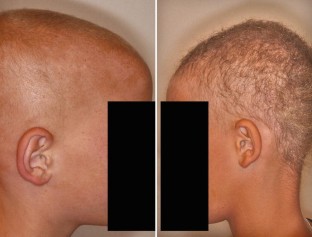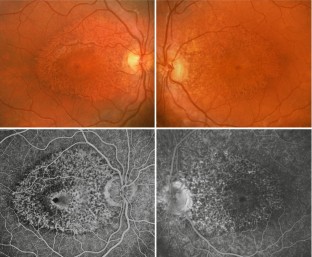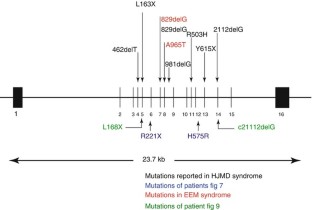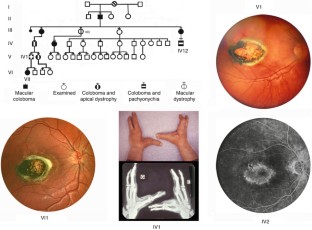 References
Albrechtsen B, Svendsen IB. Hypotrichosis, syndactyly, and retinal degeneration in two siblings. Acta Derm Venereol. 1956;1:96–101.

Bjork A, Jahnberg P. Retinal dystrophy combined with alopecia. Acta Ophthalmol (Copenh). 1975;53:781–9.

Balarin Silva V, Simoes AM, Marques-de-Faria AP. EEM syndrome: report of a family and results of a ten-year follow-up. Ophthal Genet. 1999;20:95–9.

Galal AH, Elbastawisy HI, Abdel Azeem AA. Uncommon associations of ectodermal dysplasia, macular degeneration and other findings in Egyptian case. J Pan-Arab Leag Dermatol. 2005;16:37–43.

Gertoffer M, Defoort Dhellemmes S, Puech B. Affections dermatologiques et maculopathie pigmentée. 103e Congres de la Société Française d'0phtalmologie Oral communication Œil et pathologie générale 1995 2ème part Me 37.

Hayakawa M, Yanashima K, Nakajima A, Yamauchi H. Association of ectodermal dysplasia, ectrodactyly and macular dystrophy: EEM syndrome (case report). Ophthalmic Paediatr Genet. 1989;10:287–92.

Indelman M, Bergman R, Lurie R, et al. A missense mutation in CDH3, encoding P-cadherin, causes hypotrichosis with juvenile macular degeneration. J Invest Dermatol. 2002;119:1210–3.

Indelman M, Hamel CP, Bergman R, et al. Phenotypic diversity and mutation spectrum in hypotrichosis with juvenile macular dystrophy. J Invest Dermatol. 2003;121:1217–420.

Kalhoro A, Puech V, Puech B, Webster AR, Michaelides M, Moore AT, Hunt DM. A Molecular genetic investigation of two families with macular dysplasia in association with digit abnormalities. 08-A-3431-ARVO 2007.

Kjaer KW, Hansen L, Schwabe GC, et al. Distinct CDH3 mutations cause ectodermal dysplasia, ectrodactyly, macular dystrophy (EEM syndrome). J Med Genet. 2005;42:292–8.

Kroll P. Beidseitige kongenitale Pigmentblattdystrophie des hinteren Augenpols bei gleichzeitiger Hypotrichosis congenita totalis. Klin Mbl Augenheilk. 1981;178:118–20.

Leibu R, Jermans A, Hatim G, Miller B, Sprecher E, Perlman I. Hypotrichosis with juvenile macular dystrophy: clinical and electrophysiological assessment of visual function. Ophthalmology. 2006;113:841–7.

Moloney JB, Blake J, Denham B, Mooney D. Regional choroidal atrophy and alopecia. A new syndrome. Acta Opthalmol (Copenh). 1988;66:272–6.

Odom JV, Leys MJ, Waldo B, Sprecher E, Hummel M. Retinal assessment of hypotrichosis with juvenile macular dystrophy. Invest Ophthalmol Vis Sci 2006;47:E-Abstract 5329 B744.

Ohdo S, Hirayama K, Terawaki T. Association of ectodermal dysplasia, ectrodactyly, and macular dystrophy: the EEM syndrome. J Med Genet. 1983;20:52–7.

Petukhova L, Sousa Jr EC, Martinez-Mir A, Vitebsky A, Dos Santos LG, Shapiro L, Haynes C, Gordon D, Shimomura Y, Christiano AM. Genome-wide linkage analysis of an autosomal recessive hypotrichosis identifies a novel P2RY5 mutation. Genomics. 2008;92:273–8.

Raison-Peyron N, Duval PA, Barneon G, et al. A syndrome combining severe hypotrichosis and macular dystrophy: absence of mutations in TIMP genes. Br J Dermatol. 2000;143:902–4.

Shimomura Y, Wajid M, Shapiro L, Christiano AM. P-cadherin is a p63 target gene with a crucial role in the developing human limb bud and hair follicle. Development. 2008;135:743–53.

Souied E, Amalric P, Chauvet ML, et al. Unusual association of juvenile macular dystrophy with congenital hypotrichosis: occurrence in two siblings suggesting autosomal recessive inheritance. Ophthalmic Genet. 1995;16:11–5.

Sorsby A. Congenital coloboma of the macula together with an account of the familial occurrence of bilateral macular coloboma in association with apical dystrophy of the hands and feet. Br J Ophthalmol. 1935;19:65–90.

Sprecher E, Bergman R, Richard G, et al. Hypotrichosis with juvenile macular dystrophy is caused by mutation in CDH3, encoding P-cadherin. Nat Genet. 2001;29:134–6.

Wagner H. Macula Affektion, vergesellschaftet mit Haarabnormität vom Lanugotypus, beide vielleicht angeboren bei zwei Geschwistern. Albrecht von Graefes Arch Ophthalmol. 1935;134:74–81.

Yasukura K, Mizuta S, Maedak S. Macular degeneration in siblings with unusual hair growth. Jpn J Clin Ophthalmol. 1967;21:495.
Copyright information

© 2014 Springer-Verlag Berlin Heidelberg
About this chapter
Cite this chapter
Puech, B., De Laey, JJ. (2014). Congenital Hypotrichosis with Juvenile Macular Dystrophy. In: Puech, B., De Laey, JJ., Holder, G. (eds) Inherited Chorioretinal Dystrophies. Springer, Berlin, Heidelberg. https://doi.org/10.1007/978-3-540-69466-3_35
DOI: https://doi.org/10.1007/978-3-540-69466-3_35

Published:

Publisher Name: Springer, Berlin, Heidelberg

Print ISBN: 978-3-540-69464-9

Online ISBN: 978-3-540-69466-3

eBook Packages: MedicineMedicine (R0)