Abstract
Since the turn of the new millennium the term 'theatre etiquette' has come into common use. From Imelda Staunton banning food, to Benedict Cumberbatch's stage-door pleas to stop filming his performances, to the UK's Theatre Charter and West End Producer's 'Theatre Prefects' badge : efforts to censure and control unruly spectators abound. But has theatre spectatorship really reached 'a new low'? And what are audiences themselves beginning to do about it?
Keywords
Theatre etiquette

Relaxed performance

Discourse analysis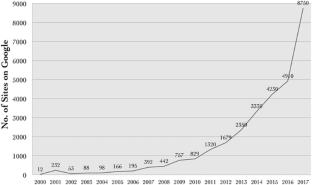 Notes
1.

Those familiar with Baz Kershaw's article 'Oh for Unruly Audiences!' (2001) may notice that this opening sentence pays deliberate homage to Kershaw's introduction, which begins: 'Applause , apparently, is not what it used to be', and goes on to address the perceived pacification of spectatorial response.

2.

This analysis comes from the introduction to Reframing Immersive Theatre by James Frieze (2016). As Chapter 2 explains, Frieze's introduction and the other chapters in his edited collection critique the common binaries of active/passive, contemporary/traditional, whilst placing the claims of innovation made by immersive theatremakers in historical context.

3.

If Nexis is to be believed, journalistic interest in theatre etiquette as a defined concept began with an 1989 article in The Independent titled 'A Firm Guide to Theatre Etiquette', reporting the publication of a new set of guidelines by the Association of Business Sponsorship of the Arts written to advise businessmen (and yes, they usually were men) on how not to behave badly when taking clients out to the theatre.
References
BBC (2004) 'Spacey Attacks Rude Theatregoers', BBC, 21 September 2004: news.bbc.co.uk/1/hi/entertainment/3675592.stm.

BBC (2005) 'Actor Snaps over Ringing Mobile', BBC, 22 November 2005: news.bbc.co.uk/1/hi/england/london/4458810.stm.

Beaumont-Thomas, Ben (2016) 'Actor Laurence Fox Rants at Heckler Who "Ruined Play for Everybody"', The Guardian, 10 March 2016: www.theguardian.com/stage/2016/mar/10/laurence-fox-c-word-heckler-the-patriotic-traitor.

Beggs, Alex (2015) 'Keira Knightley's Broadway Performance Was Interrupted by a Possible Stalker', Vanity Fair, 2 October 2015: www.vanityfair.com/culture/2015/10/keira-knightleys-broadway-performance-was-interrupted-by-a-possible-stalker.

Denham, Jess (2014) 'Martin Freeman Fans Are Not "Ruining" Richard III, Says Director Jamie Lloyd', The Independent, 7 July 2014: www.independent.co.uk/arts-entertainment/theatre-dance/news/martin-freeman-fans-ruin-richard-iii-with-wild-cheers-for-the-hobbit-and-sherlock-star-9589718.html.

Evening Standard, The (2014) 'Meet the Theatre Celebrities' Superfans', 24 January 2014: www.standard.co.uk/go/london/theatre/meet-the-theatre-celebrities-superfans-9082423.html.

Fletcher-Watson, Ben (2015) 'Relaxed Performance: Audiences with Autism in Mainstream Theatre', Scottish Journal of Performance 2:2, pp. 61–89.

Frieze, James (2016) 'Reframing Immersive Theatre: The Politics and Pragmatics of Participatory Performance', in James Frieze (ed.) Reframing Immersive Theatre, London: Palgrave Macmillan, pp. 1–25.

Gajanan, Mahita (2015a) 'Broadway Theater-Goer Jumps on Stage to Charge Phone—In Fake Outlet', The Guardian, 7 July 2015: https://www.theguardian.com/stage/2015/jul/07/broadway-hand-to-god-cellphone-charge-fake-outlet.

Gajanan, Mahita (2015b) 'Patti Lupone Snatches Phone from Texter during Shows for Days play', The Guardian, 9 July 2015: https://www.theguardian.com/stage/2015/jul/09/patti-lupone-takes-phone-texting-shows-for-days-theater.

Guardian, The (2009) 'Phone Call Delays Play for Hugh Jackman on Broadway', 29 September 2009: www.theguardian.com/stage/2009/sep/29/phone-call-play-hugh-jackman-broadway.

Heim, Caroline (2015) Audience as Performer: The Changing Role of Theatre Audiences in the Twenty-First Century, London: Routledge.

Hutchison, David (2016) 'Imelda Staunton: "Ban Food in Theatres"', The Stage, 22 November 2016: www.thestage.co.uk/news/2016/imelda-staunton-ban-food-in-theatres.

Jordan, Richard (2016) 'Is This the Worst West End Audience Ever?', The Stage, 12 July 2016: www.thestage.co.uk/opinion/2016/richard-jordan-is-this-worst-west-end-audience-ever.

Kershaw, Baz (2001) 'Oh for Unruly Audiences! Or, Patterns of Participation in Twentieth-Century Theatre', Modern Drama 44:2, pp. 133–54.

Malvern, Jack (2015) 'Keep your Mobiles Turned off in Interval, Hamlet Fans Told', The Times, 12 August 2015: www.thetimes.co.uk/article/keep-your-mobiles-turned-off-in-interval-hamlet-fans-told-m0vn02l289r.

Nick Hern Books (2017a) 'Free Badge When You Order West End Producer's New Book', 3 November 2017: https://www.nickhernbooks.co.uk/free-badge-when-you-order-west-end-producers-new-book.

Riedel, Michael (2017) 'Actors Say Rude Audiences Are Destroying Broadway', NY Post, 4 November 2017: https://nypost.com/2017/11/04/actors-say-rude-audiences-are-destroying-broadway.

Sedgman, Kirsty (2017a) 'Audience Experience in an Anti-Expert Age: A Survey of Theatre Audience Research', Theatre Research International 43:3, pp. 307–22.

Snow, Georgia (2017a) 'Audiences Banned from Eating During West End Show', The Stage, 28 February 2017: www.thestage.co.uk/news/2017/audiences-banned-eating-west-end-show.

Taylor, Ken & Victoria Williams (2017) Etiquette and Taboos around the World: A Geographic Encyclopedia of Social and Cultural Customs, Santa Barbara: ABC-CLIO.

Telegraph, The (2012) 'Bianca Jagger Accuses Theatre Critic of "Physical Assault"', 9 May 2012: www.telegraph.co.uk/culture/theatre/theatre-news/9254177/Bianca-Jagger-accuses-theatre-critic-of-physical-assault.html.

Theatre Charter, The (2014) 'Home Page': http://theatre-charter.co.uk.

West End Producer (2017) Everything You Always Wanted to Know About Going to the Theatre (But Were Too Sloshed to Ask, Dear), London: Nick Hern Books.

Williamson, Kevin D. (2013) 'Cell Phones Made me a Theater Vigilante', CNN, 20 May 2013: https://edition.cnn.com/2013/05/17/opinion/williamson-theater-audiences/index.html.
About this chapter
Cite this chapter
Sedgman, K. (2018). Introduction. In: The Reasonable Audience. Palgrave Pivot, Cham. https://doi.org/10.1007/978-3-319-99166-5_1
DOI: https://doi.org/10.1007/978-3-319-99166-5_1

Published:

Publisher Name: Palgrave Pivot, Cham

Print ISBN: 978-3-319-99165-8

Online ISBN: 978-3-319-99166-5