Abstract

In this chapter, the authors introduce corpus-assisted discourse studies (CADS), a means of using the methods of corpus linguistics to facilitate discourse analysis of large volumes of textual data. The chapter uses this framework not only to demonstrate the value of CADS but also to explore the importance of repeating studies over time to test the degree to which discourse is static, or changes, through time. By extending a study of the representation of Muslims and Islam in the UK press, the chapter shows the value of exploring the dynamic nature of discourse as a way of cautioning against the idea that discourse is necessarily stable across time.
Keywords
Corpus-assisted Discourse Studies (CADS)

Extreme Words

Muslim Women

Word Muslim

British Muslims
These keywords were added by machine and not by the authors. This process is experimental and the keywords may be updated as the learning algorithm improves.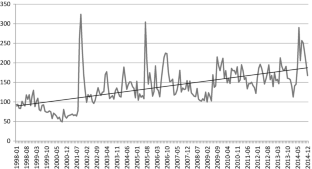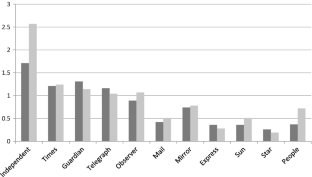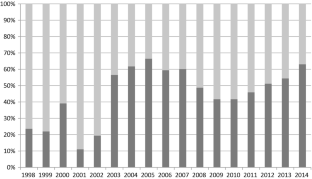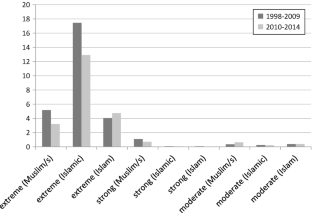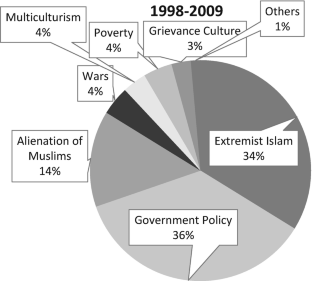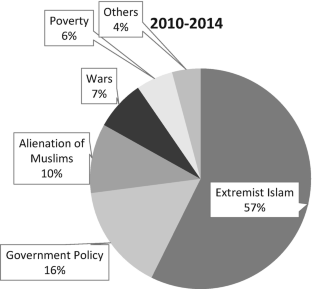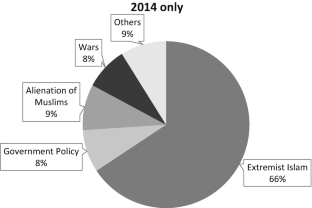 Notes
1.

An example of such an extension is the work of Blinder and Allen (2016), who looked at the representation of refugees and asylum seekers in a 43-million-word corpus of UK press material from 2010–2012 in a complementary study to the investigation of the same subject by Baker et al. (2008) using a 140-million-word corpus of newspaper articles covering 1996–2005.

2.

For example, 'A JUDGE yesterday ruled that a devout Muslim woman must remove her full face veil if she gives evidence in court' (The Sun, January 23, 2014).
References
Baker, Paul. 2006. Using corpora in discourse analysis. London: Continuum.

Baker, Paul, Costas Gabrielatos, Majid KhosravNik, Michal Kryzanowski, Tony McEnery, and Ruth Wodak. 2008. A useful methodological synergy? Combining critical discourse analysis and corpus linguistics to examine discourses of refugees and asylum seekers in the UK press. Discourse and Society 19 (3): 273–306.

Baker, Paul, Costas Gabrielatos, and Tony McEnery. 2013. Discourse analysis and media attitudes: The representation of Islam in the British press. Cambridge: Cambridge University Press.

Blinder, Scott, and Will Allen. 2016. Constructing immigrants: Portrayals of migrant groups in British national newspapers, 2010–2012. International Migration Review 50 (1): 3–40.

Durrant, Philip, and Alice Doherty. 2010. Are high-frequency collocations psychologically real? Investigating the thesis of collocational priming. Corpus Linguistics and Linguistic Theory 6 (2): 125–155.

Evans, Matthew, and Simone Schuller. 2015. Representing 'terrorism': The radicalization of the May 2013 Woolwich attack in British press reportage. Journal of Language, Aggression and Conflict 3 (1): 128–150.

Gablasova, Dana, Vaclav Brezina, and Tony McEnery. 2017. Collocations in corpus-based language learning research: Identifying, comparing and interpreting the evidence. Language Learning 67 (S1): 130–154.

Gabrielatos, Costas, Tony McEnery, Peter Diggle, Paul Baker, and ESRC (Funder). 2012. The peaks and troughs of corpus-based contextual analysis. International Journal of Corpus Linguistics 17 (2): 151–175.

Hardie, Andrew. 2012. CQPweb—Combining power, flexibility and usability in a corpus analysis tool. International Journal of Corpus Linguistics 17 (3): 380–409.

Kambites, Carol J. 2014. 'Sustainable development': The 'unsustainable' development of a concept in political discourse. Sustainable Development 22: 336–348.

L'Hôte, Emilie. 2010. New labour and globalization: Globalist discourse with a twist? Discourse and Society 21 (4): 355–376.

McEnery, Tony, and Andrew Hardie. 2012. Corpus linguistics: Method, theory and practice. Cambridge: Cambridge University Press.

Millar, Neil. 2011. The processing of malformed formulaic language. Applied Linguistics 32 (2): 129–148.

Partington, Alan. 2003. The linguistics of political argument. London: Routledge.

Partington, Alan, John Morley, and Louann Haarman, eds. 2004. Corpora and discourse. Bern: Peter Lang.

Taylor, Charlotte. 2017. Women are bitchy but men are sarcastic? Investigating gender and sarcasm. Gender and Language 11 (3): 415–445.
About this chapter
Cite this chapter
Baker, P., McEnery, T. (2019). The Value of Revisiting and Extending Previous Studies: The Case of Islam in the UK Press. In: Scholz, R. (eds) Quantifying Approaches to Discourse for Social Scientists. Postdisciplinary Studies in Discourse. Palgrave Macmillan, Cham. https://doi.org/10.1007/978-3-319-97370-8_8
DOI: https://doi.org/10.1007/978-3-319-97370-8_8

Published:

Publisher Name: Palgrave Macmillan, Cham

Print ISBN: 978-3-319-97369-2

Online ISBN: 978-3-319-97370-8

eBook Packages: Social SciencesSocial Sciences (R0)