Abstract

Physical therapists earn graduate degrees and are movement scientists who are experts in evaluation and identifying functional limitations and deficits. They employ evidence-based practice. Malignant mesothelioma most commonly affects the pleura and less commonly the peritoneum. Mesothelioma is most commonly caused by exposure to asbestos, either through occupation or environment. Diagnosis is difficult, and prognosis is poor. Multimodal treatments, for those who are candidates, typically improve survival, especially for peritoneal mesothelioma. Physical therapy is appropriate and safe for nearly all patients with mesothelioma along their treatment continuum. Medical teams are strongly recommended to include consultation for physical therapy as a mainstay for treatment of the patient with malignant mesothelioma.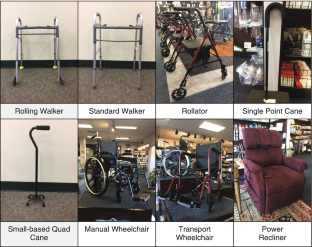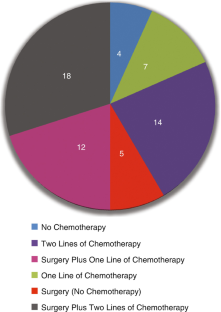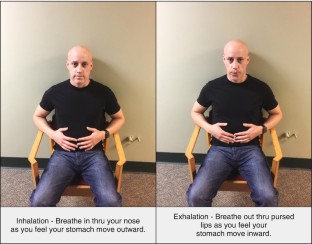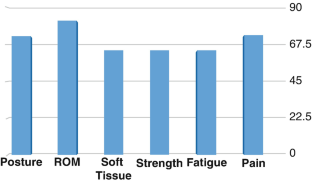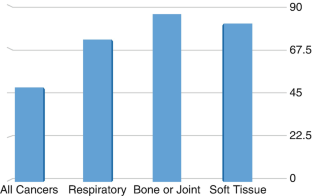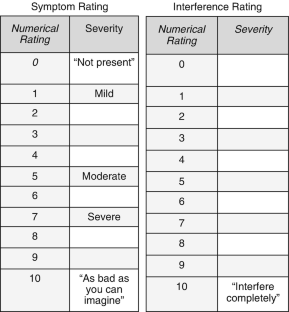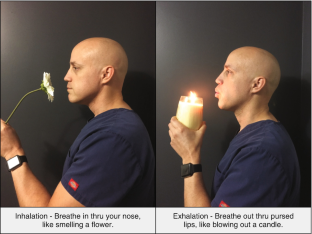 References
Alappattu MJ, Coronado RA, Lee D, Bour B, George SZ. Clinical characteristics of patients with cancer referred to outpatient physical therapy. Phys Ther. 2015;95(4):526–38.

American Thoracic Society. ATS statement – guidelines for the six-minute walk test. Am J Respir Crit Care. 2002;166(1):111–7.

Aydin N, Sardi A, Milovanov V, Nieroda C, Sittig M, Nunez M, Jimenez W, Gushchin V. Outcomes of cytoreductive surgery and hyperthermic intraperitoneal chemotherapy for peritoneal mesothelioma: experience of a peritoneal surface malignancy center. Am Surg. 2015;12(81):1253–9.

Bausewein C, Booth S, Gysels M, Higginson IJ. Non-pharmacological interventions for breathlessness in advanced stages of malignant and non-malignant disease. Cochrane Database Syst Rev. 2008;2:CD005623.

Bean JF, Leveille SG, Kiely DK, Bandinelli S, Guralnik JM, Ferrucci L. A comparison of leg power and leg strength within the InCHIANTI study: which influences mobility more? J Gerontol. 2003;58A(8):728–33.

Beebe-Dimmer JL, Fryzek JP, Yee CL, Dalvi TB, Garabrant DH, Schwartz AG, Gadgeel S. Mesothelioma in the United States: a surveillance, epidemiology, and end results (SEER) – Medicare investigation of treatment patterns and overall survival. Clin Epidemiol. 2016;8:743–50.

Beijersbergen CMI, Granacher U, Gäbler M, Devita P, Hortobágyi T. Kinematic mechanisms of how power training improves healthy old adults' gait velocity. Med Sci Sports Exerc. 2017;49(1):150–7.

Billé A, Krug LM, Woo KM, Rusch VW, Zauderer MG. Contemporary analysis of prognostic factors in patients with unresectable malignant pleural mesothelioma. J Thorac Oncol. 2015;11(2):249–55.

Bofetta P, Malvezzi M, Pira E, Negri E, La Vecchia C. International analysis of age-specific mortality rates from mesothelioma on the basis of the international classification of diseases, 10th revision. J Glob Oncol. Published online 11 Aug 2017;1–15.

Bohannon RW, Bubela D, Magasi S, McCreath H, Wang YC, Reuben D, Rymer WZ, Gershon R. Comparison of walking performance over the first 2 minutes and the full 6 minutes of six-minute walk test. BMC Res Notes. 2014;7:269.

Borg GAV. Psychological bases of perceived exertion. Med Sci Sports Exerc. 1982;14(5):377–81.

Chang NW, Lin KC, Lee SC, Chan JYH, Lee YH, Wang KY. Effects of an early postoperative walking exercise programme on health status in lung cancer patients recovering from lung lobectomy. J Clin Nurs. 2014;23:3391–402.

Cheville AL, Basford JR. Role of rehabilitation medicine and physical agents in the treatment of cancer-associated pain. J Clin Oncol. 2014;32(16):1691–702.

Cicutto L. Review: physical training increases cardiopulmonary fitness in asthma and does not decrease lung function. Evid Based Nurs. 2006;9:44.

Cleeland CS, Mendoza TR, Wang XS, Chou C, Harle MT, Morrissey M, Engstrom MC. Assessing symptom distress in cancer patients, the M.D. Anderson symptom inventory. Cancer. 2000;89(7):1634–46.

Cross NE, Glantz MJ. Neurologic complications of radiation therapy. Neurol Clin. 2003;21:249–77.

Damle SJ, Shetye JV, Mehta AA. Immediate effect of pursed-lip breathing while walking during six minute walk test on six minute walk distance in young individuals. Indian J Physiother Occup Therapy. 2016;10(1):56–61.

Dimeo FC. Effects of exercise on cancer-related fatigue. Cancer. 2001;92:1689–93.

Dimeo F, Schwartz S, Wesel N, Voigt A, Thiel E. Effects of an endurance and resistance exercise program on persistent cancer-related fatigue after treatment. Ann Oncol. 2008;19:495–1499.

Dropcho EJ. Neurotoxicity of radiation therapy. Neurol Clin. 2010;28:217–34.

Ellenbogen AL, Barak S, Akin EA. Peritoneal mesothelioma in a young woman: case report of radiopathologic findings and review of the literature. Med Res Innov. 2017;1(2):1–3.

Enright PL, Sherrill DL. Reference equations for the six-minute walk in healthy adults. Am J Respir Crit Care Med. 1998;158:1384–7.

Faig J, Howard S, Levine EA, Casselman G, Hessdorffer M, Ohar JA. Changing pattern in malignant mesothelioma survival. Transl Oncol. 2015;8(1):35–9.

Frontario SCN, Loveitt A, Goldenberg-Sandau A, Liu J, Roy D, Cohen LW. Primary peritoneal mesothelioma resulting in small bowel obstruction: a case report and review of literature. Am J Case Rep. 2015;16:496–500.

Gijbels D, Eijnde DO, Feys P. Comparison of the 2- and 6-minute walk test in multiple sclerosis. Mult Scler J. 2011;17(10):1269–72.

Gill TM, Allore H, Guo Z. The deleterious effects of bed rest among community-living older persons. J Gerontol. 2004;59A(7):755–61.

Horneber M, Fischer I, Dimeo F, Rüffer JU, Weis J. Cancer-related fatigue. Dtsch Arztebl Int. 2012;109(9):161–72.

https://www.apta.org/AboutPTs. Accessed 27 Oct 2017.

https://www.mdanderson.org/content/dam/mdanderson/documents/Departments-and-Divisions/Symptom-Research/MDASI_userguide.pdf. Accessed 29 Oct 2017.

Husain AN, Colby TV, Ordóñez NG, Allen TC, Attanoos RL, Beasley MB, Butnor KJ, Chirieac LR, Churg AM, Dacic S, Galateau-Sallé G, Gibbs A, Gown AM, Krausz T, Litsky LA, Marchevsky A, Nicholson AG, Roggli VL, Sharma AK, Travis WD, Walts AE, Wicks MR. Early online release – guidelines for pathologic diagnosis of malignant mesothelioma. Arch Pathol Lab Med. 2017; https://doi.org/10.5858/arpa.2017-0124-RA.

Jones LW, Peddle CJ, Eves ND, Haykowsky MJ, Courneya KS, Mackey JR, Joy AA, Kumar V, Winton TW, Reiman T. Effects of presurgical exercise training on cardiorespiratory fitness among patients undergoing thoracic surgery for malignant lung lesions. Cancer. 2007;110(3):590–8.

Jones D, Zhao F, Fisch MJ, Wagner LI, Patrick-Miller LJ, Cleeland CS, Mendoza TR. The validity and utility of the M.D. Anderson symptom inventory in patients with prostate cancer: evidence from the Symptom Outcomes and Practice Patterns (SOAPP) date from the Eastern Cooperative Oncology Group. Clin Genitourin Cancer. 2014;12(1):41–9.

Jones S, Man WDC, Gao W, Higginson IJ, Wilcock A, Maddocks M. Neuromuscular electric stimulation for muscle weakness in adults with advanced disease. Cochrane Database Syst Rev. 2016;10:1–64.

Kortebein P, Symons TB, Ferrando A, Paddon-Jones D, Ronsen O, Protas E, Conger S, Lombeida J, Wolfe R, Evans WJ. Functional impact of 10 days of bed rest in healthy older adults. J Gerontol. 2008;63A(10):1076–81.

Kumar SP, Jim A. Physical therapy in palliative care: from symptom control to quality of life. Indian J Palliat Care. 2010;16(3):138–46.

LaDou J, Castelman B, Frank A, Gochfeld M, Greenberg M, Huff J, Joshi TK, Landrigan PJ, Lemen R, Myers J, Soffritti M, Soskolne CL, Takahashi K, Teitelbaum D, Terracini B, Watterson A. Environ Health Perspect. 2010;118(7):897–901.

Lang-Lazdunski L, Billé A, Papa S, Marshall S, Lal R, Galeone C, Landau D, Steele J, Spicer J. Pleurectomy/decortication, hyperthermic pleural lavage with povidone-iodine, prophylactic radiotherapy, and systemic chemotherapy in patients with malignant pleural mesothelioma: a 10-year experience. J Thorac Cardiovasc Surg. 2015;149:558–66.

LeGrand SB. Dyspnea: the continuing challenge of palliative management. Curr Opin Oncol. 2002;14:394–8.

Li J, Guo NN, Jin HR, Wang P, Xu GG. Effects of exercise training on patients with lung cancer who underwent lung resection: a meta-analysis. World J Surg Oncol. 2017;15:158–65.

Marciniuk DD, Goodridge D, Hernandez P, Rocker G, Balter M, Bailey P, Ford G, Bourbeau J, O'Donnell DE, Maltais F, Mularski RA, Cave AJ, Mayers I, Kennedy V, Oliver TK, Brown C. Managing dyspnea in patients with advanced chronic obstructive pulmonary disease: a Canadian Thoracic Society clinical practice guideline. Can Respir J. 2011;18(2):69–78.

Marinaccio A, Binazzi A, Marzio DD, Scarselli A, Verardo M, Mirabelli D, Gennaro V, Mensi C, Merler E, Zotti RD, Mangone L, Chellini E, Pascucci C, Ascoli V, Menegozzo S, Cavone D, Cauzillo G, Nicita C, Melis M, Iavicoli S. Incidence of extrapleural malignant mesothelioma and asbestos exposure, from the Italian national register. Occup Environ Med. 2010;67:760–5.

Marsh AP, Miller ME, Rejeski WJ, Hutton SL, Kritchevsky SB. Lower extremity muscle function after strength or power training in older adults. J Aging Phys Act. 2009;17(4):416–43.

Marulli G, Rea F, Nicotra S, Favaretto AG, Perissinotto E, Chizzolini M, Vianello A, Braccioni F. Effect of induction chemotherapy on lung function and exercise capacity in patients affected by malignant pleural mesothelioma. Eur J Cardiothorac Surg. 2010;37(6):1464–9.

Mazurek JM, Syamlal G, Wood JM, Hendricks SA, Weston A. Malignant mesothelioma – Unites States, 1999–2015. Morb Mortal Wkly Rep. 2017;66(8):214–8.

Mendoza TR, Wang XS, Cleeland CS, Morrissey M, Johnson BA, Wendt JK, Huber SL. The rapid assessment of fatigue severity in cancer patients. Cancer. 1999;85:1186–96.

Mendoza TR, Wang XS, Lu C, Palos GR, Liao Z, Mobley GM, Kapoor S, Cleeland CS. Measuring the symptom burden of lung cancer: the validity and utility of the lung cancer module of the M.D. Anderson Symptom Inventory. Oncologist. 2011;16:217–27.

Minton SF, Radbruch I, Stone P. Identification of factors associated with fatigue in advanced cancer: a subset analysis of the European palliative care collaborative computerized symptom assessment data set. J Pain Symptom Manag. 2012;43:226–35.

Mujovic NA, Mujovic NE, Subotic D, Marinkovic M, Milovanovic A, Stojsic J, Zugic V, Grajic M, Nikolic D. Preoperative pulmonary in patients with non-small cell lung cancer and chronic obstructive pulmonary disease. Arch Med Sci. 2014;1:68–75.

Mustian KM, Alfano CM, Heckler C, Kleckner AS, Kleckner JR, Leach CR, Mohr D, Palesh OG, Peppone LJ, Piper BF, Scarpato J, Smith T, Sprod LK, Miller SM. JAMA Oncol. 2017;3(7):961–8.

Nagarajan K, Bennett A, Agostini P, Naidu B. Is preoperative physiotherapy/pulmonary rehabilitation beneficial in lung resection patients? Interact Cardiovasc Thorac Surg. 2011;13:300–2.

Narayanan V, Koshy C. Fatigue in cancer: a review of literature. Indian J Palliat Care. 2009;15:19–25.

Neragi-Miandoab S, Weiner S, Sugarbaker DJ. Incidence of atrial fibrillation after extrapleural pneumonectomy vs pleurectomy in patients with malignant pleural mesothelioma. Interact Cardiovasc Thorac Surg. 2008;7:1039–43.

O'Sullivan B, Levin W. Late radiation-related fibrosis: pathogenesis, manifestations, and current management. Semin Radiat Oncol. 2003;13:274–89.

Pamukoff DN, Haakonssen EC, Zaccaria JA, Madigan ML, Miller ME, Marsh AP. The effects of strength and power training on single-step balance recovery in older adults: a preliminary study. Clin Interv Aging. 2014;9:697–704.

Perry MC, Carville SF, Smith IC, Rutherford OM, Newham DJ. Strength, power output and symmetry of leg muscles: effect of age and history of falling. Eur J Appl Physiol. 2007;100(5):553–61.

Ray M, Kindler HL. Malignant pleural mesothelioma. An update on biomarkers and treatment. Chest. 2009;136:888–96.

Reid KF, Martin KI, Doros G, Clark DJ, Hau C, Patten C, Phillips EM, Frontera WR, Fielding RA. Comparative effects of light or heavy resistance power training for improving lower extremity power and physical performance in mobility-limited older adults. J Gerontol. 2015;70(3):374–80.

Rick, Metz T, Eberlein M, Schirren J, Bölükbas S. The six-minute-walk test in assessing respiratory function after tumor surgery on the lung: a cohort study. J Thorac Dis. 2014;6(5):421–8.

Sachs S, Weinberg RL. Pulmonary rehabilitation for dyspnea in the palliative-care setting. Curr Opin Support Palliat Care. 2009;3:112–9.

Salhi B, Haenebalcke C, Perez-Bogerd S, Nguyen MD, Ninane V, Malfait TLA, Vermaelen KY, Surmont VF, Van Maele G, Colman R, Derom E, van Meerbeeck JP. Rehabilitation in patients with radically treated respiratory cancer: a randomised controlled trial comparing two training modalities. Lung Cancer. 2015;89:167–74.

Salminen EK, Silvoniemi M, Syrjänen K, Kaasa S, Kloke M, Klepstad P. Opioids in pain management of mesothelioma and lung cancer patients. Acta Oncol. 2013;52:30–7.

Santiago-Palma J, Payne R. Palliative care and rehabilitation. Cancer. 2001;92(4):1049–52.

Schwartz RM, Watson A, Wolf A, Flores R, Taioli E. The impact of surgical approach on quality of life for pleural malignant mesothelioma. Ann Transl Med. 2017;5(11):230–7.

Shannon VR. Role of pulmonary rehabilitation in the management of patients with lung cancer. Curr Opin Pulm Med. 2010;16(4):334–9.

Stubblefield MD. Radiation fibrosis syndrome: neuromuscular and musculoskeletal complications in cancer survivors. PM&R. 2011;3:1041–54.

Syrett E, Taylor J. Non-pharmacological management of breathlessness: a collaborative nurse-physiotherapist approach. Int J Palliat Nurs. 2003;9:150–8.

Tanaka T, Morishita S, Hashimoto M, Itani Y, Mabuchi S, Kodama N, Hasegawa S, Domen K. Physical function and health-related quality of life in patients undergoing surgical treatment for malignant pleural mesothelioma. Support Care Cancer. 2017;25(8):2569–75.

Tata MJ, Mink PJ, Lau E, Sceurman BK, Foster ED. US mesothelioma patterns 1973–2002: indicators and insights into background rates. Eur J Cancer Prev. 2008;17:525–34.

Tiep B, Sun V, Koczywas M, Kim J, Raz D, Hurria A, Hayter J. Pulmonary rehabilitation and palliative care of the lung cancer patient. J Hosp Palliat Nurs. 2015;17(5):462–8.

Wang XS, Cleeland CS, Mendoza TR, Yun YH, Yang Y, Okuyama T, Johnson VE. Impact of cultural and linguistic factors on symptom reporting by patients with cancer. J Natl Cancer Inst. 2010;102:732–8.

Wang XS, Zhao F, Fisch MJ, O'Mara AM, Cella D, Mendoza TR, Cleeland CS. Prevalence and characteristics of moderate to severe fatigue. Cancer. 2014;120:425–32.

Yanez B, Pearman T, Lis CG, Beaumont JL, Cella D. The FACT-G7: a rapid version of the functional assessment of cancer therapy general (FACT-G) for monitoring symptoms and concerns in oncology practice and research. Ann Oncol. 2013;24:1073–8.

Zalcman G, Mazieres J, Margery J, Greillier L, Audigier-Valette C, Moro-Sibilot D, Molinier O, Corre R, Monnet I, Gounant V, Rivière F, Janicot J, Gervais R, Locher C, Milleron B, Tran Q, Lebitasy MP, Morin F, Creveuil C, Parienti JJ, Scherpereel A, on behalf of French Cooperative Thoracic Intergroup. Bevacizumab for newly diagnosed pleural mesothelioma in the Mesothelioma Avastin Cisplatin Pemetrexed Study (MAPS): a randomised, controlled, openlabel, phase 3 trial. The Lancet. Published online, December 21, 2015.
Copyright information

© 2019 Springer Nature Switzerland AG
About this chapter
Cite this chapter
Hemingway, R.D. (2019). Mesothelioma and Physical Therapy. In: Hesdorffer, M., Bates-Pappas, G. (eds) Caring for Patients with Mesothelioma: Principles and Guidelines. Springer, Cham. https://doi.org/10.1007/978-3-319-96244-3_10
DOI: https://doi.org/10.1007/978-3-319-96244-3_10

Published:

Publisher Name: Springer, Cham

Print ISBN: 978-3-319-96243-6

Online ISBN: 978-3-319-96244-3

eBook Packages: MedicineMedicine (R0)