Abstract

With the advent of IoT-based technologies, communication of everyday objects with the Internet and with each other has become a reality which resulted in the creation of new research areas such as location-aware routing and location-based services. These concepts are also described as the ability to locate a mobile user geographically and offer services to the user based on their location. Besides, accurate positioning of network components in wireless networks is desirable for building intelligent networks, energy preserving routing, and providing improved network lifetime. In this study, we have conducted empirical studies on positioning of ZigBee-based sensor nodes. Results indicate that time of flight-based positioning provides better distance estimates than receiver signal strength-based positioning. Findings of this study can be used to develop more realistic data routing algorithms and improve node positioning. Tables 2.1 shows the list of abbreviations used in this chapter.
Keywords
Location-based service

ZigBee

Time of flight

Link quality

IoT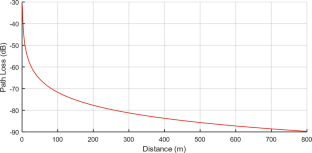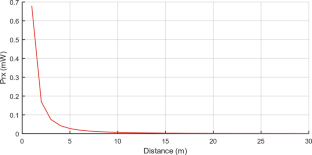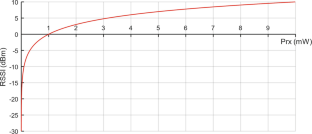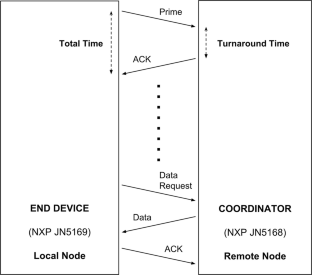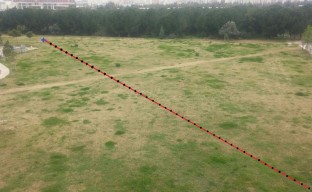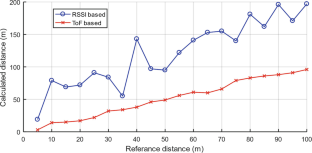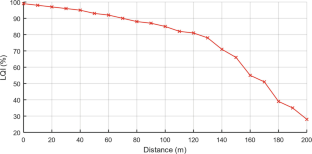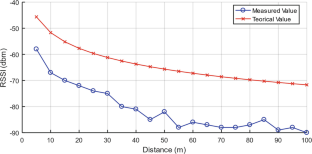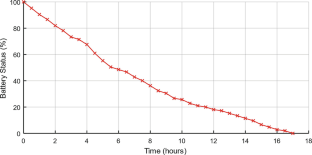 References
U. D. Ulusar, F. Al-Turjman, G. Celik, "An overview of Internet of things and wireless communications," in 2017 International Conference on Computer Science and Engineering (UBMK), 2017, pp. 506–509

Z. Chen, F. Xia, T. Huang, F. Bu, H. Wang, A localization method for the internet of things. J.~Supercomput. 63(3), 657–674 (2013)

F. Al-Turjman, QoS—aware data delivery framework for safety-inspired multimedia in integrated vehicular-IoT. Comput. Commun. 121, 33–43 (2018)

F. Al-Turjman, 5G-enabled devices and smart-spaces in social-IoT: an overview. Futur. Gener. Comput. Syst. (2017). https://doi.org/10.1016/j.future.2017.11.035

F. Al-Turjman, S. Alturjman, Context-sensitive access in industrial internet of things (IIoT) healthcare applications. IEEE Trans. Ind. Inform. PP(99), 1 (2018)

F.M. Al-Turjman, Information-centric sensor networks for cognitive IoT: an overview. Ann. Telecommun. 72(1–2), 3–18 (2017)

M.D. Bedford, G.A. Kennedy, Evaluation of ZigBee (IEEE 802.15.4) time-of-flight-based distance measurement for application in emergency underground navigation. IEEE Trans. Antennas Propag. 60(5), 2502–2510 (2012)

U. D. Ulusar, G. Celik, F. Al-Turjman, Wireless Communication Aspects in the Internet of Things: An Overview, in 2017 IEEE 42nd Conference on Local Computer Networks Workshops (LCN Workshops), 2017, pp. 165–169

C. Phillips, D. Sicker, D. Grunwald, A survey of wireless path loss prediction and coverage mapping methods. IEEE Commun. Surv. Tutor. 15(1), 255–270 (2013)

F. Al-Turjman, Optimized hexagon-based deployment for large-scale ubiquitous sensor networks. J. Netw. Syst. Manag. 26(2), 255–283 (2018)

Data Sheet: JN516x NXP-IEEE802.15.4 Wireless Microcontroller. NXP Laboratories UK, 2013

F. Al-Turjman, Cognitive-Node Architecture and a Deployment Strategy for the Future WSNs, Mob. Netw. Appl., May 2017, pp. 1–19
Acknowledgments

This work is supported by Tubitak project 115E198.
Copyright information

© 2019 Springer International Publishing AG, part of Springer Nature
About this chapter
Cite this chapter
Ulusar, U.D., Celik, G., Turk, E., Al-Turjman, F., Guvenc, H. (2019). Practical Performability Assessment for ZigBee-Based Sensors in the IoT Era. In: Al-Turjman, F. (eds) Performability in Internet of Things. EAI/Springer Innovations in Communication and Computing. Springer, Cham. https://doi.org/10.1007/978-3-319-93557-7_2
DOI: https://doi.org/10.1007/978-3-319-93557-7_2

Published:

Publisher Name: Springer, Cham

Print ISBN: 978-3-319-93556-0

Online ISBN: 978-3-319-93557-7

eBook Packages: EngineeringEngineering (R0)