Abstract

Building applications which can form a longer term social bond with a user or engage with a group of users calls for knowledge of how longer conversations work. This paper describes preliminary explorations of the structure of long (c. one hour) multiparty casual conversations, focusing on a binary distinction between two types of interaction phases—chat and chunk. A collection of long form conversations which provide the data for our explorations is described. The main result is that chat and chunk segments show differences in the distribution of their duration.
Keywords
Multiparty conversation

Turntaking

Dialog systems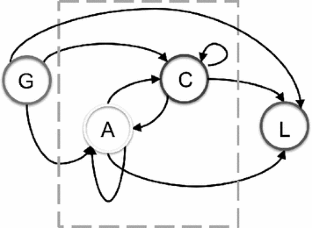 References
Bickmore T, Cassell J (2005) Social dialongue with embodied conversational agents. Adv Nat Multimodal Dialogue Syst, 23–54

Boersma P, Weenink D (2010) Praat: doing phonetics by computer [Computer program]. Version 5(1):44

Campbell N (2008) Multimodal processing of discourse information: the effect of synchrony. In: Second international symposium on universal communication, ISUC'08, pp 12–15

Cheepen C (1988) The predictability of informal conversation. Pinter London

Collins KJ, Traum D (2016) Towards a multi-dimensional taxonomy of stories in dialogue. In: Chair NCC, Choukri K, Declerck T, Goggi S, Grobelnik M, Maegaard B, Mariani J, Mazo H, Moreno A, Odijk J, Piperidis S (eds) Proceedings of the tenth international conference on language resources and evaluation (LREC 2016). European Language Resources Association (ELRA), Paris, France

Devillers L, Rosset S, Duplessis GD, Sehili MA, Béchade L, Delaborde A, Gossart C, Letard V, Yang F, Yemez Y, Türker BB, Sezgin M, Haddad KE, Dupont S, Luzzati D, Esteve Y, Gilmartin E, Campbell N (2015) Multimodal data collection of human-robot humorous interactions in the joker project. In: 2015 international conference on affective computing and intelligent interaction (ACII), pp 348–354

Eggins S, Slade D (2004) Analysing casual conversation. Equinox Publishing Ltd

Gilmartin E, Campbell N (2016) Capturing chat: annotation and tools for multiparty casual conversation. In: Proceedings of the tenth international conference on language resources and evaluation (LREC 2016)

Hennig S, Chellali R, Campbell N (2014) The D-ANS corpus: the Dublin-Autonomous Nervous System corpus of biosignal and multimodal recordings of conversational speech. Reykjavik, Iceland

Jakobson R (1960) Closing statement: linguistics and poetics. Style Lang 350:377

Oertel C, Cummins F, Edlund J, Wagner P, Campbell N (2010) D64: a corpus of richly recorded conversational interaction. J Multimodal User Interfac, 1–10 (2010)

Ruhlemann C, Gries S (2015) Turn order and turn distribution in multi-party storytelling. J Pragmat 87

Schegloff E, Sacks H (1973) Opening up closings. Semiotica 8(4):289–327

Schneider KP (1988) Small talk: analysing phatic discourse, vol 1. Hitzeroth Marburg

Schulman D, Bickmore T (2010) Modeling behavioral manifestations of coordination and rapport over multiple conversations. In: Intelligent virtual agents, pp 132–138

Thornbury S, Slade D (2006) Conversation: from description to pedagogy. Cambridge University Press

Ventola E (1979) The structure of casual conversation in English. J Pragmat 3(3):267–298

Wilson J (1989) On the boundaries of conversation, vol 10. Pergamon

Wittenburg P, Brugman H, Russel A, Klassmann A, Sloetjes H (2006) Elan: a professional framework for multimodality research. In: Proceedings of LREC, vol 2006

Yu Z, Xu Z, Black AW, Rudnicky A (2016) Strategy and policy learning for non-task-oriented conversational systems. In: Proceedings of the 17th annual meeting of the special interest group on discourse and dialogue
Acknowledgements

This work is supported by the European Coordinated Research on Long-term Challenges in Information and Communication Sciences and Technologies ERA-NET (CHISTERA) JOKER project, JOKe and Empathy of a Robot/ECA: Towards social and affective relations with a robot, and by the Speech Communication Lab, Trinity College Dublin.
Copyright information

© 2019 Springer International Publishing AG, part of Springer Nature
About this chapter
Cite this chapter
Gilmartin, E., Cowan, B.R., Vogel, C., Campbell, N. (2019). Chunks in Multiparty Conversation—Building Blocks for Extended Social Talk. In: Eskenazi, M., Devillers, L., Mariani, J. (eds) Advanced Social Interaction with Agents . Lecture Notes in Electrical Engineering, vol 510. Springer, Cham. https://doi.org/10.1007/978-3-319-92108-2_4
DOI: https://doi.org/10.1007/978-3-319-92108-2_4

Published:

Publisher Name: Springer, Cham

Print ISBN: 978-3-319-92107-5

Online ISBN: 978-3-319-92108-2

eBook Packages: EngineeringEngineering (R0)