Abstract

The research project starts from a survey of the hypogean sites, on the Ionian and Tyrrhenian coasts of the Province of Reggio Calabria, where traces of "Italian-Greek" monks can be found and which have contributed to the realization of a Cultural Landscape since the times of the first immigrations.

Monks deeply influenced the culture of the places in which they settled due to their knowledge. They devoted themselves to manual work and working in the fields, teaching local populations the new agronomic techniques imported from the East.

Consequently, in the vicinity of the monasteries, urban agglomerations were created, which reflected specific techniques of sustainable land-use, which took into account the characteristics and limits of the natural environment they were established in, and a specific spiritual relation to nature. The methodology used for the historical survey, starting from the bibliographic research, also focuses on research in the area through exploration on the territory and comparing the hypogeal and epigeal sites present in the provincial territory.
Keywords
Cultural landscape

Greek monasticism

Rocky settlements
This is the result of the joint work of the authors. Although scientific responsibility is equally attributable, the abstract and Sects. 1, 2 and 2.1 were written by Daniele Campolo; Sect. 2.2, were written by Tiziana Meduri; Sects. 2.3 and 3 were written by Immacolata Lorè.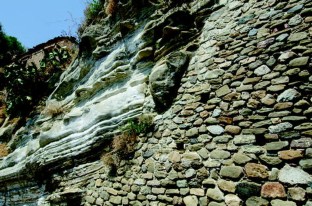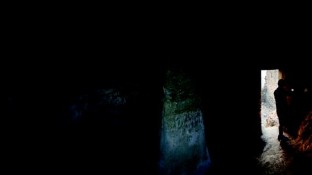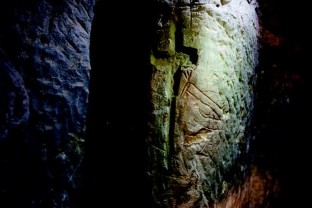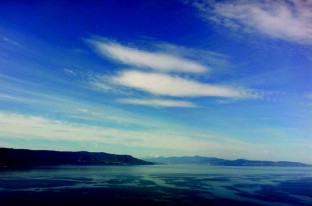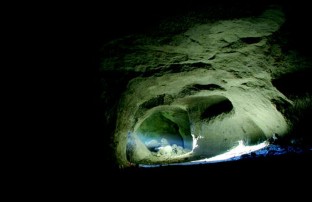 References
U.N.E.S.C.O.: Operational Guidelines for the Implementation of the World Heritage Convention, p. 19 (2017)

Campolo, D.: M.C. Escher and the Calabrian cultural landscape of linguistic Greek minorities. In: Advanced Engineering Forum, vol. 11, pp. 458–463. Trans Tech Publications, Switzerland (2014)

Marinelli, E.: Il monachesimo bizantino in Calabria. In: Rogerius, Bollettino dell'Istituto della Biblioteca Calabrese, periodico di Cultura e bibliografia, Soriano Calabro, anno IV, n. 2°, pp. 55–61, Luglio-Dicembre 2001

Martorano, F.: La rupe come risorsa. Esempi di insediamenti nella Calabria ionica meridionale. In: Insediamenti rupestri di età medievale: abitazioni e strutture produttive. Italia centrale e Meridionale, a c. di De Minicis, E., I, pp. 217–228 (2008)

Tiné, V.: La grotta Petrosa di Palmi: i livelli dell'età del bronzo. In: AA.VV.: Palmi, un territorio riscoperto, Rubbettino Editore (2001)

Il Paesaggio Culturale dei Monasteri Benedettini. http://www.treccani.it/monasteri_benedettini/. Accessed 08 June 2017

Campolo, D., Bombino, G., Meduri, T.: Cultural landscape and cultural routes: infrastructure role and indigenous knowledge for a sustainable development of inland areas. In: 2nd International Symposium New Metropolitan Perspectives, Reggio Calabria, Procedia - Social and Behavioral Sciences, vol. 223, pp. 576–582 (2016)

Menestò, E. (a cura di): Le aree rupestri dell'Italia centro-meridionale nell'ambito delle civiltà italiche: conoscenza, salvaguardia, tutela. In: Atti del IV Convegno internazionale sulla civiltà rupestre, Savelletri di Fasano (BR) (2009)

Calabrò, F., Della Spina, L.: The cultural and environmental resources for sustainable development of rural areas in economically disadvantaged contexts. Economic-appraisals issues of a model of management for the valorization of public assets. Adv. Mater. Res. 869–870, 43–48 (2014). https://doi.org/10.4028/www.scientific.net/AMR.869-870.43

Della Spina, L.: The integrated evaluation as a driving tool for cultural-heritage enhancement strategies. In: Bisello, A., Vettorato, D., Laconte, P., Costa S. (eds.) Smart and Sustainable Planning for Cities and Regions. SSPCR 2017. Green Energy And Technology. Springer, Cham (2018). https://doi.org/10.1007/978-3-319-75774-2_40. ISSN 1865-3537

Della Spina, L.: Integrated evaluation and multi-methodological approaches for the enhancement of the cultural landscape. In: Gervasi, O. et al. (eds.) Computational Science and Its Applications - ICCSA 2017. LNCS, vol. 10404. Springer, Cham (2017). https://doi.org/10.1007/978-3-319-62392-4_35

Della Spina, L., Lorè, I., Scrivo, R., Viglianisi, A.: An integrated assessment approach as a decision support system for urban planning and urban regeneration policies. Buildings 7, 85 (2017). https://doi.org/10.3390/buildings7040085
Copyright information

© 2019 Springer International Publishing AG, part of Springer Nature
About this paper
Cite this paper
Campolo, D., Meduri, T., Lorè, I. (2019). The Cultural Landscape of the Rocky Settlements of Calabrian Greek Monk. In: Calabrò, F., Della Spina, L., Bevilacqua, C. (eds) New Metropolitan Perspectives. ISHT 2018. Smart Innovation, Systems and Technologies, vol 101. Springer, Cham. https://doi.org/10.1007/978-3-319-92102-0_36
DOI: https://doi.org/10.1007/978-3-319-92102-0_36

Published:

Publisher Name: Springer, Cham

Print ISBN: 978-3-319-92101-3

Online ISBN: 978-3-319-92102-0