Abstract

We are in the middle of a technological upheaval that will transform the way society is organized. We must make the right decisions now.
Enlightenment is man's emergence from his self-imposed immaturity. Immaturity is the inability to use one's understanding without guidance from another.

—Immanuel Kant, "What is Enlightenment?" (1784)
Keywords
Intelligent Beings

Automatic Control Strategy

Cybernetic Loop

Applicable Data Protection Law

Collective Intelligence
These keywords were added by machine and not by the authors. This process is experimental and the keywords may be updated as the learning algorithm improves.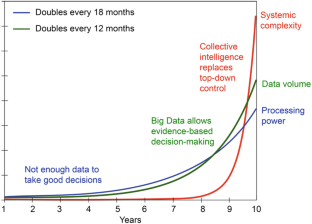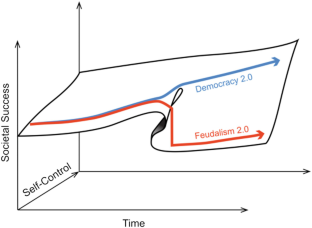 Further Reading
ACLU: Orwellian Citizen Score, China's credit score system, is a warning for Americans, http://www.computerworld.com/article/2990203/security/aclu-orwellian-citizen-score-chinas-credit-score-system-is-a-warning-for-americans.html

Big data, meet Big Brother: China invents the digital totalitarian state. The worrying implications of its social-credit project. The Economist (December 17, 2016)

Frey, B.S., Gallus, J.: Beneficial and exploitative nudges. In: Economic analysis of law in European legal scholarship. Springer, Heidelberg (2015)

Gigerenzer, G.: On the supposed evidence for libertarian paternalism. Review of Philosophy and Psychology. 6(3), S. 361–S. 383 (2015)

Grassegger, H., Krogerus, M: Ich habe nur gezeigt, dass es die Bombe gibt [I have only shown the bomb exists]. Das Magazin (3. Dezember 2016). https://www.dasmagazin.ch/2016/12/03/ich-habe-nur-gezeigt-dass-es-die-bombe-gibt/

Hafen, E., Kossmann, D., Brand, A.: Health data cooperatives—citizen empowerment. Methods of Information in Medicine. 53(2), S. 82–S. 86 (2014)

Harris, S.: The Social Laboratory, Foreign Policy (29 July 2014). http://foreignpolicy.com/2014/07/29/the-social-laboratory/

Helbing, D.: The automation of society is next: How to survive the digital revolution. CreateSpace, 2015

Helbing, D.: Thinking ahead—Essays on big data, digital revolution, and participatory market society. Springer, Cham (2015)

Helbing, D., Pournaras, E.: Build digital democracy. Nature. 527, S. 33–S. 34 (2015)

van den Hoven, J., Vermaas, P.E., van den Poel, I.: Handbook of ethics, values and technological design. Springer, Dordrecht (2015)

Volodymyr, M., Kavukcuoglu, K., Silver, D., et al.: Human-level control through deep reinforcement learning. Nature. 518, S. 529–S. 533 (2015)

Tong, V.J.C.: Predicting how people think and behave, International Innovation, http://www.internationalinnovation.com/predicting-how-people-think-and-behave/

Zicari, R., Zwitter, A.: Data for humanity: An open letter. Frankfurt Big Data Lab, 13.07.2015. Zwitter, A.: Big Data Ethics. In: Big Data & Society 1(2), 2014
Copyright information

© 2019 Springer International Publishing AG, part of Springer Nature
About this chapter
Cite this chapter
Helbing, D. et al. (2019). Will Democracy Survive Big Data and Artificial Intelligence?. In: Helbing, D. (eds) Towards Digital Enlightenment. Springer, Cham. https://doi.org/10.1007/978-3-319-90869-4_7
DOI: https://doi.org/10.1007/978-3-319-90869-4_7

Published:

Publisher Name: Springer, Cham

Print ISBN: 978-3-319-90868-7

Online ISBN: 978-3-319-90869-4

eBook Packages: Social SciencesSocial Sciences (R0)