Abstract

Modern civilization's most distinct characteristics are due to science and science-based technology. In this Chapter, we exemplify these characteristics focusing on the prevalent impact of science and science-based technology on man, society, the environment and climate change, and on the fundamental role of energy in both science and society.
Keywords
Modern Civilization

Science-based Technology

European Academies Science Advisory Council (EASAC)

Synthetic Biology

Civilization Sustainability
These keywords were added by machine and not by the authors. This process is experimental and the keywords may be updated as the learning algorithm improves.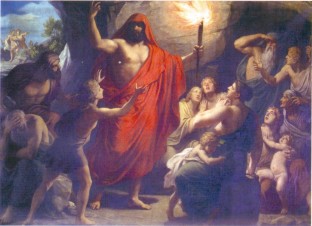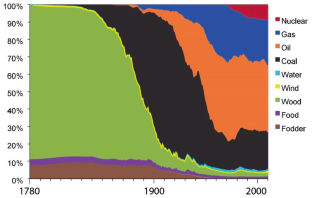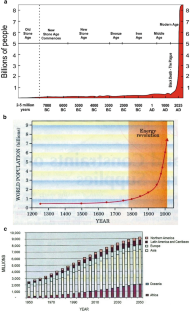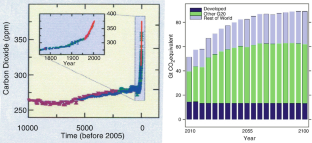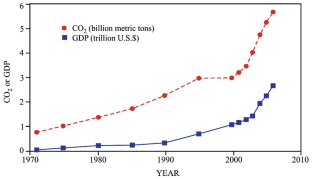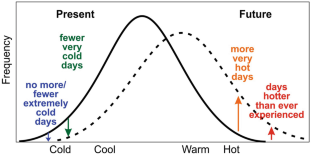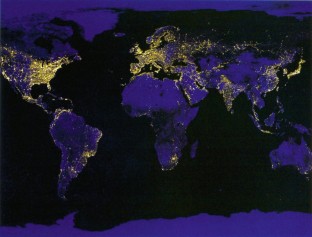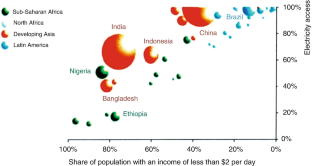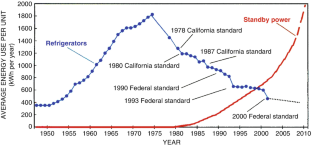 Notes
1.

Loucas G. Christophorou, Science-Based Technology and Society, keynote lecture, Proceedings of the International Conference "Technology + Society = ? Future", Momir Durović (Ed.), Podgorica 2016, pp. 27–38.

2.

It is conjectured (Reference 3, pp. 152–157) that cancer fundamentally involves mutations in four or more genes, and that the fact that it takes a sequence of four or more defective genes to cause cancer probably explains why it often kills years after an original incident (e.g., radiation exposure).

3.

Michio Kaku, Physics of the Future, Anchor Books, New York 2011.

4.

Nicolas Wade, The New York Times, March 19, 2015.

5.

European Academies Science Advisory Council (EASAC), Synthetic Biology: An Introduction, January 2011.

6.

R. Breitling, E. Takano and T. S. Gardner, Science 347, 9 January 2015, Editorial, p. 107.

7.

M. K. Cho and D. A. Relman, Science 329, 2 July 2010, pp. 38–39.

8.

There is an extensive bibliography on these issues (for example, in Science, Nature, Proceedings of the US National Academy of Sciences). See, also, D. Sprinzak and M. B. Elowitz, Nature 438, 24 November 2005, pp. 443–448; Molecular Systems Biology, 2007 EMBO and Nature Publishing Group, Editorial, Synthetic Biology: Promises and Challenges, pp. 1–5; M. Schmidt, A. Kelle, A. Ganguli-Mitra and H. de Vriend (Eds.), Synthetic Biology – The Technoscience and its Societal Consequences, Springer 2009; E. Parens, J. Johnson, and J. Moses, Ethical Issues in Synthetic Biology – An Overview of the Debates, Woodrow Wilson International Center for Scholars, June 2009; R. Kwok, Nature 463, 21 January 2010, pp. 288–290; M. Elowitz and W. A. Lin, Nature 468, 16 December 2010, pp. 889–890; B. Erickson, R. Singh and P. Winters, Science 333, 2 September 2011, pp. 1254–1256; N. Nandagopal and M. B. Elowitz, Science 333, 2 September 2011, pp.1244–1248; W. C. Ruder, T. Lu and J. J. Collins, Science 333, 2 September 2011, pp. 1248–1252; S. Joyce et al., Synthetic Biology, The National Academies Press, DC, 2013, ISBN: 978-0-309-22583-0; European Academies Science Advisory Council (EASAC), Realising European Potential in Synthetic Biology: Scientific Opportunities and Good Governance, December 2010, ISBN: 978-3-8047-2866-0; EASAC, Synthetic Biology: An Introduction, January 2011; Volker ter Meulen, Nature 509, 08 May 2014, p. 135.

9.

Nature-Editorial 518, 19 February 2015, p. 273.

10.

F. S. Collins, The Language of God, Free Press, New York 2006.

11.

H. Pearson, Genetics: What is a Gene? Nature 441, 25 May 2006, pp. 398–401.

12.

Uma Lele, Science 326, 26 March 2010, Editorial.

13.

Brian Heap and David Bennett (Eds.), Insights – Africa's Future… Can Biosciences Contribute?, Lavenham Press, UK 2013.

14.

EASAC policy report 21, Planting the Future: Opportunities and Challenges for Using Crop Genetic Improvement Technologies for Sustainable Agriculture, June 2013, ISBN: 978-3-8047-3181-3.

15.

Cynthia Kroet 12.06.2014 ENVIRONMENT.

16.

17.

H. C. J. Godfray et al., Science 327, 12 February 2010, pp. 812–817.

18.

Loucas G. Christophorou, Energy and Civilization, Academy of Athens, Athens 2011.

19.

Χρύσανθος Χρήστου, Ο Μύθος του Προμηθέα και ο Ζωγραφικός Διάκοσμος της Ακαδημίας Αθηνών, Ακαδημία Αθηνών, Αθήνα 2003 (ISBN: 960-404-018-9).

20.

Vaclav Smil, Energy in World History, Westview Press, Boulder, CO 1994.

21.

22.

Άπαντα Αριστοτέλους, Ηθικά Νικομάχεια, Εκδόσεις «Ωφελίμου Βιβλίου», Αθήνα 1979, Α, σελ. 425-442; Aristotle, Nicomachean Ethics,1098a, b.

23.

The concept of energy in its modern sense was introduced into science by Thomas Young in 1807.

24.

25.

Crosbie Smith, The Science of Energy – A Cultural History of Energy Physics in Victorian Britain, The University of Chicago Press, Chicago 1998, p. 8.

26.

Peter A. O'Connor and Culter J. Cleveland, US Energy Transitions 1780-2010, Energies 2014, 7, 7955-7993; doi: 10.3390/en7127955.

27.

28.

Paul B. Weisz, Physics Today, July 2004, pp. 47–52.

29.

Felipe Fernández-Armesto, Civilizations, Simon & Schuster, New York 2001, pp. 444–452.

30.

Department of Economic and Social Affairs, Population Division (ESA/P/WP.241), World Population Prospects – The 2015 Revision, Key Findings and Advance Tables, United Nations, New York 2015 (data as plotted by the US DOE).

31.

32.

P. Hall P, Cities in Civilization – Culture, Innovation, and Urban Order, Weidenfeld & Nicholson, London 1998.

33.

United Nations, World Urbanization Prospects: The 2003 Revision, New York, United Nations, 2004; David A. Leon, Cities, Urbanization and Health, International Journal of Epidemiology, 2008; 37, 4–8.

34.

Tertius Chandler, Four Thousand Years of Urban Growth: An Historical Census, St. David's University press, 1987.

35.

According to Bloom, Canning and Fink (see endnote 36), the proportion of a country's population living in urban areas is highly correlated with its level of income.

36.

D. E. Bloom, D. Canning, and G. Fink, Science 319, 8 February 2008, pp. 772–775.

37.

If this amount of annual total world energy consumption is expressed as a stack of barrels of oil, the height of this stack is more than 200 times larger than the distance between the Earth and the Moon (see endnotes 18,38).

38.

Λουκάς Γ. Χριστοφόρου, Ενέργεια και Πολιτισμός, Πρακτικά της Ακαδημίας Αθηνών, τ. 85 Α΄, Αθήνα 2010, σελ. 205-227. Loucas G. Christophorou, Energy and Civilization, Proceedings of the Academy of Athens, Vol. 85 A΄, Athens 2010, pp. 205–227.

39.

International Energy Agency (IEA), World Energy Outlook 2011.

40.

Heinz Kopetz, Nature 494, 07 February 2013, pp. 29–31.

41.

See, for instance,

Vaclav Smil, Ener

gy Myths and Realities: Bringing Science to the Energy Policy Debate, The AEI Press, Publisher for the American Enterprise Institute, Washington, DC 2010.

42.

ΙnterAcademy Council Report, Lighting the Way: Toward a Sustainable Energy Future, October 2007 (ISBN: 978-90-6984-531-9).

43.

44.

M. King Hubbert, Energy from Fossil Fuels (historical), Encyclopaedia of Earth; Science 109, 4 February 1949, pp. 103–109.

45.

Joseph A. Tainter, The Collapse of Complex Societies, Cambridge University Press, Cambridge 1988.

46.

Jared M. Diamond, Collapse: How Societies Choose to Fail or Succeed, Penguin Books, New York 2005.

47.

Figure 2.3 from Climate Change 2007: Synthesis Report. Contribution of Working Groups I, II, and III to the Fourth Assessment Report of the Intergovernmental Panel on Climate Change (R. K. Pachauri and A. Reisinger (Eds.). IPCC, Geneva, Switzerland, p. 38.

48.

International Energy Agency (IEA), Redrawing the Energy – Climate Map, World Energy Outlook Special Report, OECD/IEA, 2013.

49.

The relative Global Warming Potential (over a period of 100 years) of CO 2, CH 4, and N 2 O are, respectively, 1, 21 and 310 (see Reference 18, p. 76 and references cited therein); that is, one CH 4 molecule causes as much damage as about 21 molecules of CO 2, while one molecule of N 2 O causes as much damage as about 310 molecules of CO 2.

50.

MIT Joint Program on the Science and Policy of Global Change, 2012 Energy and Climate Outlook.

51.

Lennart Bengtsson, The Status of Climate Change Research, Energy 2050 (p.13), International Symposium on fossil-free energy options, Stockholm University, Stockholm, Sweden, October 19-20, 2009, organized by the Royal Swedish Academy of Sciences.

52.

European Academies Science Advisory Council (EASAC), Policy Report 22, Trends in Extreme Weather Events in Europe: Implications for National and European Union Adaptation Strategies, November 2013 (ISBN: 978-3-8047-3239-1).

53.

The Royal Society and the US National Academy of Sciences, Climate Change, Evidence & Causes, Publication, 2014.

54.

International Energy Agency (IEA), World Energy Outlook 2008.

55.

An inevitable by-product of the advanced activities of modern civilization is heat loss into the environment, that is, thermal pollution.

56.

Jianguo Liu and Jared Diamond, Science 319, 4 January 2008, pp. 37–38.

57.

World Economic Forum, Energy for Economic Growth – Energy Vision Update 2012.

58.

Zhang Guobao, Reference 57, p. 12.

59.

Eli Kintisch, Science 318, 26 October 2007, p. 547; Hao Xin and Richard Stone, Science 327, 9 March 2010, pp. 1440–1441.

60.

International Energy Agency (IEA), World Energy Outlook 2012.

61.

Thomas. L. Friedman, Hot, Flat, and Crowded, Farrar, Straus and Giroux, New York 2008.

62.

Jianguo Liu and Wu Yang, Science 337, 10 August 2012, pp. 649–650.

63.

Abundant supply of natural gas spurs greater use for electricity generation. In the USA by 2035 electricity generation using natural gas may surpass that using coal.

64.

Reference 65, pp. 316–320.

65.

Niall Ferguson, Civilization – The West and the Rest, The Penguin Press, New York 2011.

66.

International Energy Agency (IEA), World Energy Outlook 2010.

67.

68.

Science 339, 1 March 2013, pp. 1018–1019.

69.

70.

Ecosystems and Human Well-Being: Synthesis, Millennium Ecosystem Assessment, Island Press, Washington, DC 2005 (ISBN: 1-59726-040-1).

71.

Richard A. Kerr, Science 334, 25 November 2011, p.1040.

72.

See, for instance, IPCC 2007 and 2013; http://www.dnva.no/binfil/download.pdp?tid=58783.

73.

74.

Robert M. May, Stability and Complexity in Model Ecosystems, Princeton University Press, Princeton 2001.

75.

Jean-Claude Debeir, Jean-Paul Deléage and Daniel Hémery, In the Servitude of Power- Energy and Civilization through the Ages (translated by John Barzman), Zed Books, London1991.

76.

77.

International Energy Agency (IEA), United Nations Development Programme (UNDP), Energy Poverty: How to Make Modern Energy Access Universal? Organization for Economic Cooperation and Development, OECD/IEA, p.12, September 2010.

78.

Brian Heap, Towards Sustainable Production and Consumption, Proceedings of the Academy of Athens, Vol. 86 A΄, Athens 2011, pp. 129–137.

79.

80.

Λουκάς Γ. Χριστοφόρου, Βιώσιμη Ενέργεια, Πρακτικά της Ακαδημίας Αθηνών, Ακαδημία Αθηνών, τ. 83Α', 2008, σελ. 3–30; Loucas G. Christophorou, Sustainable Energy, Proceedings of the Academy of Athens, Vol. 83 A', 2008, pp. 3–30.

81.

Leon R. Glicksman, Physics Today, July 2008, p. 35.

82.

G. I. Meijer, Science 318, 16 April 2010, pp. 318–519.

83.

International Data Corporation, Document No. 221346 (2009); www.idc.com.

84.

Joint Research Center (JRC), Science for Water, JRC Thematic Report, JRC71148, Brussels 2012.

85.

The huge future urban influx will require energy efficient ways to purify drinking water. Even when there is water, it takes energy to pump it, to transport it to where it is consumed, and to treat it.

86.

Biotechnology could also produce plants for animal feed with modified composition that increase the efficiency of meat production and lower methane emissions.

87.

C. Juma, Nature 479, 24 November 2011, pp. 471–472.

88.

http://www.economist.com/node/21602757/print; The Economist, Digital Disruption on the Farm, May 24, 2014. Monsanto, the world's largest hybrid-seed producer, has a library of hundreds of thousands of seeds and terabytes of data on their yields.

89.

In Europe there is mistrust in the policies of public authorities and firms involved in the commercialization of GMOs and opposition to GM food because it is perceived as an invasion that is uncontrollable, involuntary and a threat to its culture. While in this debate there seems to be a lack of appreciation of the fact that absolute safety is not achievable on virtually anything, risk should be minimized; furthermore, the concern is a function of the nature of the risk involved. Risks directly relating to human health and potential long-range effects are primal.

90.

In 2010 "a Eurobarometer survey" (see "Science and Technology", Eurobarometer Special Survey, No. 340, Brussels: European Commission, June 2010, p. 19) indicated that 50% of the Europeans agree with the statement "Europeans feel most strongly that scientists cannot be trusted to tell the truth about controversial scientific and technological issues", while only 16% answered that they disagree with it.

91.

Statement of EFSA (European Food Safety Authority), EFSA Journal 2012; 10 (11): 2986.

92.

Qiang Wang, Nature 519, 5 March 2015, p.17.

93.

The Royal Society, Sustainable Biofuels: Prospects and Challenges, January 2008 (ISBN: 978 0 85403 662 2). See also The Royal Society, Genetically Modified Plants for Food Use and Human Health – an Update, Policy document 4/02, February 2002 (ISBN: 0-85403-576-1).

94.

Worldwide-agricultural-model-estimates of greenhouse gas emissions from land-use change for biofuel production, has found (see endnote 95) that "corn-based ethanol, instead of producing a 20% savings, nearly doubles greenhouse gas emissions over 30 years", raising questions about large biofuel mandates.

95.

T. Searchinger et al., Science 319, 29 February 2008, pp. 1238–1240.
Copyright information

© 2018 Springer International Publishing AG, part of Springer Nature
About this chapter
Cite this chapter
Christophorou, L.G. (2018). Distinct Characteristics of Modern Civilization. In: Emerging Dynamics: Science, Energy, Society and Values. Springer, Cham. https://doi.org/10.1007/978-3-319-90713-0_2