Abstract

Several initiatives have been put forward worldwide to tackle food waste at consumer level. Yet, up until now, a comprehensive analysis and a categorization of the most relevant ones have not been proposed. In this chapter we will seek to fill this literature gap, providing a cluster analysis of the main food waste initiatives. The purposes of this analysis have been: (i) to identify the main initiatives implemented at international level against food waste at consumption level; (ii) to create homogenous groups of similar initiatives through a cluster analysis; (iii) to highlight the differences and similarities of the initiatives across the different countries. Moreover, a brief excursus on how some big food corporations are dealing with food waste and how food sharing models can be important in reducing the phenomenon has been presented.
Keywords
Food waste

Food waste initiatives

Cluster analysis

Food waste reuse

Food waste redistribution

Food sharing models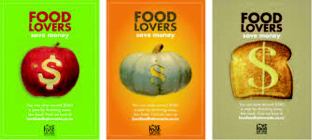 Notes
1.

2.

The Food Loss and Waste Protocol (FLW Protocol 2013) is a multi-stakeholder partnership, launched in 2013, which has developed the global Food Loss and Waste Accounting and Reporting Standard (or FLW Standard) for measuring food and/or associated inedible parts removed from the food supply chain. The main goal of the initiative is to implement an internationally accepted FLW accounting and reporting standard and tools, and to spread information about the food waste issue around the world, in order to make countries motivated to become more responsible and waste less.

3.

4.

5.

6.

7.

8.

9.

10.

11.
References
Corbo, C., Fraticelli, F. (2015). The use of web-based technology as an emerging option for food waste reduction. In Envisioning a future without food waste and food poverty: Societal challenges. Wageningen Academic Publisher.

FLW. (2013). Food loss and waste accounting and reporting standard. Food Loss and Waste Protocol.

Gentilini, U. (2013). Banking on Food. Examining the scale, features and implications of food banks in high-income countries. Brighton: Institute of Development Studies.

Holweg, C., & Lienbacher, E. (2011). Social marketing innovation: New thinking in retailing. Journal of Nonprofit and Public Sector Marketing, 23(4), 307–326.

Michelini, L., Principato, L., & Iasevoli, G. (2018). Understanding food sharing models to tackle sustainability challenges. Ecological Economics, 145, 205–217.

Nesta. (2014). Making sense of the UK collaborative economy, https://www.nesta.org.uk/sites/default/files/making_sense_of_the_uk_collaborative_economy_14.pdf.

Tillman, K. (2013). How many internet connections are in the world? Right. Now. Cisco Blogs, http://blogs.cisco.com/news/cisco-connections-counter/.
Copyright information

© 2018 The Author(s), under exclusive licence to Springer International Publishing AG, part of Springer Nature
About this chapter
Cite this chapter
Principato, L. (2018). Food Waste Initiatives at Consumption Level: A Categorization. In: Food Waste at Consumer Level. SpringerBriefs in Environmental Science. Springer, Cham. https://doi.org/10.1007/978-3-319-78887-6_4
DOI: https://doi.org/10.1007/978-3-319-78887-6_4

Published:

Publisher Name: Springer, Cham

Print ISBN: 978-3-319-78886-9

Online ISBN: 978-3-319-78887-6