Abstract

The early stages of portland cement hydration directly affect the physical properties of cement. Therefore, it is necessary to research the hydration process in the early stages of portland cement. Owning to the cement hydration process includes a large number of chemical and physical changes, researching the cement hydration process faces many difficulties. In this paper, early-age hydration kinetic equation is reverse extracted from cement hydration heat data using gene expression programming (GEP) with similarity weight tournament (SWT) selection operator. The method clever use the cement hydration heat data and the powerful performance of genetic expression programming. In addition, the effectiveness of the proposed method is improved using SWT selection operator. The result shows that the performance of GEP method with SWT selection operator is better than traditional GEP.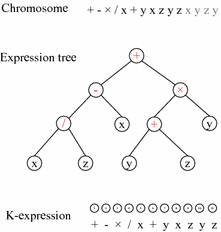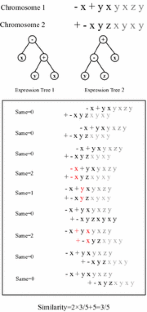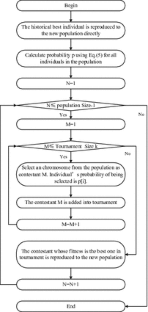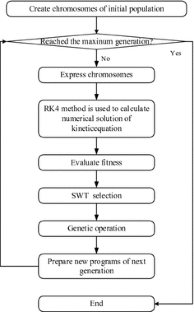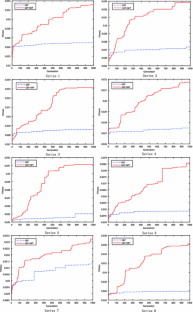 References
Bullard, J.W., Jennings, H.M., Livingston, R.A., Nonat, A., Scherer, G.W., Schweitzer, J.S., Scrivener, K.L., Thomas, J.J.: Mechanisms of cement hydration. Cem. Concr. Res. 41(12), 1208–1223 (2011)

Krstulović, R., Dabić, P.: A conceptual model of the cement hydration process. Cem. Concr. Res. 30(5), 693–698 (2000)

Thomas, J.J., Biernacki, J.J., Bullard, J.W., Bishnoi, S., Dolado, J.S., Scherer, G.W., Luttge, A.: Modeling and simulation of cement hydration kinetics and microstructure development. Cem. Concr. Res. 41(12), 1257–1278 (2011)

Jennings, H.M., Johnson, S.K.: Simulation of microstructure development during the hydration of a cement compound. J. Am. Ceram. Soc. 69(11), 790–795 (1986)

Bullard, J.W.: Approximate rate constants for nonideal diffusion and their application in a stochastic model. J. Phys. Chem. A 111(11), 2084–2092 (2007)

Chen, C.L.P., Liu, Z.: Broad learning system: an effective and efficient incremental learning system without the need for deep architecture. IEEE Trans. Neural Netw. Learn. Syst. (2017). https://doi.org/10.1109/TNNLS.2017.2716952

Khare, K.C., Nitsure, S.P., Londhe, S.N.: Application of genetic programming for estimation of ocean wave heights. IEEE (2009)

Ferreira, C., Gepsoft, U.: What is gene expression programming (2008)

Wang, L., Yang, B., Chen, Y., Zhang, X., Orchard, J.: Improving neural-network classifiers using nearest neighbor partitioning. IEEE Trans. Neural Netw. Learn. Syst. 28(10), 2255–2267 (2017)

Kennedy, J., Eberhart, R.: Particle swarm optimization. In: Proceedings of the IEEE International Conference on Neural Networks, 1995, vol. 4, pp. 1942–1948 (2002)

Wang, L., Yang, B., Orchard, J.: Particle swarm optimization using dynamic tournament topology. Appl. Soft Comput. 48, 584–596 (2016)

Li, T., Rogovchenko, Y.V.: Oscillation of second-order neutral differential equations. Math. Nachr. 288, 1150–1162 (2015)

Wang, L., Yang, B., Zhao, X., Chen, Y., Chang, J.: Reverse extraction of early-age hydration kinetic equation from observed data of portland cement. Sci. China Technol. Sci. 40(5), 582–595 (2010)
Acknowledgment

This work was supported by National Natural Science Foundation of China under Grant No. 61573166, No. 61572230, No. 81671785, No. 61373054, No. 61472164, No. 61472163, No. 61672262, No. 61640218. Shandong Provincial Natural Science Foundation, China, under Grant ZR2015JL025, ZR2014JL042. Science and technology project of Shandong Province under Grant No. 2015GGX101025. Project of Shandong Province Higher Educational Science and Technology Program under Grant no. J16LN07. Shandong Provincial Key R&D Program under Grant No. 2016ZDJS01A12, No. 2016GGX101001.
Copyright information

© 2018 Springer International Publishing AG
About this paper
Cite this paper
Zhi, M. et al. (2018). Reverse Extraction of Early-Age Hydration Kinetic Equation of Portland Cement Using Gene Expression Programming with Similarity Weight Tournament Selection. In: Abraham, A., Haqiq, A., Muda, A., Gandhi, N. (eds) Innovations in Bio-Inspired Computing and Applications. IBICA 2017. Advances in Intelligent Systems and Computing, vol 735. Springer, Cham. https://doi.org/10.1007/978-3-319-76354-5_13
DOI: https://doi.org/10.1007/978-3-319-76354-5_13

Published:

Publisher Name: Springer, Cham

Print ISBN: 978-3-319-76353-8

Online ISBN: 978-3-319-76354-5

eBook Packages: EngineeringEngineering (R0)