Abstract

This paper sets out some reflections on the ways in which museums can approach climate change engagement, based on recent experiences of the re-design of a permanent natural history gallery and a climate change focused exhibition at the Manchester Museum, part of the University of Manchester (Manchester, UK). It emphasises the importance of engaging with people in affective and behavioural (personal action) terms, rather than focussing solely on climate change information. It also emphasises the importance of providing people with opportunities to express their ideas, values and concerns, promoting critical thinking, civic discourse and climate change action. Through providing such opportunities, museums could provide more effective service to society, supporting and enabling positive action directed towards climate change mitigation and adaptation.
Keywords
Climate change

Museums

Public engagement

Activist practice

Civic institutions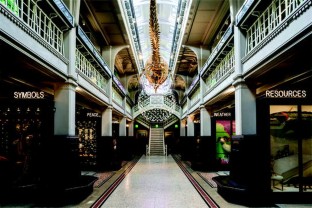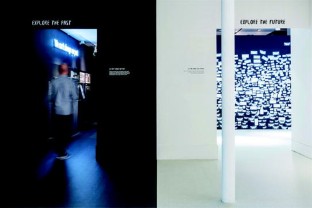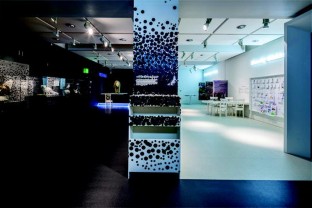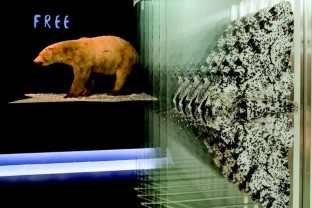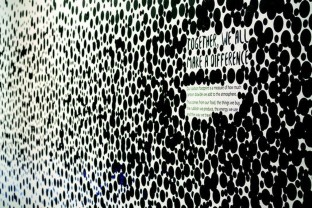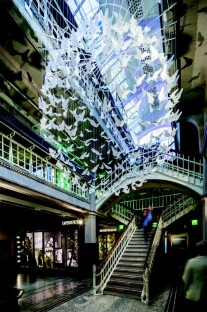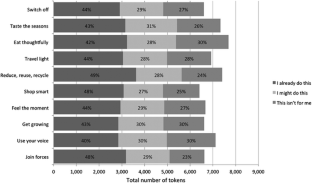 References
Aked J, Thompson S (2011) Five ways to wellbeing: new applications, new ways of thinking. New Economics Foundation, London

Allan S (2002) Media, risk and science. Open University Press, Buckingham, Philadelphia

Bakaki Z, Bernauer T (2017) Do global climate summits influence public awareness and policy preferences concerning climate change? Environ Polit 26(1):1–26

Blackmore E, Underhill R, McQuilkin J, Leach R (2013a) The common cause for nature values and frames in conservation. Public Interest Research Centre, Machynlleth, Wales

Blackmore E, Underhill R, McQuilkin J, Leach R, Jones T (2013b) Common cause for nature: a practical guide to values and frames in conservation. Public Interest Research Centre, Machynlleth, Wales

Boykoff MT, Boykoff JM (2004) Balance as bias: global warming and the US prestige press. Glob Environ Change Part A 14(2):125–136

Boykoff MT, Rajan SR (2007) Signals and noise. Mass-media coverage of climate change in the USA and the UK. Sci Soc 8(3):207–211

Boykoff MT, Roberts JT (2007) Media coverage of climate change: current trends, strengths, weaknesses. Hum Dev Rep 2008:3

Britain Thinks (2013) Public perceptions of—and purposes of museums in society. http://www.museumsassociation.org/download?id=954916. Accessed 25 Jan 2017

Cameron F, Deslandes A (2011) Museums and science centres as sites for deliberative democracy. Mus Soc 9(2):136–153

Carvalho A, Burgess J (2005) Cultural circuits of climate change in U.K. broadsheet newspapers, 1985–2003. Risk Anal 25(6):1457–1469

Cotter H (2009) Why university museums matter. New York Times 19 Feb

Cvetkovich G, Siegrist M, Murray R, Tragesser S (2002) New information and social trust: asymmetry and perseverance of attributions about hazard managers. Risk Anal 22:359–367

Davis P (1996) Museums and the natural environment: the role of natural history museums in biological conservation. Leicester University Press, Leicester

Evans M (2015) Artwash: big oil and the arts. Pluto Press, London

Friedman AJ (2013) Reflections on communicating science through art. Curator 56:3–10

Futerra (2010) Branding biodiversity: the new nature message. Futerra, London. http://www.futerra.co.uk/downloads/Branding_Biodiversity.pdf. Accessed 25 Jan 2017

Grundmann R (2016) Climate change as a wicked social problem. Nat Geosci 9:562–563

Hajer M (1995) The politics of environmental discourse: ecological modernization and the policy process. Oxford University Press, Oxford

Janes RR (2009) Museums in a troubled world: renewal, irrelevance, or collapse?. Routledge, London

Janes RR (2016) Museums without borders: selected writings of Robert R. Janes. Routledge, London

Kellert SR (1996) The value of life: biological diversity and human society. Island Press, Washington, D.C.

Kellert SR (2012) Birthright: people and nature in the modern world. Yale University Press, New Haven/London

Kellert SR, Wilson EO (eds) (1993) The biophilia hypothesis. Island Press, Washington, D.C.

Lee TM, Markowitz EM, Howe PD, Ko C-Y, Leiserowitz AA (2015) Predictors of public climate change awareness and risk perception around the world. Nat Clim Change 5:1014–1020

Lorenzoni I, Jones M, Turnpenny J (2006) Climate change, human genetics and post-normality in the UK. Futures 39:65–82

Lorenzoni I, Nicholson-Cole S, Whitmarsh L (2007) Barriers perceived to engaging with climate change among the UK public and their policy implications. Glob Environ Change 17(3–4):445–459

Marshall G (2014) Don't even think about it: why our brains are wired to ignore climate change. Bloomsbury, London

Martyniak K (2014) Mass media coverage of climate change—towards public engagement. https://climate-exchange.org/2014/06/17/mass-media-coverage-of-climate-change-towards-public-engagement/. Accessed 25 Jan 2017

McGhie HA (2012) Living worlds at the Manchester museum. In: Jandl SS, Gold MS (eds) A handbook for academic museums: exhibitions and education. Museums Etc, London, pp 222–253

McGhie HA (in press) Promoting people's connection with nature through natural history displays. In: Scheersoi A, Tunnicliffe SD (eds) Natural history dioramas—traditional exhibits for current/actual educational themes. Springer, Berlin

Metag J, Schäffer MS, Füchslin T, Barsuhn T, Kleinen-von Königslöw K (2016) Perceptions of climate change imagery: evoked salience and self-efficacy in Germany, Switzerland and Austria. Sci Commun 38(2):197–227

Moser SC (2010) Communicating climate change: history, challenges, process and future directions. WIREs Clim Change 1:31–53. https://doi.org/10.1002/wcc.11

Moser SC (2016) Reflections on climate change communication research and practice in the second decade of the 21st century: what more is there to say? WIREs Clim Change 7:345–369. https://doi.org/10.1002/wcc.403

Moser SC, Dilling L (2011) Communicating climate change: closing the science-action gap. In: Dryzek JS, Norgaard RB, Schlosberg D (eds) The Oxford handbook of climate change and society. Oxford University Press, Oxford, pp 161–174

O'Neill S (2013) Image matters: climate change imagery in US, UK and Australian newspapers. Geoforum 49:10–19. https://doi.org/10.1016/j.geoforum.2013.04.030

O'Neill S, Nicholson-Cole S (2009) "Fear won't do it": promoting positive engagement with climate change through visual and iconic representations. Sci Commun 30(3):355–379

O'Neill S, Boykoff M, Niemeyer S, Day SA (2013) On the use of imagery for climate change engagement. Glob Environ Change 23(2):413–421

Poortinga W, Pidgeon N (2003) Public perceptions of risk, science and government. Main findings of British survey of five risk cases. University of East Anglia, Centre for Environmental Risk, Norwich (UK)

Renn O (1992) Risk communication: towards a rational dialogue with the public. J Hazard Mater 29(3):465–519

Shome D, Marx S (2009) The psychology of climate change communication: a guide for scientists, journalists, educators, political aides, and the interested public. Center for Research on Environmental Decisions. Columbia University, New York. http://guide.cred.columbia.edu/pdfs/CREDguide_full-res.pdf. Accessed 28 Jan 2017

Swaisgood RR, Sheppard JK (2010) The culture of conservation biologists: show me the hope! Bioscience 60(8):626–630

UK Government (2014) https://gov.uk/government/uploads/system/uploads/attachment_data/file/424507/PAT_summary_wave_13.pdf. Accessed 25 Jan 2017

Vince G (2014) Adventures in the anthropocene: a journey to the heart of the planet we made. Chatto and Windus, London
Acknowledgements
We thank our collaborators on Climate Control, Dr. Rebecca Cunningham (formerly Tyndall Centre for Climate Change Research, now at the Institute for Sustainable Futures, University of Technology Sydney); Dr. David Gelsthorpe, Anna Bunney and Dr. Emily Robinson of Manchester Museum, and Jonny Sadler of Manchester Climate Change Agency. We thank Houri Boughosyan and Donacio Acosta (MET Studio), who designed the Climate Control exhibitions. We also thank Laura Bennett and Catherine Tyldesley (also of Manchester Museum), who oversaw the counting of many thousands of tokens throughout the period of the Climate Control exhibitions. We thank Director Nick Merriman for his support throughout the project. We are grateful for the support of an Engineering and Physical Sciences Research Council Impact Accelerator Award.
Copyright information

© 2018 Springer International Publishing AG
About this chapter
Cite this chapter
McGhie, H., Mander, S., Underhill, R. (2018). Engaging People with Climate Change Through Museums. In: Leal Filho, W., Manolas, E., Azul, A., Azeiteiro, U., McGhie, H. (eds) Handbook of Climate Change Communication: Vol. 3. Climate Change Management. Springer, Cham. https://doi.org/10.1007/978-3-319-70479-1_21
DOI: https://doi.org/10.1007/978-3-319-70479-1_21

Published:

Publisher Name: Springer, Cham

Print ISBN: 978-3-319-70478-4

Online ISBN: 978-3-319-70479-1