Abstract

In this paper, the combination of the Hilbert-Huang Transform, fuzzy logic and an embedding theorem is described to predict the short-term exchange rate from United States dollar to Czech Koruna. By Using the Hilbert-Huang Transform as an adaptive filter, the proposed method decreases the embedding dimension space from five (original samples) to four (de-noising samples). This dimension space provides the number of inputs to the fuzzy rule base system, which causes the number of rules, the time for training and the inference process to decrease. Experimental results indicated that this method achieves higher accuracy prediction than the direct use of original data.
Keywords
Hilbert-Huang Transform

Short-term Exchange Rate

Czech Koruna

United States Dollars (USD)

Embedding Dimension
These keywords were added by machine and not by the authors. This process is experimental and the keywords may be updated as the learning algorithm improves.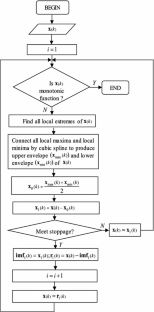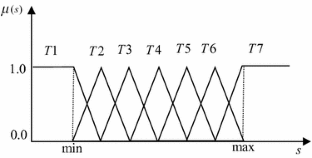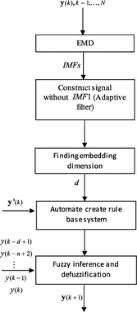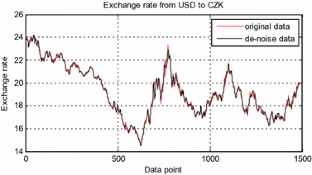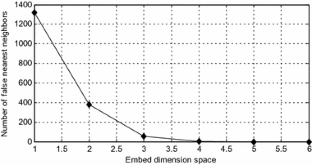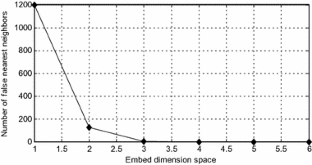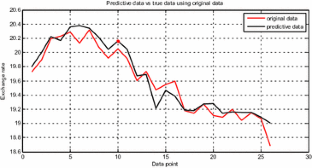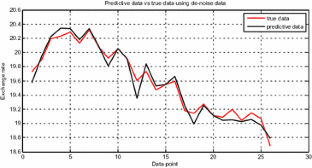 References
Hua, X., Zhang, D., Leung, S.C.H.: Exchange rate prediction through ANN based on Kernel Regression. In: 2010 Third International Conference on Business Intelligence and Financial Engineering, pp. 39–43, 13–15 August 2010

Hanias, M.P., Curtis, P.G.: Time series prediction of dollar\euro exchange rate index. Int. Res. J. Finance Econ. 15, 224–231 (2008)

Liu, F.-Y.: The hybrid prediction model of CNY/USD exchange rate based on wavelet and support vector regression. In: 2010 2nd International Conference on Advanced Computer Control (ICACC), pp. 561–565, 27–29 March 2010

Iokibe, T., Murata, S., Koyama, M.: Prediction of foreign exchange rate by local fuzzy reconstruction method. systems, man and cybernetics, 1995. In: IEEE International Conference on Intelligent Systems for the 21st Century, vol. 5, pp. 4051–4054, 22–25 October 1995

Božic, J., Vukotic, S., Babic, Đ.: Prediction of the RSD exchange rate by using wavelets and neural networks. In: 2011 19th Telecommunications forum (TELFOR), pp. 703–706, 22–24 November 2011

Liu, W.: Forecasting exchange rate change between USD and JPY by using dynamic adaptive neuron-fuzzy logic system. Asia Pac. J. Finance Banking Res. 2(2), 1–12 (2008)

Zhang, L., Wu, D., Zhi, L.: Method of removing noise from EEG signals based on HHT method. In: The 1st International Conference on Information Science and Engineering (ICISE 2009), pp. 596–599, 26–28 December 2009

Huang, N.E., Wu, M.-L., Qu, W., Long, S.R., Shen, S.S.P.: Applications of Hilbert-Huang transform to non-stationary financial time series analysis. Appl. Stochast. Models Bus. Ind. 19(3), 245–268 (2003)

Huang, N.E., Shen, S.S.P.: Hilbert-Huang Transform and Its Application. World Scientific Pub Co Inc (2005)

Wang, L.-X.: Adaptive Fuzzy Systems and Control: Design and Stability Analysis, pp. 65–69. Prentice Hall International, Cliffs (1994)

Ababarnel, H.D.I., Brown, R., Sidorowich, J.J., Tsimring, L.S.: The analysis of observed chaotic data in physical systems. Rev. Mod. Phys. 65(4), 1331–1392 (1993)

Rodríguez, R., Bila, J., Mexicano, A., Cervantes, S., Ponce, R., Nghien, N.B.: Hilbert-Huang transform and neural networks for electrocardiogram modeling and prediction. In: 2014 10th International Conference on Natural Computation (ICNC), pp. 561–567. IEEE (2014)
Acknowledgments

The project is supported by Research Grant No. DSA/103.5/16/10473 awarded by PRODEP and the Autonomous University of Ciudad Juarez. Title - Detection of Cardiac Arrhythmia Patterns through Adaptive Analysis.
Copyright information

© 2018 Springer International Publishing AG
About this paper
Cite this paper
Nghien, N.B., Rodríguez Jorge, R., Martínez García, E., Torres Córdoba, R., Mizera-Pietraszko, J., Montes Olguín, A. (2018). Predicting the Short-Term Exchange Rate Between United State Dollar and Czech Koruna Using Hilbert-Huang Transform and Fuzzy Logic. In: Xhafa, F., Caballé, S., Barolli, L. (eds) Advances on P2P, Parallel, Grid, Cloud and Internet Computing. 3PGCIC 2017. Lecture Notes on Data Engineering and Communications Technologies, vol 13. Springer, Cham. https://doi.org/10.1007/978-3-319-69835-9_75
DOI: https://doi.org/10.1007/978-3-319-69835-9_75

Published:

Publisher Name: Springer, Cham

Print ISBN: 978-3-319-69834-2

Online ISBN: 978-3-319-69835-9

eBook Packages: EngineeringEngineering (R0)