Abstract
Proper diagnosis and management of eyelid disorders, both functional and cosmetic, hinge upon a thorough understanding of the location of critical eyelid structures and the anatomic relationships between them.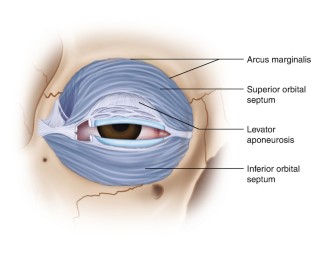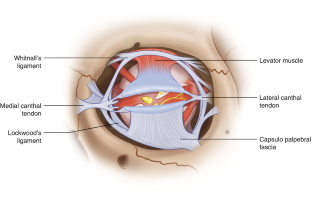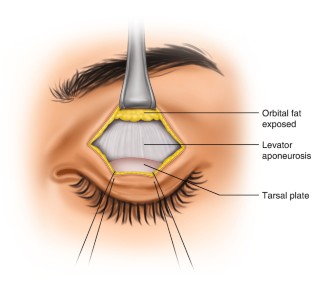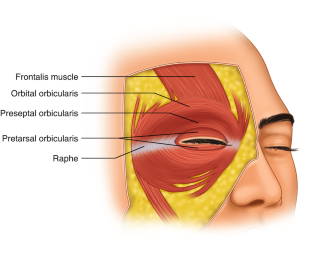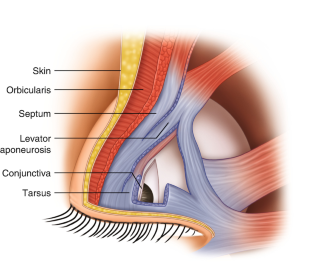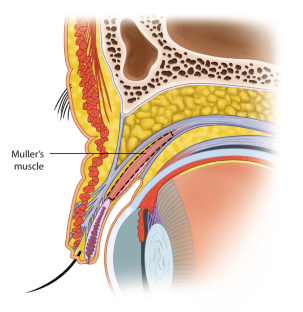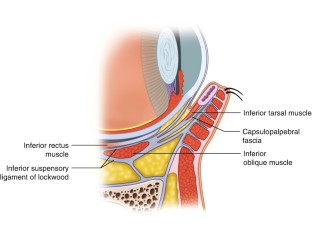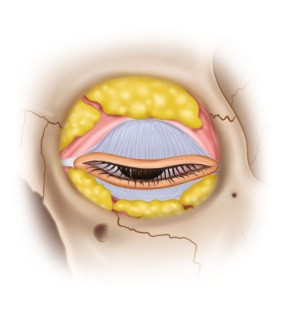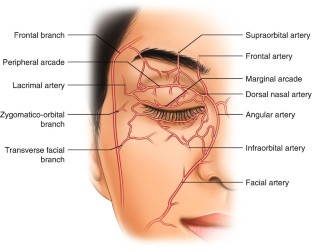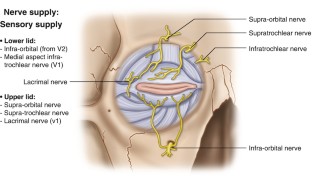 References
Westmore MG. Facial cosmetics in conjunction with surgery. Paper presented at: Aesthetic Plastic Surgical Society Meeting. Vancouver, British Columbia, Canada; 1975.

Gunter JP, Antrobus SP. Aesthetic analysis of the eyebrows. Plast Reconstr Surg. 1997;99:1808–16.

Bosniak SL, Zilkha MC. Cosmetic blepharoplasty and facial rejuvenation. Philadelphia: Lippincott Williams & Wilkins\Raven; 1999.

Lemke BN, Stasior OG. The anatomy of eyebrow ptosis. Arch Ophthalmol. 1982;100(6):981.

Tarbet KJ, Lemke BN. Clinical anatomy of the upper face. Ophthalmol Clin. 1997;37:11–28.

Kikkawa DL, Lemke BN. Orbital and eyelid anatomy. In: Dortzbach RK, editor. Ophthalmic plastic surgery: prevention and management of complications. New York: Raven Press; 1994.

Stasior GO, Lemke BN, Wallow IH, Dortzbach RK. Levator aponeurosis elastic fiber network. Ophthalmic Plast Reconstr Surg. 1993;9:1–10.

Gavaris PT. The eyelid crease. In: Hornblass A, editor. Oculoplastic, orbital, and reconstructive surgery, vol. 1. Baltimore, MD: Williams & Wilkins; 1988. p. 505.

Meyer D, Linberg JV, Wobig JL, McCormick SA. Anatomy of the orbital septum and associated eyelid connective tissues: implications for ptosis surgery. Ophthalmic Plast Reconstr Surg. 1991;7:104–13.

Jeong S, Lemke BN, Dortzbach RK, Park YG, Kang KH. The Asian upper eyelid: an anatomical study with comparison to the Caucasian eyelid. Arch Ophthalmol. 1999;117:901–12.

Doxanas MT, Anderson RL. Oriental eyelids: an anatomic study. Arch Ophthalmol. 1984;102:1232–5.

Hawes MJ, Dortzbach RK. The microscopic anatomy of the lower eyelid retractors. Arch Ophthalmol. 1982;100(8):1313.

Wulc AE, Dryden RM, Khatchaturian T. Where is the grey line? Arch Ophthalmol. 1987;105(8):1092.

Anderson RL, Dixon RS. The role of Whitnall's ligament in ptosis surgery. Arch Ophthalmol. 1979;97:705.

Wesley RE, McCord CD, Jones NA. Height of the tarsus of the lower eyelid. Am J Ophthalmol. 1980;90:102–5.

Scheie HG, Albert DM. Distichiasis and trichiasis: origin and management. Am J Ophthalmol. 1966;61:718–20.

Lemke BN, Della Roca RC. Surgery of the eyelids and orbit: an anatomical approach. East Norwalk, CT: Appleton & Lange; 1990.

Dutton J. Atlas of clinical and surgical orbital anatomy. Philadelphia: WB Saunders Company; 1994.

Anderson RL. The medial canthal tendon branches out. Arch Ophthalmol. 1977;95:2051–2.

Whitnall SE. Anatomy of the human orbit. London: Oxford University Press; 1932.

van den Bosch WA, Leenders I, Mulder P. Topographic anatomy of the eyelids, and the effects of sex and age. Br J Ophthalmol. 1999;83:347–52.

Goldberg RA, Wu JC, Jesmanowicz A, Hyde JS. Eyelid anatomy revisited: dynamic high-resolution images of Whitnall's ligament and upper eyelid structures with the use of a surface coil. Arch Ophthalmol. 1992;110:1598.

Codere F, Tucker NA, Renaldi B. The anatomy of Whitnall ligament. Ophthalmology. 1995;102:2011–9.

Jones LT. An anatomical approach to the problems of the eyelids and lacrimal apparatus. Arch Ophthalmol. 1961;105:1092–8.

Doane M. Blinking and the mechanics of the lacrimal drainage system. Ophthalmology. 1981;88:844–51.

Jones LT. Epiphora: its causes and new surgical procedures for its course. Am J Ophthalmol. 1954;38:824–31.

Hill JC. Treatment of epiphora owing to flaccid eyelids. Arch Ophthalmol. 1979;97:323–4.

Dortzbach RK, Sutula FC. Involutional blepharoptosis: a histopathological study. Arch Ophthalmol. 1980;98:2045–9.

Jones LT, Quickert MH, Wobig JL. The cure of ptosis by aponeurotic repair. Arch Ophthalmol. 1975;93:629–34.

Morton AD, Elner VM, Lemke BN, White VA. Lateral extensions of the Müller muscle. Arch Ophthalmol. 1996;100:1486–8.

Bang YR, Park SH, Kim JH, Cho JR, Lee CJ, Roh TS. The role of Müller's muscle reconsidered. Plast Reconstr Surg. 1998;101:1200–4.

Sires BS, Lemke BN, Dortzbach RK, Gonnering RS. Characterization of human orbital fat and connective tissue. Ophthalmic Plast Reconstr Surg. 1998;14:403–14.

Knize DM. A study of the supraorbital nerve. Plast Reconstr Surg. 1995;96:564–9.
Acknowledgment
Dr. John G. Rose, Jr., MD, Dr. Mark J. Lucarelli, MD, Dr. Briggs E. Cook, MD, and Dr. Bradley N. Lemke, MD, FAACS wrote this chapter in the first edition of Oculoplastic Surgery Atlas "Eyelid Disorders."
Copyright information
© 2018 Springer International Publishing AG
About this chapter
Cite this chapter
Javier Servat, J., Baylin, E.B. (2018). Surgical Anatomy of the Eyelid. In: Gladstone, G., Nesi, F., Black, E. (eds) Oculoplastic Surgery Atlas. Springer, Cham. https://doi.org/10.1007/978-3-319-67334-9_1
DOI: https://doi.org/10.1007/978-3-319-67334-9_1

Published:

Publisher Name: Springer, Cham

Print ISBN: 978-3-319-67333-2

Online ISBN: 978-3-319-67334-9

eBook Packages: MedicineMedicine (R0)