Abstract

Advantages and disadvantages of forward and push-pull converters for a power region of several kW are overviewed in the beginning of the contribution. Further an optimization of the power pulse transformer of the standard two-switch forward converter is proposed. The goal of the optimization is to ensure minimum total transformer volume at constant predefined parameters: maximum core flux density, DC-link voltage of the converter, output voltage of the converter, output power, current densities in the primary and secondary winding and switching frequency. Optimum size and geometrical proportions of the toroidal ferrite core are the results of the optimization. An analytical approach is used in the optimization (searching for a local minimum of a function). Practical results for a converter with output parameters 1 kW/60 V are included to document the optimization task.
Keywords
Two-switch forward converter

Pulse transformer

Ferrite toroid

Volume minimization

Optimization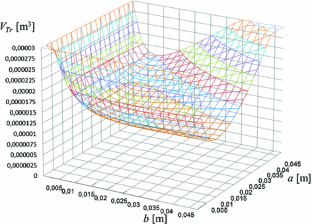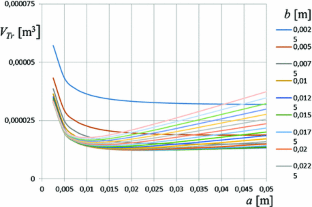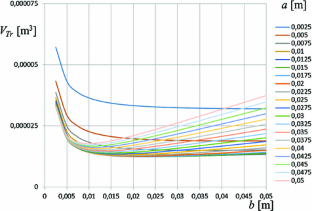 References
Redl, R., Sokal, N.O., Schaefer, C.W.: Transformer saturation and unusual system oscillation in capacitively coupled half-bridge or full-bridge forward converters: causes, analyses, and cures. In: 1988 19th Annual Power Electronics Specialists Conference, PESC 1988 Record, pp. 820–829. IEEE, Japan (1988)

Abdelrahman, A.A.A., Elfaki, E.E.O., Adam, E.H.A., Adamb, H.A.E.: Design of high frequency transformer for switch mode power supply. In: 2015 International Conference on Computing, Control, Networking, Electronics and Embedded Systems Engineering (ICCNEEE), Khartoum, pp. 129–135 (2015)

Hoang, K.D., Wang, J.: Design optimization of high frequency transformer for dual active bridge DC–DC converter. In: 2012 XXth International Conference on Electrical Machines, Marseille, Marseille, pp. 2311–2317 (2012)

Gu, W.J., Liu, R.: A study of volume and weight vs. frequency for high-frequency transformers. In: 1993 24th Annual IEEE Power Electronics Specialists Conference, PESC 1993 Record, Seattle, WA, pp. 1123–1129 (1993)
Acknowledgement

This research work has been carried out in the Centre for Research and Utilization of Renewable Energy (CVVOZE). Authors gratefully acknowledge financial support from the Ministry of Education, Youth and Sports of the Czech Republic under NPU I programme (project No. LO1210).
Copyright information

© 2018 Springer International Publishing AG
About this paper
Cite this paper
Vorel, P., Martis, J. (2018). Volume Minimization of Power Pulse Transformer for a Two-Switch Forward Converter. In: Březina, T., Jabłoński, R. (eds) Mechatronics 2017. MECHATRONICS 2017. Advances in Intelligent Systems and Computing, vol 644. Springer, Cham. https://doi.org/10.1007/978-3-319-65960-2_23
DOI: https://doi.org/10.1007/978-3-319-65960-2_23

Published:

Publisher Name: Springer, Cham

Print ISBN: 978-3-319-65959-6

Online ISBN: 978-3-319-65960-2

eBook Packages: EngineeringEngineering (R0)