Abstract

The digital revolution is changing the space and the concept of cultural heritage. Furthermore, mobile devices – thanks to geolocalization, augmented/virtual reality, ubiquitous and multimodal interactions – transform the cultural storytelling in a pervasive and ongoing experience crossing seamlessly the boundaries between places of preservation and the historical remains spread in a territory. The paper proposes a design experience which explores the historical layering and evolution of the city of Milano through an interactive time machine. The cultural key chosen to read the historical development is the Manzoni's novel The Betrothed. According to the literary interpretation, three key periods have been explored along with the evolution of the urban representation. The historical period of the novel (XVII century) corresponding to the map drawn by Cartaro in 1581. Milan at the time of the author (1785–1873) before the Beruto's master plan that brought down the Spanish walls. And the contemporary city, where the novel itineraries are still recognizable. The time machine – the core features of the app PS 3.0 – is a dynamic way to visualize and experience the geo-referenced point of interests of the cultural paths that allow people to discover past in the present in a spatially-situated interaction.
Keywords
Machine Time

Spanish Walls

Cultural Storytelling

Lazzaretto

East Door
These keywords were added by machine and not by the authors. This process is experimental and the keywords may be updated as the learning algorithm improves.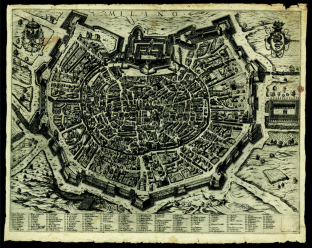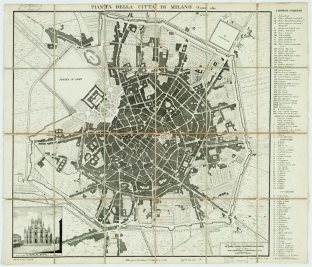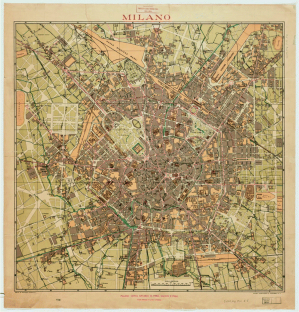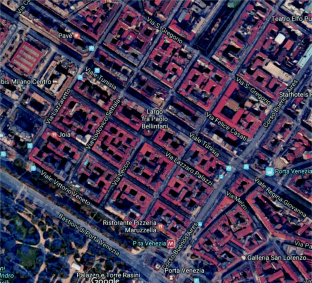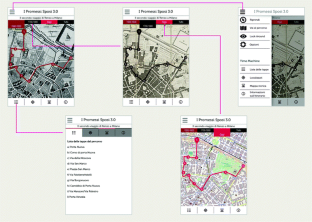 References
Simon, N.: The Participatory Museum. Lightning Source Inc., La Vergne (2010)

Simon, N.: Museum 2.0. http://museumtwo.blogspot.it/. Accessed 21 Mar 2017

Levin, M.: Designing Multi-Device Experiences. An Ecosystem Approach to User Experiences Across Devices. O'Reilly Media, Sebastopol (2014)

Bollini, L.: The digital space of knowledge: from archival forms to cultural knowledge-bases. Aggregations, narrations and migrations. In: Trocchianesi, R., Lupo, E. (eds.) Design & Cultural Heritage, pp. 53–66. Skirà, Milano (2013)

Rentzhog, S.: Open Air Museums: The History and Future of a Visionary Idea. Carlssons, Stockholm (2007)

UNESCO: World Heritage List. http://whc.unesco.org/en/list. Accessed 21 Mar 2017

Proctor, N.: The museum is mobile: cross-platform content design for audiences on the go. In: Museums and the Web 2010. Archives & Museum Informatics, Toronto, Canada (2010)

Dey, A.K.: Understanding and using context. Pers. Ubiquit. Comput. 5, 4–7 (2001)

Schmidt, A., Gellersen, H.W., Beigl, M.: There is more to context than location. Comput. Graph. 23(6), 893–901 (1999)

Bollini, L.: Digital Tom Thumb: A digital mobile and geobased signage system in public spaces orientation. In: Gervasi, O., et al. (eds.) ICCSA 2016. LNCS, vol. 9788, pp. 383–398. Springer, Cham (2016). doi:10.1007/978-3-319-42111-7_30

Chen, G., Kotz, D.: A survey of context-aware mobile computing research. Dartmouth Computer Science Technical report TR2000-381, Dartmouth College (2000)

Marti, P., Gabrielli, F., Pucci, F.: Situated interaction in art. J. Pers. Ubiquitous Comput. Archive 5(1), 71–74 (2001)

Lynch, K.A.: The Image of the City. The MIT Press, Cambridge (1960)

Tilley, C.: Introduction: identity, place, landscape and heritage. J. Mater. Culture 11(1–2), 7–32 (2006)

Bender, B.: Time and landscape. Curr. Anthropol. 43(S4), 103–112 (2002). Special Issue Repertories of Timekeeping in Anthropology

Bollini, L., De Palma, R., Nota, R.: Walking into the past: design mobile app for the geo-referred and the multimodal user experience in the context of cultural heritage. In: Murgante, B., et al. (eds.) ICCSA 2013. LNCS, vol. 7973, pp. 481–492. Springer, Heidelberg (2013). doi:10.1007/978-3-642-39646-5_35

Francescato, D., Mebane, W.: How citizens view two great cities: Milano and Rome. In: Downs, R.M., Stea, D. (eds.) Image & Environment. Cognitive Mapping and Spatial Behaviors, pp. 131–147. Aldine Pub. Co, Chicago (1973)

Bollini, L., Cerletti, V.: Knowledge-sharing and management for local community: logical and visual georeferenced information access. In: Proceedings of the EISW (2009)

Bollini, L., De Palma, R., Nota, R., Pietra, R.: User experience & usability for mobile geo-referenced apps. A case study applied to cultural heritage field. In: Murgante, B., et al. (eds.) ICCSA 2014. LNCS, vol. 8580, pp. 652–662. Springer, Cham (2014). doi:10.1007/978-3-319-09129-7_47

Rumsey, D., Williams, M.: Historical maps in GIS. In: Past Time, Past Place: GIS for History, pp. 1–18 (2002). http://esriaustralia.com.au/u/lib/cms/past_time_past_place_c1sample.pdf. Accessed 21 Mar 2017

Bollini, L., Busdon, G., Mazzola, A.: GeoLapse. A digital space-based and memory-related time-capsule app. In: Gervasi, O., Murgante, B., Misra, S., Gavrilova, M.L., Rocha, A.M.A.C., Torre, C., Taniar, D., Apduhan, B.O. (eds.) ICCSA 2015. LNCS, vol. 9156, pp. 675–685. Springer, Cham (2015). doi:10.1007/978-3-319-21407-8_48

Bitelli, G., Gatta G., Di Cocco, I., Garberi, M.L.: La georeferenziazione dell'Atlante geografico d'Italia di Giovanni Antonio Magini in Emilia Romagna: i fogli del bolognese. In: 17ª Conferenza Nazionale ASITA. Riva del Garda, Trento, 7 Novembre 2013

Guzzetti, F., Iarossi, M.P., Meregalli, O., Privitera, A.: WebGis temporale delle carte storiche di Milano. In: 17ª Conferenza Nazionale ASITA. Riva del Garda, Trento, 7 Novembre 2013
Copyright information

© 2017 Springer International Publishing AG
About this paper
Cite this paper
Bollini, L., Begotti, D. (2017). The Time Machine. Cultural Heritage and the Geo-Referenced Storytelling of Urban Historical Metamorphose. In: , et al. Computational Science and Its Applications – ICCSA 2017. ICCSA 2017. Lecture Notes in Computer Science(), vol 10406. Springer, Cham. https://doi.org/10.1007/978-3-319-62398-6_17
DOI: https://doi.org/10.1007/978-3-319-62398-6_17

Published:

Publisher Name: Springer, Cham

Print ISBN: 978-3-319-62397-9

Online ISBN: 978-3-319-62398-6

eBook Packages: Computer ScienceComputer Science (R0)