Abstract

Nowadays, most of us spend approximately 90% of our lifetime in an indoor environment. Today a workplace can be set anywhere, at a coffee shop, at home or even in a place without windows. However, a real question is superimposed: it is really so? Can we work anywhere in any environment conditions? Can a virtual image, or video, substitute the real thing? In other words, can a virtual environment be a substitute of a real and natural one, without jeopardizing our physiological and psychological systems? This paper aims to study the "do's and don'ts" of a lighting design in a workplace. To achieve such goals the research was built upon literature review.
Keywords
Daylight

Artificial light

Visual and Non-Visual

Workplace

Window

Biophilia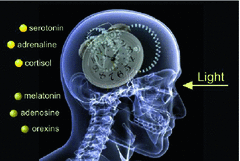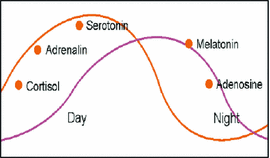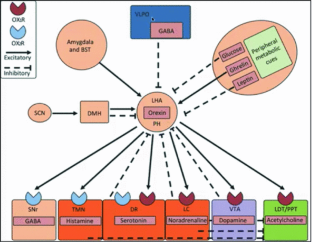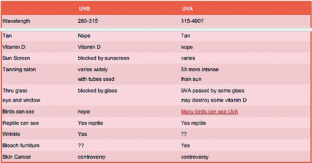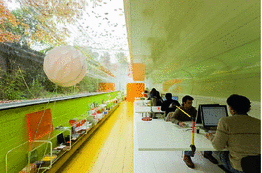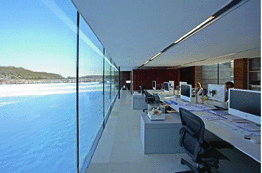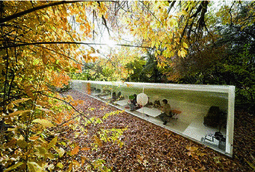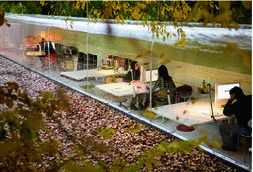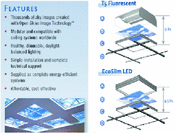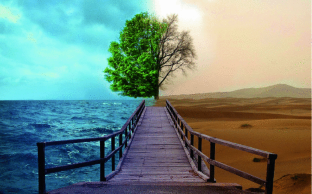 References
Andersen, M., Mardaljevic, J., Lockley, S.W.: A framework for predicting the non-visual effects of daylight – Part I: Photobiology- based model. Lighting Res. Technol. 44, 37–53 (2012). doi:10.1177/1477153511435961

Smolders, K.C.H.J., Kort, Y.A.W.: Light and quality of life. In: Michalos, A.C. (ed.) Encyclopedia of Quality of Life Research. Springer, Germany (in press). http://www.academia.edu/3471451/Light_and_Quality_of_Life

Smolders, K.C.H.J., et al.: Daytime light exposure and feelings of vitality: Results of a Field study during regular weekdays. J. Environ. Psychol. 36, 270–279 (2013)

Andersen, M.: Unweaving the human response in daylighting design. Build. Environ. 91, 101–117 (2015)

Smolders, K.C.H.J., de Kort, Y.A.W.: Salutogenic effects of the environment: review of health protective effects of nature and daylight. Appl. Psychol. Health Well-Being 6, 67–95 (2014)

Ribeiro, J.A., Sebastião, A.M.: Caffeine and adenosine. J. Alzheimers Dis. 20 Suppl 1, S3–S15 (2010)

Sakurai, T.: The role of orexin in motivated behaviours. Nat. Rev. Neurosci. 15, 719–731 (2014)

Nishino, et al.: Hypocretin (orexin) deficiency in human narcolepsy. Lancet 355, 39–40 (2000)

Kiyashchenko, et al.: Release of hypocretin (orexin) during waking and sleep states. J. Neurosci. 22, 5282–5286 (2002)

Uslaner, J.M., et al.: Orexin receptor antagonists differ from standard sleep drugs by promoting sleep at doses that do not disrupt cognition. Sci. Transl. Med. 5(179), 179ra44 (2013)

Phillips: Physiological Effects of Light: How Light Regulates Sleep, Mood and Energy (2009). http://www.newscenter.philips.com/pwc_nc/main/standard/resources/corporate/press/2009/winter_blues/Blue_light_white_paper_Europe_Final.pdf

Essilor: Blue Light Hazard: New Knowledge, New Approaches to Maintaining Ocular Health (2013). http://www.crizalusa.com/SiteCollectionDocuments/Crizal-Literature/Blue%20Light%20Roundtable_White%20Paper.pdf

Sakurai, T.: The neural circuit of orexin (hypocretin): maintaining sleep and wakefulness. Nat. Neurosci. 8, 181–282 (2007)

Lockley, S.W.: Circadian Photoreception in Humans: More than Meets the Eye. http://thedaylightsite.oxmond.com/wp-content/upoads/sympsium/DS2009/Circadian%20photoreception%20in%20humans%20-%20More%20than%20meets%20the%20eye.pdf

Overview UV and vitamin D: http://www.vitamindwiki.com/Overview+UV+and+vitamin+D

Boubekri, M., et al.: Impact of windows and daylight exposure on overall health and sleep quality of office workers: a case-control pilot study. J. Clin. Sleep Med. 10(6), 603–611 (2014)

Kellert, S.R., Heerwagen, J., Mador, M.: Biophilic Design: The Theory, Science and Practice of Bringing Buildings to Life, 1st edn. Wiley, New York (2008)

Melendo. J.M.A., Roche, P.: Effects of Window Size in Daylighting and Energy Performance in Buildings. http://www.academia.edu/2714053/Effects_of_Window_Sizein_Daylighting_and_Energy_Performance_in_Buildings

Debbarma, R., Kundu, S., Vineet, V.: An investigation of daylight performance and energy saving in foundry shed and staircase building. Int. J. Eng. Innovative Technol. (IJEIT) 3(3) (2013)

Wall, M., Bülow-Hübe, H. (Ed): Solar Protection in Buildings - Part 2: 2000 – 2002. Division of Energy and Building Design Department of Construction and Architecture Lund Institute of Technology (2001). http://www.ebd.lth.se/fileadmin/energi_byggnadsdesign/images/Publikationer/Rapport_EBD-R–03-1.pdf

Taiwanglass: Low-E Glass. http://en.taiwanglass.cc/product/16.html

iCreatived: Architecture Office in The Middle of the Madrid Woods. http://www.minimalisti.com/architecture/10/minimalistic-office-design-by-selgas-cano-architecture.html

Office Snapshots: Nicolas Tye Architects - Long Barn Studio. https://officesnapshots.com/2010/06/28/nicolas-tye-architects-long-barn-studio/

Sky Factory: Illusions of Nature. http://www.skyfactory.com/products/

Cooper, C.: Human Spaces Report: Biophilic Design in the Workplace. https://www.researchgate.net/publication/285597227

Meerbeek, B., Seuntiens, P.: Evaluating the experience of daylight through a virtual skylight. http://www.academia.edu/17742882/Evaluating_the_experience_of_daylight_through_a_virtual_skylight

Wunsch, A.: Artificial Lighting and Health. https://www.google.pt/url?sa=t&rct=j&q=&esrc=s&source=web&cd=1&cad=rja&uact=8&ved=0ahUKEwig4tK5s7vSAhVIvBoKHW3AD74QFgglMAA&url=http%3A%2F%2Fwww.researchgate.net%2Fprofile%2FAlexander_Wunsch%2Fpublication%2F265737339_Artificial_Lighting_and_Health%2Flinks%2F5592956108ae1e9cb429618a.pdf&usg=AFQjCNElw-TycA_QPwRgAFzbee1NQN2F6Q&bvm=bv.148747831,d.d2s

Pinterest: Nature art inspiration. https://www.pinterest.com/epicblox64/nature-art-inspiration/
Acknowledgments

This work is funded by National Funds through FCT - Foundation for Science and Technology, I.P., under the project UID/AUR/04026/2013.
Copyright information

© 2018 Springer International Publishing AG
About this paper
Cite this paper
Gomes, C.C., Preto, S. (2018). Should an Artificial Window Substitute a Natural One?. In: Ahram, T., Falcão, C. (eds) Advances in Usability and User Experience. AHFE 2017. Advances in Intelligent Systems and Computing, vol 607. Springer, Cham. https://doi.org/10.1007/978-3-319-60492-3_24
DOI: https://doi.org/10.1007/978-3-319-60492-3_24

Published:

Publisher Name: Springer, Cham

Print ISBN: 978-3-319-60491-6

Online ISBN: 978-3-319-60492-3

eBook Packages: EngineeringEngineering (R0)