Abstract

The Detection Response Task (DRT) is a method for measuring the attentional effects of secondary tasks on driver's cognitive load and was standardized by ISO in 2016 [1]. It observes response times and stimuli detection performance (hit rates) to different stimuli types – visual, tactile and auditory –as indirect indicators of changes in cognitive load. ISO 17488 [1] standard provides instructions for technical implementation and measurement methods only for the visual and tactile versions (use of visual and tactile stimuli) of the DRT method. In this study, we try to find the most appropriate auditory stimulus for technical implementation also for the auditory version of the method. This paper presents results of a user study in which responses to different auditory DRT stimuli were compared while inducing users' cognitive load with a modified n – back task, also known as Delayed Digit Recall task [2].
Keywords
Auditory stimuli

Detection Response Task

Cognitive load

Delayed Digit Recall Task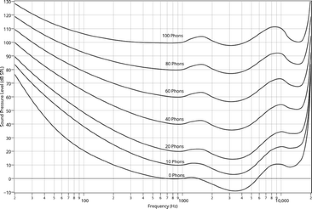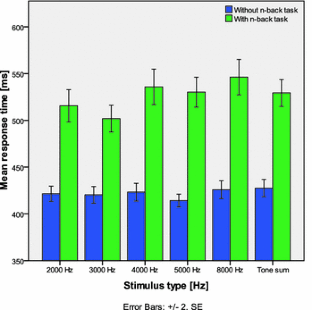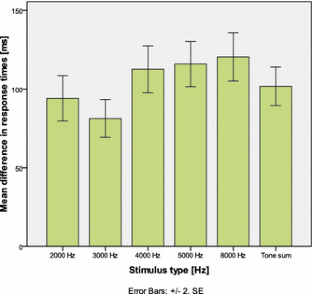 References
Road vehicles – Transport information and control systems – Detection-Response Task (DRT) for assessing attentional effects of cognitive load in driving. ISO/DIS 17488

Mehler, B., Reimer, B., Dusek, J.A.: MIT AgeLab Delayed Digit Recall Task (n-back). MIT AgeLab white paper 2011-3B (2011)

Cattell, J.M.: The influence of the intensity of the stimulus on the length of the reaction time. Brain 8, 512–515 (1886)

Pieron, H.: NouvelIes recherches sur l'analyse du temps de latence sensorielle et sur la loi qui relie le temps al'intensite d'excitation. Annee Psychologique 21, 58–142 (1920)

Chocholle, R.: Variation des temps de reaction auditif en function de l'intensite it diverses frequences. Annee Psychologique 41, 6S–124 (1940)

Fastl, H., Zwicker, E.: Psychoacoustics: facts and models, vol. 22, pp. 8–22. Springer, Berlin (2006)

Fletcher, H., Munson, W.A.: Loudness, its definition, measurement and calculation. Bell Syst. Tech. J. 12(4), 377–430 (1933)

Acoustics – normal equal-loudness-level contours. ISO 226:2003

Stojmenova K., Sodnik, J.: Določitev zvočnega dražljaja za zvočno različico metode zaznavno-odzivne naloge. In: Zbornik petindvajsete mednarodne Elektrotehniške in računalniške konference ERK 2016, IEEE Region 8, part A, pp. 329–332

Mehler, B., Reimer, B., Coughlin, J.F.: Sensitivity of physiological measures for detecting systematic variations in cognitive demand from a working memory task: an on-road study across three age groups. Hum. Factors 54(3), 396–412 (2012)

Ranney, T.A., Baldwin, G.H., Parmer, E., Domeyer, J., Martin, J., Mazzae, E.N.: Developing a test to measure distraction potential of in-vehicle information system tasks in production vehicles (No. HS-811 463) (2011)

Niessen, M.J.: Stimulus intensity and information processing. Percept. Psychophys. 22, 338–352 (1977)

Stojmenova, K., Jakus, G., Sodnik, J.: Sensitivity evaluation of the visual, tactile, and auditory detection response task method while driving. Traffic inj. prev. 18(4), 431–436 (2016)
Acknowledgements

This study was funded by Slovenian Research Agency.
Copyright information

© 2018 Springer International Publishing AG
About this paper
Cite this paper
Stojmenova, K., Sodnik, J. (2018). Determination of Auditory Stimuli for the Auditory Variant of the Detection Response Task Method. In: Stanton, N. (eds) Advances in Human Aspects of Transportation. AHFE 2017. Advances in Intelligent Systems and Computing, vol 597. Springer, Cham. https://doi.org/10.1007/978-3-319-60441-1_43
DOI: https://doi.org/10.1007/978-3-319-60441-1_43

Published:

Publisher Name: Springer, Cham

Print ISBN: 978-3-319-60440-4

Online ISBN: 978-3-319-60441-1

eBook Packages: EngineeringEngineering (R0)