Abstract

This chapter investigates the emergence of microbreweries in Hungary after 2000. The privatization of the Hungarian beer industry leads to the dominance of the big multinational enterprises. Although in the early phase of the transition the number of microbreweries increased rapidly, their number had declined considerably during analyzed period. Our major findings are as follows: Microbreweries are typically short-lived, and they live only four years in average during a fifteen-year period. The entry rate of microbreweries was greater after the economic crisis than before it, while the exit rate decreased. However, in recent years, due to the new regulations on the beer market, relatively low entry costs, and rapidly growing demand for craft beers, the number of microbreweries started to increase again. New wave microbreweries efficiently reflect to the new generation demand for higher priced craft beers, and thus, they are able to create and exploit a new market segment. They concentrate on large university cities and Budapest using efficiently social media as a marketing tool.
Keywords
Beer Market

Microbreweries

Hungary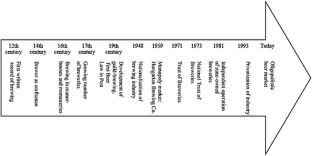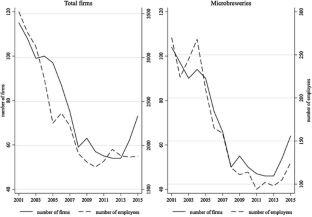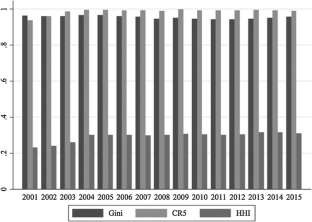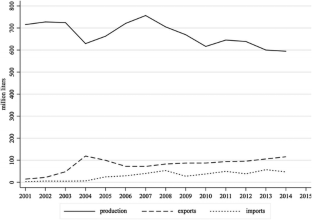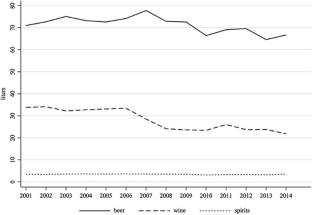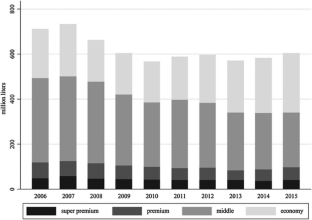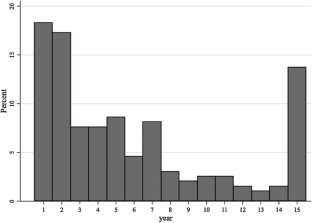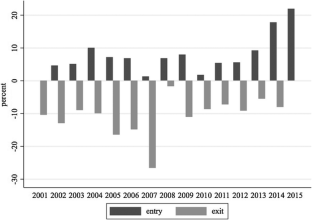 Notes
1.

Hazard Analysis and Critical Control Points, a system for reducing safety hazards in food and drink.
References
Audretsch, D. B., Houweling, P., & Thurik, A. R. (2000). Firm survival in the Netherlands. Review of Industrial Organization, 16, 1–11.

Blanchard, P., Huiban, J. P., & Mathieu, C. (2012). The determinants of firm exit in the French food industries. Revue d'Etudes en Agriculture et Environnement-Review of Agricultural and Environmental Studies, 93(2), 193–212.

Bontemps, C., Bouamra-Mechemache, Z., & Simioni, M. (2013). Quality labels and firm survival: Some first empirical evidence. European Review of Agricultural Economics, 40(3), 413–439.

Dimara, E., Skuras, D., Tsekouras, K., & Tzelepis, D. (2008). Productive efficiency and firm exit in the food sector. Food Policy, 33(2), 185–196.

Fodor, M., Mészáros-Pintér, S. and Medve, A. (2013). Hogyan adjunk el valamit Másnak, ami valójában ugyanaz–Sört a nőknek?! In Nagy I. Z. (Ed.), Vállalkozásfejlesztés a XXI. században III. Tanulmánykötet (pp. 103–116). Óbudai Egyetem Keleti Károly Gazdasági Kar.

Gfk. (2014). A háztartások sörvásárlása erősen szezonális. Available form http://www.gfk.com/hu/insightok/press-release/a-haztartasok-soervasarlasa-eroteljesen-szezonalis/.

Győrfi, Z. (2006). A hazai söripar átalakulása a nemzetközi tendenciák tükrében. Unpublished thesis (PhD), Budapesti Corvinus Egyetem.

Katona, C. (2014, September 17). Töréspont, Az első világháború hatása a magyarországi sörgyártásra, különös tekintettel Budapestre. "Budapesti hétköznapok 1914—a Nagy Háború hát-országának életképei" című konferencia előadása.

Kovács, G. (2004). Magyar sörlexikon, A magyarországi sörkultúra bemutatása, Aréna 2000 Kiadó.

Manjón-Antolín, M. C., & Arauzo-Carod, J. M. (2008). Firm survival: Methods and evidence. Empirica, 35(1), 1–24.

SörPont Blog. (2013, February 25). A magyar söripar. Available form http://sorpont.blog.hu/2013/02/25/a_magyar_soripar.

Szathmári, L. (1931). A magyar sörfőzés múltjából. Természettudományi Közlöny, 1931, 381–389.

Zádori Zsolt. (2006). Kis magyar sörtörténelem. Available form http://hvg.hu/itthon/20060710sortenelem.
About this chapter
Cite this chapter
Fertő, I., Fogarasi, J., Major, A., Podruzsik, S. (2018). The Emergence and Survival of Microbreweries in Hungary. In: Garavaglia, C., Swinnen, J. (eds) Economic Perspectives on Craft Beer. Palgrave Macmillan, Cham. https://doi.org/10.1007/978-3-319-58235-1_8