Abstract

This chapter aims at investigating the birth and diffusion of craft brewing in Spain. We discuss the role of consumers: Lead and experimental consumers were influenced by the discovery of a richer culture and variety of beers in foreign countries. They founded consumer associations and fostered the creation of a new demand for beer in the Spanish beer market. This gradual change created new opportunities for new firms, which entered the market on a small scale to produce differentiated products with respect to the mass-market beer. The first entrepreneurs in the craft brewing sector had relations with foreign experiences or with the consumer associations. The role of the first entrepreneurs was decisive for spreading the idea of new business opportunities and for satisfying the demand of a new consumer attitude, more sophisticated, more local, more informed. The Catalonia region played a crucial role in this story.
Christian Garavaglia shared and developed the first ideas and content of this chapter with Steve Huxley who passed away in October 2015. This chapter is dedicated in memory of Steve.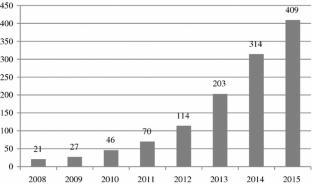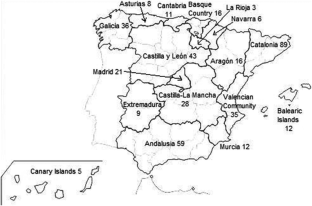 Notes
1.

Manuel Edo Benaiges, Pepa Villalba Ibáñez, and Anna Blasco Olivares.

2.

3.

4.

Murrell (2014) explains that Spanish city laws make it extremely difficult for activities such as brewing to take place outside a polígono industrial; i.e., an industrial park (see also the case of Magister).

5.

Personal written communications, February 2016.

6.

Personal written communication, September 2015.

7.

Personal written communication, June 2017.

8.

Personal written communication, April, 2015.

9.

Guía para descubrir las mejores cervezas artesanas (2013).

10.

11.
References
Adner, R. (2003). When are technologies disruptive: A demand-based view of the emergence of competition. Strategic Management Journal, 23(8), 667–688.

Adner, R., & Levinthal, D. (2001). Demand heterogeneity and technological evolution: Implications for product and process innovation. Management Science, 47(5), 611–628.

Aparicio de Castro, G. (2002). Anexo del caso Bertoko. Cuadernos de Gestion (Vol. 2, issue 1). Leioa: Departamento de Economia Financiera II, Universidad del Pais Vasco.

Bajo-Rubio, O., Diaz-Mora, C., & Diaz-Roldan, C. (2010). Foreign direct investment and regional growth: an analysis of the Spanish case. Regional Studies, 44(03), 373–382.

Biraglia, A., & Kadile, V. (2016). The Role of Entrepreneurial Passion and Creativity in Developing Entrepreneurial Intentions: Insights from American Homebrewers. Journal of Small Business Management, 55(1), 170–188.

Blasco, A., Edo, M. & Villalba, M.J. (2008). Evidencias de procesado y consumo de cerveza en la cueva de Can Sadurní (Begues, Barcelona) durante la prehistoria. Actas del IV Congreso del Neolítico Peninsular. Museo Arqueológico de Alicante, Diputación de Alicante, tomo I, (pp. 428–431).

Bort, J., and Expósito, J. (2011). Bertoko Gar S. A. Available at http://culturillacervecera.blogspot.it/2011/09/bertoko-gar-sa.html.

Carroll, G., & Swaminathan, A. (1992). The organizational ecology of strategic groups in the American brewing industry from 1975 to 1990. Industrial and Corporate Change, 1(1), 65–97.

Carroll, G., & Swaminathan, A. (2000). Why the microbrewery movement? Organizational dynamics in the US brewing industry. American Journal of Sociology, 106(3), 715–762.

Castells, M. and Diaz de Isla, M. I. (2001). Diffusion and uses of internet in Catalonia and in Spain. A commented summary of available evidence, as of 2001. Project Internet Catalonia (PIC) (Working Paper Series, PICWP/1201).

Cerveceros de España (2003). Informe Economico: Datos del Sector.

Cerveceros de España (various years) Informe Socioeconomico del sector del la cerveza en España.

Cerveza Artesana. (2016, June 21). Los curiosos y recientes movimientos de las grandes cerveceras españolas. Available at https://cervezartesana.es/tienda/blog/los-curiosos-y-recientes-movimientos-de-las-grandes-cerveceras-espanolas.html.

Colen, L., & Swinnen, J. (2016). Economic growth, globalisation and beer consumption. Journal of Agricultural Economics, 67(1), 186–207.

Consejo Económico Sindical Nacional. (1962). Situación actual de la industria cervecera (p. 29). Madrid: La Hispalense Industrial.

Cuadrado Roura, J. R. (1991). Structural changes in the Spanish economy: Their regional effects. In L. Rodwin & H. Sazanami (Eds.), Industrial change and regional economic transformation. London: Harper Collins Academic.

Droge, C., Stanko, M. A., & Pollitte, W. A. (2010). Lead users and early adopters on the Web: The Role of New Technology Product Blogs. Journal of Product Innovation Management, 27(1), 66–82.

Eurostat Regional Yearbook (2016).

Feo Parrondo, F. (1988–1989). La industria agroalimentaria en España. Boletín de la Real Sociedad Geográfica, 124–125, 105–129.

Feo Parrondo, F. (2005). La industria cervecera en España. Anales de Geografía, 25, 163–217.

Gallud, E. (2015). Cerveza artesana ¿Moda o tendencia? Available at http://www.afuegolento.com/articulos/3118/cerveza-artesana-moda-o-tendencia.

Garavaglia, C., & Swinnen, J. (2018). Economics of the craft beer revolution: A comparative international perspective. In C. Garavaglia & J. Swinnen (Eds.), Economic perspectives on craft Beer: A revolution in the global beerindustry. London: Palgrave Macmillan.

García Barber, X. (2014). La cerveza en España: Orígenes e implantación de la industria cervecera. LID Editorial.

Gourvish, T. R. (1998). The dynamics of the modern brewing industry. London: Routledge.

Gracia Arnaiz, M. (2011). Culture, market and beer consumption. In W. Schiefenhövel & H. Macbeth (Eds.), Liquid bread. Berghahn, NY: Beer and Brewing in Cross-Cultural Perspective.

Guía para descubrir las mejores cervezas artesanas (2013). geoPlaneta. Barcelona.

Horvath, M., Schivardi, F., & Woywode, M. (2001). On industry life-cycles: Delay, entry, and shakeout in beer brewing. International Journal of Industrial Organization, 19(7), 1023–1052.

Huxley, S. (2010). Prológo. In A. Masero (Ed.), Micros. Una ojeada al panorama cervecero catalan, Andrés Masero Terron.

Huxley, S. (2012). Spain. In Garrett, O. (ed.) The Oxford Companion to Beer, Oxford University Press.

IFES. (2000). BACO: estudio de la evolución del sistema productivo en el sector de bebidas refrescantes sin alcohol y fabricación de cerveza en Aragón y Castilla-León. IFES: Zaragoza.

Jordana, J., Fernández, X., Sancho, D., & Welp, Y. (2005). Which internet policy? Assessing Regional Initiatives in Spain The Information Society, 21(5), 341–351.

Kalyanam, K., & McIntyre, S. (2002). The e-marketing mix: A contribution of the e-tailing wars. Journal of the Academy of Marketing Science, 30(4), 487–499.

Malerba, F., Nelson, R., Orsenigo, L., & Winter, S. (2007). Demand, innovation, and the dynamics of market structure: The role of experimental users and diverse preferences. Journal of Evolutionary Economics, 17(4), 371–399.

Masero, A. (2010). Micros: Una ojeada al panorama cervecero catalan. Andrés Masero Terron.

Morrison, P. D., Roberts, J. H., & Midgley, D. F. (2004). The nature of lead users and measurement of leading-edge status. Research Policy, 33, 351–362.

Murrell, N. (2014). Spain's First Microbrewery and the Spanish craft beer movement. Available at http://catavino.net.

Navarro Asenjo, L. (1997). Eficiencia energética en el sector de fabricación de cerveza y malta. Madrid: Instituto para la Diversificación y Ahorro de la Energía.

Ollalla Marañón, J. (2013, September 5). The Spanish beer sector and the on-trade. Presentation in Prague, European Economic and Social Commitee "Growth potential of the European beer industry".

Ramirez Hurtado, J. M. (2007). Estudio Analitico de las Empresas Cerveceras que Operan Bajo el Sistema de Franquicia en España. Estudios sobre Consumo, 82, 63–76.

Reynolds, G. (2006). An army of davids: How markets and technology empower ordinary people to beat big media, big government, and other goliaths. Nashville, TN: Nelson Current.

Rojo Guerra, M. A., García Martínez-de-Lagrán, Í., & Garrido Pena, R. (2003). La elaboración experimental de cerveza prehistórica en el valle de Ambrona. Universidad Autónoma de Madrid. Departamento de Prehistoria y Arqueología, Boletín de Arqueología Experimetal, 5, 4–9.

Sanchez, F., Tintó, A., Vidal, J. M., & Vijande, P. (2006). La cerveza artesanal, cómo hacer cerveza en casa. Barcelona: Cerveart.

Schreier, M., Oberhauser, S., & Prügl, R. (2007). Lead users and the adoption and diffusion of new products: Insights from two extreme sports communities. Marketing Letters, 18(1), 15–30.

Tremblay, V. J. (1987). Scale economies, technological change, and firm-cost asymmetries in the US brewing industry. Quarterly Review of Economics and Business, 27(2), 71–86.

Tremblay, V. J., & Tremblay, C. H. (2005). The US brewing industry: Data and economic analysis. Cambridge, MA: The MIT Press.

Urban, G., & von Hippel, E. (1988). Lead user analyses for the development of new industrial products. Management Science, 34(5), 569–582.

von Hippel, E. (1986). Lead users: A source of novel product concepts. Management Science, 32(7), 791–805.

Windrum, P., & Birchenhall, C. (2005). Structural change in the presence of network externalities: a coevolutionary model of technological successions. Journal of Evolutionary Economics, 15(2), 123–148.
Website
About this chapter
Cite this chapter
Garavaglia, C., Castro, D. (2018). The Recent Advent of Micro Producers in the Spanish Brewing Industry. In: Garavaglia, C., Swinnen, J. (eds) Economic Perspectives on Craft Beer. Palgrave Macmillan, Cham. https://doi.org/10.1007/978-3-319-58235-1_13