Abstract

In the Polish part of the Sudeten and Carpathian Mountains, the average annual precipitation ranges from 800 to 1500 mm. Runoff coefficient in mountain catchments there varies from 0.4 to 0.9. Seasonal variation in runoff, and, particularly, extreme events (floods and droughts), cause series problems in the down-hill urban areas, as well as in agriculture and forestry. Namely, heavy rainstorms are harmful, producing devastating surface runoff, soil erosion and stream channel instability. But, in the last years, the periods of water deficit are more frequent.
Keywords
Mountain Watersheds

Sudetes

Carpathian Mountains

Stream Channel Erosion

Skid Road
These keywords were added by machine and not by the authors. This process is experimental and the keywords may be updated as the learning algorithm improves.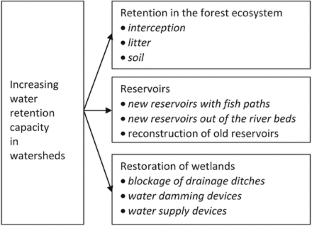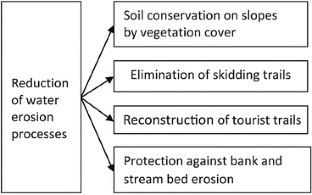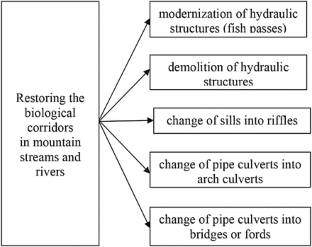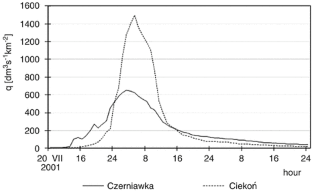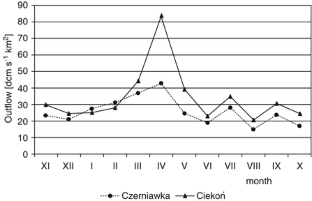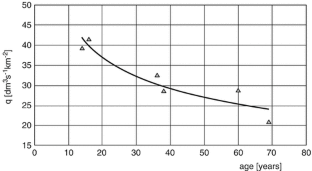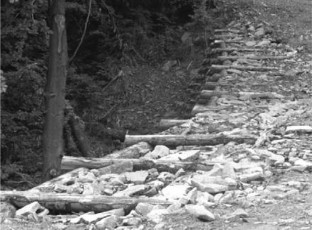 References
Bojarski, A., Jeleński, S., Jelonek, M., Litewka, T., Wyżga, B., & Zalewski, Z. (2005). Good practices in maintaining of mountainous torrents and rivers (in Polish). Warsaw: Ministry of Environment.

Coordination Center for Environmental Projects. (2010). Program of project: Counteracting the effects of rainwater runoff in mountainous areas. Increasing retention and maintaining streams and associated infrastructure in good condition. Warsaw.

Lenart, E., Pierzgalski, E., & Niemtur, S. (2003). National report on forest watershed management in mountain regions in Poland (pp. 155–165) (Swiss Agency for the Environment, Forest and Landscape SAEFL, Berne Environmental Documentation, No. 165).

Nowocień, E. (2008). Selected issues of soil erosion in Poland. (In Polish). In: Study and reports IUNG-PIB, Puławy, 10.

Osuch, B. (1998). An averaged depth of the water layer intercepted by plant surface as the three stand interception reservoir volume coordinate. In Proceedings of the international conference "Forest and Water", Cracow.

Pierzgalski, E., Tyszka, J., & Stolarek, A. (2011). Floods and droughts in the forests (in Polish). In Lorenc H. (Ed.), Natural disasters: A safety inside the country (Monographs IMGW-PIB: Part III).

Pierzgalski, E., Janek, M., Kucharska, K., Tyszka, J., & Wróbel, M. (2007). Hydrological research in Sudeten forest watersheds (in Polish). Warsaw: Forest Research Institute.

Pierzgalski, E., Janek, M., Kucharska, K., Niemtur, S., Stolarek, A., Tyszka, J., & Wróbel, M. (2009). Hydrological and erosion processes in the mountain forest catchments (in Polish). Warsaw: Forest Research Institute.

Shields Jr., F. D., Copeland, R. R., Klingeman, P. C., Doyle, M. W., & Simon, A. (2003). Design for stream restoration. Journal of Hydraulic Engineering, 129(8), 575–584.
Copyright information

© 2017 Capital Publishing Company, New Delhi, India
About this chapter
Cite this chapter
Pierzgalski, E. (2017). Technical and Ecological Methods to Control the Water Cycle in Mountain Watersheds. In: Křeček, J., Haigh, M., Hofer, T., Kubin, E., Promper, C. (eds) Ecosystem Services of Headwater Catchments. Springer, Cham. https://doi.org/10.1007/978-3-319-57946-7_2
DOI: https://doi.org/10.1007/978-3-319-57946-7_2

Published:

Publisher Name: Springer, Cham

Print ISBN: 978-3-319-57945-0

Online ISBN: 978-3-319-57946-7