Abstract

It is proposed to use ant algorithms together with the object-oriented simulation models. To optimize the functioning of the automated technological complex machining together with a modified ant algorithm it is designed object model, which allows to calculate the fitness function and evaluate potential solutions. The transition and calculation of the concentration for synthetic pheromone rules are determined for supposed directed ant algorithms.
Keywords
Natural computing

Ant colony algorithm

Production schedules component

Flexible manufacturing systems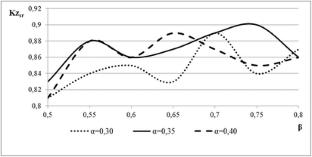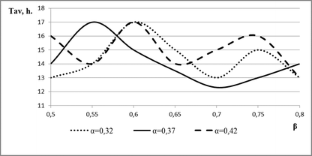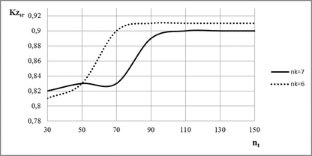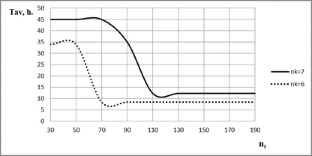 References
Skobtsov, Y., Sekirin, A., Zemlyanskaya, S., Chengar, O., Skobtsov, V., Potryasaev, S.: Application of object-oriented simulation in evolutionary algorithms. In: Silhavy, R., Senkerik, R., Oplatkova, Z.K., Silhavy, P., Prokopova, Z. (eds.) Automation Control Theory Perspectives in Intelligent Systems. AISC, vol. 466, pp. 453–462. Springer, Cham (2016). doi:10.1007/978-3-319-33389-2_43

Chengar, O.V.: Development of the "directed" ant algorithm to optimize production schedules. Bull. Kherson Nat. Tech. Univ. 1(46), 212–217 (2013). (in Russian). ISBN 5-7763-2514-5-Kherson

Chengar, O.V.: Graph analytical model of flexible manufacturing modules download automated machine-building enterprise. J. East Ukrainian Nat. Univ. 13(167), 239–245 (2011). Chenhar, O.V., Savkova, E.O., Lugansk

Skobtsov, Y.A., Speransky, D.V.: Evolutionary Computation: Hand Book. The National Open University "INTUIT", Moscow, 331 p. (2015). (in Russian)

Dorigo, M.: Swarm intelligence, ant algorithms and ant colony optimization. Reader for CEU Summer University Course «Complex System», pp. 1–34. Central European University, Budapest (2001)
Acknowledgments

The research described in this paper is partially supported by the Russian Foundation for Basic Research (grants 15-07-08391, 15-08-08459, 16-07-00779, 16-08-00510, 16-08-01277, 16-29-09482-ofi-i, 17-08-00797, 17-06-00108, 17-01-00139, 17-20-01214), grant 074-U01 (ITMO University), project 6.1.1 (Peter the Great St.Petersburg Polytechnic University) supported by Government of Russian Federation, Program STC of Union State "Monitoring-SG" (project 1.4.1-1, project 6MCГ/13-224-2), state order of the Ministry of Education and Science of the Russian Federation № 2.3135.2017/K, state research 0073–2014–0009, 0073–2015–0007, International project ERASMUS +, Capacity building in higher education, № 73751-EPP-1-2016-1-DE-EPPKA2-CBHE-JP, Innovative teaching and learning strategies in open modelling and simulation environment for student-centered engineering education.
Copyright information

© 2017 Springer International Publishing AG
About this paper
Cite this paper
Skobtsov, Y., Chengar, O., Skobtsov, V., Pavlov, A.N. (2017). Synthesis Production Schedules Based on Ant Colony Optimization Method. In: Silhavy, R., Senkerik, R., Kominkova Oplatkova, Z., Prokopova, Z., Silhavy, P. (eds) Artificial Intelligence Trends in Intelligent Systems. CSOC 2017. Advances in Intelligent Systems and Computing, vol 573. Springer, Cham. https://doi.org/10.1007/978-3-319-57261-1_45
DOI: https://doi.org/10.1007/978-3-319-57261-1_45

Published:

Publisher Name: Springer, Cham

Print ISBN: 978-3-319-57260-4

Online ISBN: 978-3-319-57261-1

eBook Packages: EngineeringEngineering (R0)