Abstract

Population growth and rising per capita consumption of meat is growing and is expected to further accelerate in future. The production of beef is undoubtedly an high environmental stressor due to land-use change, water and energy consumption and by-products production. This paper focuses on the distribution and transportation processes of the beef slaughtering's by-products throughout their proper valorization chains. A methodology, inspired to the LCA, and encompassing data collection, simulation, and multi-scenario analysis is proposed and illustrated. This is applied to a real-world case study from the meat industry to showcase the importance of reconciling plant and network design to address both economic and environmental sustainability.
Keywords
By-products

Waste

Reverse logistics

Closed-loop

Meat industry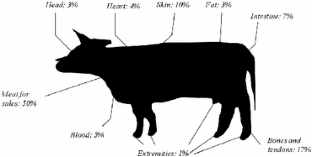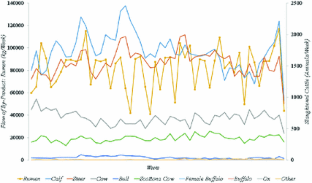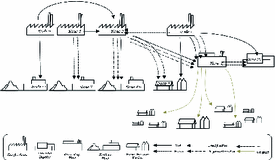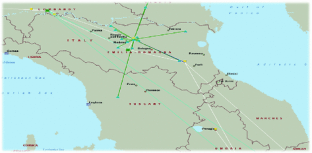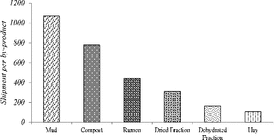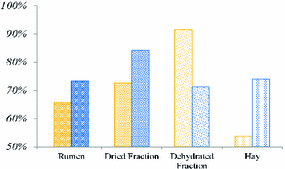 References
Koning, N., Van Ittersum, M.: Will the world have enough to eat? Curr. Opin. Environ. Sustain. 1, 77–82 (2009)

Allievi, F., Vinnari, M., Luukkanen, J.: Meat consumption and production – analysis of efficiency, sufficiency and consistency of global trends. J. Clean. Prod. 92, 142–151 (2015)

Food And Agriculture Organization of the United Nations (FAO): FAOSTAT, food balance sheets (2015). http://faostat3.fao.org/home/index.html

Elferink, E.V., Nonhebel, S., Moll, H.C.: Feeding livestock food residue and the consequences for the environmental impact of meat. J. Clean. Prod. 16(12), 1227–1233 (2008)

Virtanen, Y., Kurppa, S., Saarinen, M., Katajajuuri, J.-M., Usva, K., Mäenpää, I., Mäkelä, J., Grönroos, J., Nissinen, A.: Carbon footprint of food - approaches from national input-output statistics and a LCA of a food portion. J. Clean. Prod. 19(16), 1849–1856 (2011)

Bustillo-Lecompte, C.F., Mehrvar, M.: Treatment of actual slaughterhouse wastewater by combined anaerobic–aerobic processes for biogas generation and removal of organics and nutrients: an optimization study towards a cleaner production in the meat processing industry. J. Clean. Prod. 141(10), 278–289 (2017)

Soysal, M., Bloemhof, J.M., Van der Vorst, J.G.A.J.: Modeling food logistics networks with emission considerations: the case of an international beef supply chain. Int. J. Prod. Econ. 152, 57–70 (2014)

Okoro, O.V., Sun, Z., Birch, J.: Meat processing waste as a potential feedstock for biochemicals and biofuels – a review of possible conversion technologies. J. Clean. Prod. 142(4), 1583–1608 (2017)

Accorsi, R., Manzini, R., Mora, C., Cascini, A., Penazzi, S., Pini, C., Pilati, F.: Life cycle modelling for sustainable food supply chain. In: Proceedings of 22nd International Conference on Production Research (ICPR 2013), pp. 1–5 (2013). (Scopus Code: 2-s2.0-84929359685)

Accorsi, R., Cascini, A., Ferrari, E., Manzini, R., Pareschi, A., Versari, L.: Life cycle assessment of an extra-virgin olive oil supply chain. In: Proceedings of 18th Summer School Francesco Turco, pp. 172–178, 11–13 September 2013. (Scopus Code: 2-s2.0-84982946700)

Accorsi, R., Versari, L., Manzini, R.: Glass vs. plastic: life cycle assessment of extra-virgin olive oil bottles across global supply chains. Sustainability 7(3), 2818–2840 (2015)
Acknowledgements

This research is part of the S.O.FI.A. Project that has received funding from the M.I.U.R under the Italian CLUSTER Funding Programme and Grant agreement code CL.A.N Agrifood CTN01_00230.
Copyright information

© 2017 Springer International Publishing AG
About this paper
Cite this paper
Accorsi, R., Manzini, R., Baruffaldi, G., Bortolini, M. (2017). On Reconciling Sustainable Plants and Networks Design for By-Products Management in the Meat Industry. In: Campana, G., Howlett, R., Setchi, R., Cimatti, B. (eds) Sustainable Design and Manufacturing 2017. SDM 2017. Smart Innovation, Systems and Technologies, vol 68. Springer, Cham. https://doi.org/10.1007/978-3-319-57078-5_64
DOI: https://doi.org/10.1007/978-3-319-57078-5_64

Published:

Publisher Name: Springer, Cham

Print ISBN: 978-3-319-57077-8

Online ISBN: 978-3-319-57078-5

eBook Packages: EngineeringEngineering (R0)