Abstract
Social media networks have become essential to the modern business world, and are especially a new channel for firms to connect with their clients and to establish a social customer relationship. Pharmaceutical firms can engage with health professionals and patients providing information and also obtaining feedback and referrals for online communities. This can be a powerful tool to build on with much more potential to explore. This work analyzes the social media profile and content created by pharmaceutical companies to develop a model for social media use. Their social media activity on both Facebook and Twitter was analyzed, and as a result, storytelling, triggers, amusement and reaction (STAR) model was proposed. The adoption of this model can enhance engagement online and therefore increase brand value and connectivity with consumers.
Keywords
Social media

Facebook

Twitter

YouTube

Engagement

Pharmaceutical marketing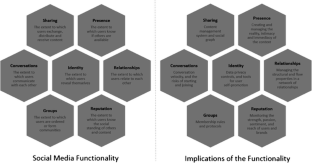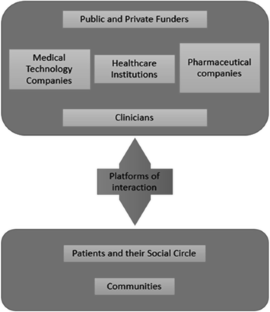 References
Aghaei, S., M.A. Nematbakhsh, and H.K. Farsani. 2012. Evolution of the world wide web: From WEB 1.0 TO WEB 4.0. International Journal of Web and Semantic Technology 3:1.

Bakker, A.R. 2002. Health care and ICT, partnership is a must. International Journal of Medical Informatics 66: 51–57.

Bolotaeva, V., and T. Cata. 2010. Marketing opportunities with social networks. Journal of Internet Social Networking and Virtual Communities 2010: 1–8.

Griffiths, F., J. Cave, F. Boardman, J. Ren, T. Pawlikowska, R. Ball, A. Clarke, and A. Cohen. 2012. Social networks—The future for health care delivery. Social Science and Medicine 75: 2233–2241.

Griffiths, M.D. 2012. Facebook addiction: concerns, criticism, and recommendations—A response to Andreassen and colleagues. Psychological Reports 110.

Humphreys, L., P. Gill, and B. Krishnamurthy. 2014. Twitter: A content analysis of personal information. Information, Communication and Society 17: 843–857.

Kaplan, A.M., and M. Haenlein. 2010. Users of the world, unite! The challenges and opportunities of Social Media. Business Horizons 53: 59–68.

Kietzmann, J.H., K. Hermkens, I.P. McCarthy, and B.S. Silvestre. 2011. Social media? Get serious! Understanding the functional building blocks of social media. Business Horizons 54: 241–251.

Kotler, P., K.L. Keller, D. Manceau, and A. Hémonnet-Goujot. 2015. Marketing management. NJ: Prentice Hall Englewood Cliffs.

Rollins, B.L., and M. Perri. 2013. Pharmaceutical marketing. Jones & Bartlett Publishers.

Tiago, M.T.B., F. Tiago, F. Amaral, and S. Silva. 2016a. Healthy 3.0: Healthcare digital dimensions. Reshaping Medical Practice and Care with Health Information Systems 287.

Tiago, T., F. Tiago, S.D. Faria, and J.P. Couto. 2016b. Who is the better player? Off-field battle on Facebook and Twitter. Business Horizons 59: 175–183.

Tiago, T., and J. Veríssimo. 2014. Digital marketing and social media: Why bother? Business Horizons 57: 703–708.
Acknowledgements
We gratefully acknowledge Advance Research Centre—ISEG and financial support from "Fundação para a Ciência e Tecnologia" (FCT—Portugal), national funding through research grant (UID/SOC/04521/2013) and CEEAplA.
Copyright information
© 2017 Springer International Publishing AG
About this paper
Cite this paper
Costa, T., Tiago, T., Tiago, F., Faria, S., Couto, J. (2017). Pharmaceutical Marketing STAR. In: Kavoura, A., Sakas, D., Tomaras, P. (eds) Strategic Innovative Marketing. Springer Proceedings in Business and Economics. Springer, Cham. https://doi.org/10.1007/978-3-319-56288-9_24