Abstract

Head pursuit interception is useful in modern industries. Because it is difficult to intercept a high-speed target directly, the head pursuit is frequently used to intercept targets such as re-entry flight vehicle. This paper proposes an adaptive terminal sliding mode control method for intercepting a high-speed manoeuver target with impact angle considered. It introduces the mathematical model of relative motion between interceptor and target to design the sliding mode surface so as to meet the critical conditions of head pursuit interception. With the dynamic characteristics of both interceptor and target considered, it designs an adaptive terminal sliding mode guidance law to compensate for modelling errors and to improve the interception accuracy. It uses the Lyapunov method to analyse the theoretical stability. Finally it carried out numerical simulations to validate the robustness and effectiveness of the guidance law, thus obtaining good interception performances.
Keywords
Guidance law

Finite-time convergence

Head pursuit interception

Terminal sliding mode (TSM)

Sliding mode control (SMC)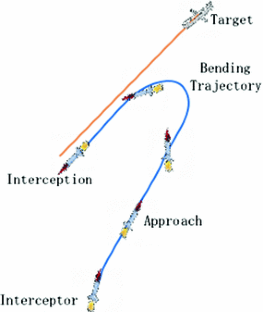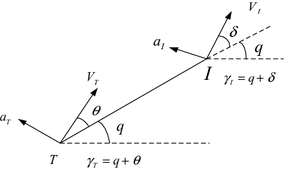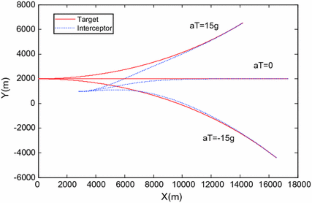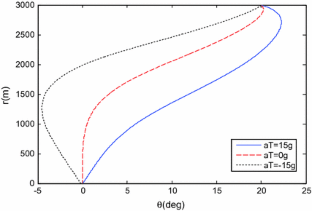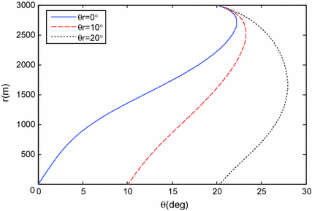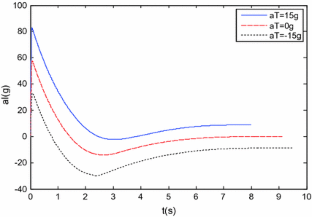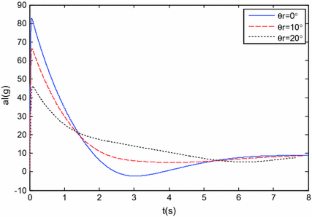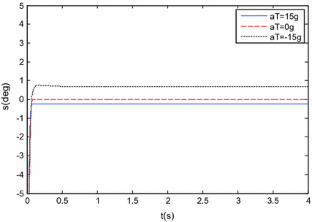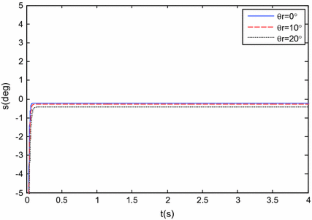 References
Shima, T., Golan, O.M.: Head pursuit guidance. J. Guid. Control Dyn. 30(5), 1437–1444 (2007)

Zhang, C., Zhang, K., Wang, J.: The design of finite-time convergence guidance law for head pursuit based on adaptive sliding mode control. In: Proceedings of the 13th International Conference on Informatics in Control, Automation and Robotics, vol. 2, pp. 110–118 (2016)

Shtessel, Y.B., Shkolnikov, I.A., Levant, A.: Guidance and control of missile interceptor using second-order sliding modes. IEEE Trans. Aerosp. Electron. Syst. 45(1), 110–124 (2009)

Yang, J., Li, S., Su, J., Yu, X.: Continuous nonsingular terminal sliding mode control for systems with mismatched disturbances. Automatica 49(7), 2287–2291 (2013)

Goyal, V., Deolia, V.K., Sharma, T.N.: Robust sliding mode control for nonlinear discrete-time delayed systems based on neural networks. Intell. Control Autom. 6(01), 75 (2015)

Tang, Y.: Terminal sliding mode control for rigid robots. Automatica 34(1), 51–56 (1998)

Zhihong, M., Paplinski, A.P., Wu, H.R.: A robust MIMO terminal sliding mode control scheme for rigid robotic manipulators. IEEE Trans. Autom. Control 39(12), 2464–2469 (1994)

Feng, Y., Yu, X., Han, F.: High-order terminal sliding-mode observer for parameter estimation of a permanent-magnet synchronous motor. IEEE Trans. Ind. Electron. 60(10), 4272–4280 (2013)

Kumar, S.R., Rao, S., Ghose, D.: Nonsingular terminal sliding mode guidance with impact angle constraints. J. Guid. Control Dyn. 37(4), 1114–1130 (2014)

Liu, Y.J., Li, Y.X.: Adaptive fuzzy output-feedback control of uncertain SISO nonlinear systems. Nonlinear Dyn. 61(4), 749–761 (2010)

Li, P., Yang, G.: An adaptive fuzzy design for fault-tolerant control of MIMO nonlinear uncertain systems. J. Control Theory Appl. 9(2), 244–250 (2011)

Gu, Y.J., Yin, X.X., Liu, H.W., Li, W., Lin, Y.G.: Fuzzy terminal sliding mode control for extracting maximum marine current energy. Energy 90, 258–265 (2015)

Zhao, D., Zhu, Q., Dubbeldam, J.: Terminal sliding mode control for continuous stirred tank reactor. Chem. Eng. Res. Design 94, 266–274 (2015)

Behera, A.K., Bandyopadhyay, B.: Steady-state behaviour of discretized terminal sliding mode. Automatica 54, 176–181 (2015)

Madani, T., Daachi, B., Djouani, K.: Non-singular terminal sliding mode controller: application to an actuated exoskeleton. Mechatronics 33, 136–145 (2015)

Lu, K., Xia, Y., Zhu, Z., Basin, M.V.: Sliding mode attitude tracking of rigid spacecraft with disturbances. J. Frankl. Inst. 349(2), 413–440 (2012)

Lee, D., Vukovich, G.: Adaptive sliding mode control for spacecraft body-fixed hovering in the proximity of an asteroid. Aerosp. Sci. Technol. 46, 471–483 (2015)

Hua, W., Chen, X.: Adaptive sliding-mode guidance law for head pursuit. J. Harbin Inst. Technol. 43(11), 30–33 (2011)

Song, J., Song, S.: Three-dimensional guidance law based on adaptive integral sliding mode control. Chin. J. Aeronaut. 29(1), 202–214 (2015)

Yu, S., Yu, X., Shirinzadeh, B., Man, Z.: Continuous finite-time control for robotic manipulators with terminal sliding mode. Automatica 41(11), 1957–1964 (2005)

Dan, Y.: Research on Variable Structure Terminal Guidance Law of Space Interception. Shanghai Jiao Tong University (2013)
Acknowledgements

This research is supported by the National Natural Science Foundation of China under Grant No. 61502391, the Foundation of National Key Laboratory of Aerospace Flight Dynamics and the China Space Foundation under Grant No. 2015KC020121.
Copyright information

© 2018 Springer International Publishing AG
About this chapter
Cite this chapter
Zhang, C., Zhang, K., Wang, J. (2018). An Adaptive Terminal Sliding Mode Guidance Law for Head Pursuit Interception with Impact Angle Considered. In: Madani, K., Peaucelle, D., Gusikhin, O. (eds) Informatics in Control, Automation and Robotics . Lecture Notes in Electrical Engineering, vol 430. Springer, Cham. https://doi.org/10.1007/978-3-319-55011-4_14
DOI: https://doi.org/10.1007/978-3-319-55011-4_14

Published:

Publisher Name: Springer, Cham

Print ISBN: 978-3-319-55010-7

Online ISBN: 978-3-319-55011-4

eBook Packages: EngineeringEngineering (R0)