Abstract
Exposure to hazards is expected to increase in Europe, due to rapid population growth in urban areas and the escalation of urbanization throughout many countries. In the framework of the European Geological Surveys (EGS), the Earth Observation and Geohazards Expert Group (EOEG) has carried out a survey based enquiry regarding the integration of geohazards (earthquakes, volcanoes, landslides, ground subsidence, floods and others) into urban and land-use planning. Responses from 19 European countries and 5 regions reveal heterogeneous policies across national borders. 17% of the countries have not yet implemented any legal measures to integrate geohazards into urban and land-use plans and half of the participating countries have no official methodological guides to construct geohazard maps. Additionally, there is a scarce knowledge about real social impacts of geohazards and resulting disasters in many of the countries, although they have a significant impact on their national economies. This overview stresses the need for a common legislative framework and homogenization of the national legislations as well as mutual guidelines which adopt the principles applicable to the management of geohazards and explain the process to be followed in the production of hazard documentation. This is especially relevant in case of landslide and subsidence hazards; although those are of great importance in Europe, there are no common guidelines and practices similar to Directive 2007/60/EC on the assessment and management of flood risk. Based on their expertise, EuroGeoSurveys (EGS) have the potential to coordinate this activity in European geohazard guidelines and to promote the interaction among stakeholders.
Keywords
Geohazards

Urban and land-use planning

Landslide directive

EuroGeoSurveys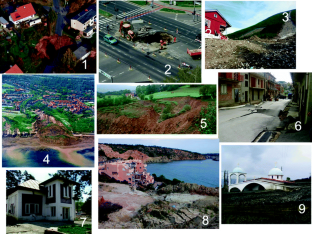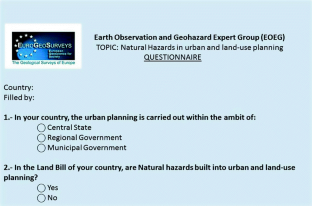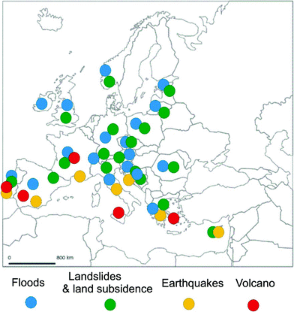 References
European Environment Agency (2010) Impacts of natural hazards and technological accidents in Europe in 1998–2009. Technical report No 13/2010, 127 p

Federal Office for the Environment of the Swiss Confederation (FOEN) (2016) Protection against mass movements hazards. Guideline for the integrated hazard management of landslides, rockfall and hillslope debris flows, 97 p

Gencer EA (2013) The interplay between urban development, vulnerability, and risk management. Mediterranean Stud 7. doi:10.1007/978-3-642-29470-9-2

Guha-Sapir D, Below R (2002) The quality and accuracy of disaster data: a comparative analysis of three global data sets. Working Paper prepared for the Disaster Management Facility, World Bank, CRED, Brussels. 18 p

Haque U, Blum P, da Silva PF, Andersen P, Pilz J, Chalov SR, Malet JP, Auflič MJ, Andres N, Poyiadji E, Lamas PC, Zhang W, Pesevski I, Pétursson HG, Kurt T, Dobrev N, Davalillo JCG, Halkia M, Ferri S, Gaprindashvili G, Engström J, Keellings D (2016) Fatal landslides in Europe. Landslides. doi:10.1007/s10346-016-0689-3

Jongman B, Hochrainer-Stigler S, Feyen L, Aerts J, Mechler R, Botzen W, Bouwer Pflug G, Rojas R, Ward P (2014) Increasing stress on disaster-risk finance due to large floods. Nat Clim Change 4:264–268

Mateos RM (2013) Peligros Naturales. Editorial La Catarata. 97 p
Acknowledgements
This survey has been developed within the framework of EuroGeoSurveys (EGS). We would like to express our gratitude to all members and partners of EGS as well as to the staff of the EGS Executive Committee for their valuable support.
Copyright information
© 2017 Springer International Publishing AG
About this paper
Cite this paper
Mateos, R.M. et al. (2017). Integration of Geohazards into Urban and Land-Use Planning. Towards a Landslide Directive. The EuroGeoSurveys Questionnaire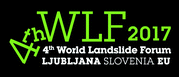 . In: Mikos, M., Tiwari, B., Yin, Y., Sassa, K. (eds) Advancing Culture of Living with Landslides. WLF 2017. Springer, Cham. https://doi.org/10.1007/978-3-319-53498-5_121
DOI: https://doi.org/10.1007/978-3-319-53498-5_121

Published:

Publisher Name: Springer, Cham

Print ISBN: 978-3-319-53497-8

Online ISBN: 978-3-319-53498-5