Abstract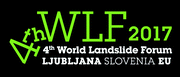 With aim to deal with a continuously environmental change that may be unknown at design-time, we have proposed a novel self-adaptive data acquisition method for slope instability monitoring. The developed device can automatically adjust its data output rate from very low frequency to high one to capture the high-speed process when the physical variable sensed is dramatically changing. Such technique has the potential to reduce the energy consumption, bandwidth resources and data transmission burden in some practical energy conservation monitoring applications. A preliminary application of the proposed method was successfully carried out in one slope monitoring engineering in China. Application results indicate that the suggested solution can save much more energy consumed, while maintaining the data quality of crucial information.
Keywords
Self-adaptive data acquisition technique

Energy conservation

Landslide monitoring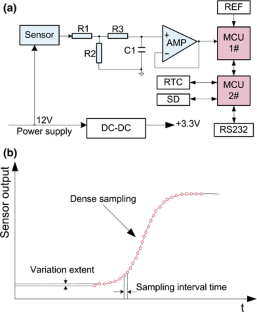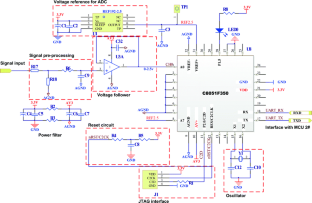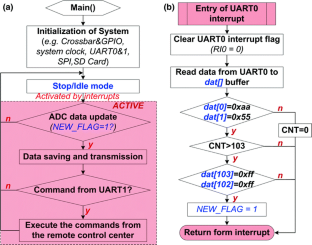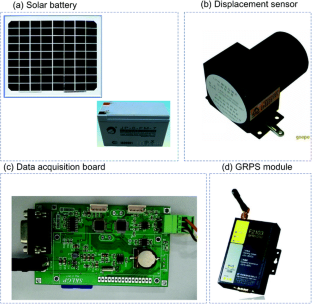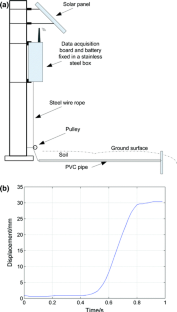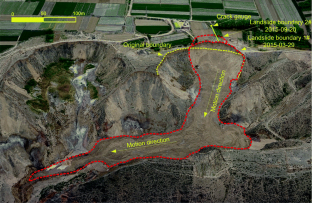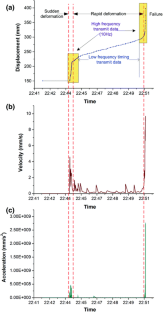 References
Boulis A, Ganeriwal S, Srivastava MB (2003) Aggregation in sensor networks: an energy-accuracy trade-off. Ad-Hoc Netw 1:317–331

Dieter WR, Datta S, Wong KK (2005) Power reduction by varying sampling rate. In: Proceeding of international symposium on low power electron. Design pp 227–232

Dorf RC, McFarren MC, Philips CA (1962) Adaptive sampling frequency for sampled-data control systems. IEEE Trans Autom Control AC-7 (1):38–47

Ganesan D, Cerpa A, Ye W, Yu Y, Zhao J, Estrin D (2004) Networking issues in wireless sensor networks. J Parallel Distrib Comput 64

Goel S, Imielinsky T (2001) Prediction-based monitoring in sensor networks: Taking lessons from MPEG. ACM Comput Commun Rev 31(5)

Mark JW, Todd TD (1981) A nonuniform sampling approach to data compression. IEEE Trans Commun COM-29 (1):24–32

Madden S, Franklin M, Hellerstein J, Hong W (2002) TAG: a tiny aggregation service for ad-hoc sensor networks. In: Proceedings of OSDI

Sadler C, Martonosi M (2006) Data compression algorithms for energy-constrained devices in delay tolerant networks. In: Proceeding of ACM SenSys 2006, Boulder, Colorado, USA, November 2006

Silicon Labs (2016) C8051F350/1/2/3 8k ISP flash MCU familiy. URL: http://www.silabs.com/Support%20Documents/TechnicalDocs/C8051F35x.pdf. Last accessed 23 Oct 2016

Tang C, Raghavendra C (2004) Compression techniques for wireless sensor networks (Chapter 10). In: Raghavendra C, Sivalingam K, Znati T (eds) Wireless sensor networks. Kluwer Academic Publishers, Boston

Tsividis Y (2010) Event-driven data acquisition and digital signal processing—a tutorial. IEEE Trans Circuits Syst 57(8):577–581
Acknowledgements
Funding: this study was supported by The National Basic Research Program (973 Program) (Grant No. 2013CB733200, 2014CB744703); the Funds for Creative Research Groups of China (Grant No. 41521002); The National Natural Science Foundation of China (Grant No. 41502293).
Copyright information
© 2017 Springer International Publishing AG
About this paper
Cite this paper
Zhu, X., Xu, Q., Qi, X., Liu, H. (2017). A Self-adaptive Data Acquisition Technique and Its Application in Landslide Monitoring. In: Mikoš, M., Arbanas, Ž., Yin, Y., Sassa, K. (eds) Advancing Culture of Living with Landslides. WLF 2017. Springer, Cham. https://doi.org/10.1007/978-3-319-53487-9_7
DOI: https://doi.org/10.1007/978-3-319-53487-9_7

Published:

Publisher Name: Springer, Cham

Print ISBN: 978-3-319-53486-2

Online ISBN: 978-3-319-53487-9