Abstract
This chapter asks how cultural rules for treatment of the body and spirit of the deceased and for memorialization are adapted in mortuary ritual in a pluralistic society. Social and technological changes in the United States have challenged customary religious practices in which the nature of the dead and the authority of the clergy were established. New ideologies give increased agency to the deceased to express individual preferences. That agency extends to the expectation that as moral obligation to the deceased, family and friends will represent after death who the person was in life. The expression of ethics to honor the dead may be accomplished through modifications of ritual practice and the use of new technologies that democratize the sociocultural process of creating the meaning and memory of the deceased person.
Keywords
Mortuary Practices

Mortuary Ritual

Memorialization

Jewish Funeral

Inter-religious Marriages
These keywords were added by machine and not by the authors. This process is experimental and the keywords may be updated as the learning algorithm improves.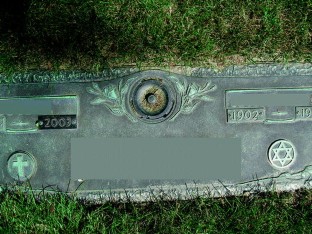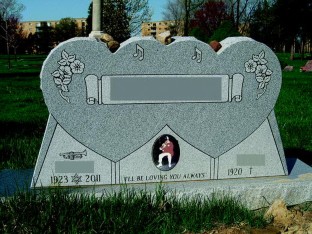 Notes
1.

For an extended study of change in dying over human history in relation to cultural patterns, see Kellehear (2007).

2.

See, for example, Stannard's (1977) description of Puritan funerals.

3.

The complex relationship between material conditions and ideology make it difficult to tease apart the chicken-and-egg argument, but there are historical examples that suggest the importance of material conditions and technological change as the basis for changing opinions, acceptance, and ideologies. The availability of embalming and the development of specialists in its practice developed during the Civil War in response to a cultural desire to have the corpses of deceased soldiers returned to their families and home communities. The technology and expertise for using it was the prerequisite for the viewing of Lincoln's embalmed body by hundreds of thousands of people as his funeral train crossed the country from Washington, D.C. to his burial site in Springfield, Illinois, leading to wider acceptance and adoption of the practice (Laderman 1996). Similarly, holding a memorial service weeks or months after a death, rather than a hastily scheduled funeral, is an attractive response when families live great distances apart (a late twentieth-century demographic change) but want to be present for the service; closed circuit broadcasting in real time is another option, one that is dependent on the prior development of technology to assist with the same demographic reality.

4.

Family is used in this chapter in the broadest social sense and may include unmarried partners, close friends, etc. We do not follow some of the popular literature in calling these "loved ones," since "love" does not universally characterize the relationship between the dead or dying and those making decisions about their mortuary ritual.

5.

Here we are extending Victor Turner's (1974) insight that communitas carries the potential for creativity and cultural change, which he believes is rare. He states, "[T]he besetting quality of human society, seen processually, is the capacity of individuals to stand at times aside from the models, patterns, and paradigms for behavior and thinking, which as children they are conditioned into accepting, and, in rare cases, to innovate new patterns themselves or to assent to innovation…. I think we have found them…in those liminal, or 'liminoid' (postindustrial-revolution) forms of symbolic action,…in which all previous standards and models are subjected to criticism and fresh new ways of describing and interpreting sociocultural experience are formulated" (pp. 14–15).

6.

In addition to numerous observations and informal conversations with people from religiously mixed families, this chapter is based on conversational, semi-structured interviews with 15 couples or widows/widowers. We recruited participants through acquaintances and utilized some minimal snowballing with the goal not of statistical significance but of exploration of a range of experiences and ideas. In most cases, the wife and husband were interviewed together, and at times the spouses conversed with each other as much as with us. Interviews were generally conducted in their homes, although one interview took place in a private room in the university library where one of the authors is employed and two others at coffee shops. Most interviews lasted from one to two hours or longer, sometimes followed by phone conversations to clarify something that was said or a situation described. The interviews with religious leaders and funeral directors were slightly more structured but remained conversational, most conducted in their offices and lasting for about an hour or more. Both authors participated in each interview whenever possible; about half were conducted by one or the other of us. We wrote extensive field notes and all of the interviews except those at the cemeteries were tape-recorded after receiving the informed consent of the participants. The content was analyzed and discussed by both authors.

7.

8.

This is the case in Orthodox Judaism, where even today women are generally not counted to reach the 10 worshippers (minyon) required for the conduct of the key portions of a communal religious service.

9.

An example from the Union Prayerbook, first published in 1940 but removed from more recent Reform prayerbooks is: "May the Father of peace send peace to all who mourn, and comfort all the bereaved among us" (Central Conference of American Rabbis 1961).

10.

Unitarianism began as a Christian denomination but has moved away from this identification so that some no longer consider themselves specifically Christian. For example, our Unitarian respondents told us that they welcomed readings at funerals that are meaningful for that individual, including readings that are secular and that come from non-Christian religions, as well as from Christian texts.

11.

If marriages between different mainline Protestant denominations or two different evangelical denominations are included in the definition of intermarriage, the rate is 60% originally mixed and 40% remaining mixed.

12.

The reaction of the Jewish spouses could perhaps be explained as culturally conditioned since Jewish funerals do not have open caskets. But this does not explain the response of the Christian spouses who were more likely to have grown up experiencing the practice. Both Christians and Jews used terms such as "barbaric," and individuals from both backgrounds occasionally expressed their feeling that viewing the body was somehow especially inappropriate for children. Several people mentioned that they had bad memories associated with viewing an open casket in the past, and others mentioned that it was disturbing since it was no longer the person they had known. A Jewish wife explained her reaction to the funeral of a former student: "I grew up believing that you remember a person through the good deeds that they do in this life and what I was always taught, and I don't know if that's officially a Jewish belief, but I was always taught that Jews don't really believe in a heaven because you live on in the good deeds that you share with others that are then carried on…. I remember…in particular with the one student that I had, I remember this unnatural face that didn't look like her. Even your [spouse's Christian] grandfather, I remember saying that. This is very discomforting to me. I want to remember what that person did, the good things. And I just couldn't get that vision out of my head of what that person looked like."

13.

Most of the weddings, for instance, had been either a civil ceremony or a Jewish one (often determined by who would be willing to officiate at an interfaith wedding rather than by the rabbi of the family's synagogue). Two Christian ceremonies had been performed by clergy who were friends or acquaintances of the (Jewish) husbands. One couple had a ceremony co-officiated by a priest and a rabbi, and one couple had held two different ceremonies.

14.

The couples had decided to raise their (common) children as follows: seven as Jews, one as Unitarian Universalist, one as "both," and one currently undecided. Five couples did not have children together.

15.

In our sample, holidays were celebrated as follows: Christian only 0; Jewish only 2; both 13 ("from chocolate gelt to chocolate Easter bunnies"). In one of the "both" cases, Christmas was celebrated at the urging of the Jewish wife. A number of the Jewish-raised spouses celebrated Christmas in their homes in some way when they were growing up, with Christmas trees or other symbols and observances. However, most of the couples in our sample had current affiliation with Jewish religious institutions: Jewish 10, Christian 1, Unitarian Universalist 1, multiple affiliations 1, no affiliation 2.

16.

The purpose of this study was exploratory and thus we do not intend to draw statistically significant conclusions from our small sample, but below suggest interpretations that might serve as hypotheses for larger quantitative studies in the future.

17.

By this term, or our use of the words "in her own tradition," we are not implying conservative religious practice, since the "traditions" in which many of our respondents were raised were those of liberal Judaism or Christian denominations. Thus, for our purposes, a "traditional" Jewish funeral does not imply observance of the halachic requirements but may, in the metropolitan area where the interviews were conducted, mean a Reform rabbi conducting a service in the synagogue sanctuary, a Jewish funeral home preparing the body, and shiva observed for 3 days only.

18.

A few of the new technologies that had been noticed by our respondents were remembrance through social media, slide shows at the funeral home, intranet TV for broadcasting the funeral to family members who were overseas, and laser-etched tombstones that allow more personalization.

19.

This was not universally the view, however, among the religious leaders with whom we spoke. One argued that, "Other rabbis would say [they will only marry] couples who will make a commitment to raise kids as Jews, but when the baby is born or even when the child is growing up, things change. So requiring people to make decisions when they are so young – people in their 20s are still questioning spiritually. They do not know who they are themselves."

20.

Only two of the Christian spouses expressed active commitment to such a new style or were searching for one, whereas seven Jewish spouses voiced an interest in such alternatives.

21.

A number of respondents, mainly clergy and funeral directors with whom we spoke, indicated that the worst situations they had seen of family disagreements were in families of the same religion broadly defined, but in which some parts of the family were extremely observant (Orthodox Jews, fundamentalist Christians) and other parts of the family quite liberal in their approach to religious practice.

22.

This was suggested by the fact that even among the younger couples we interviewed, many had discussed if not their own funeral planning, at least their responses to the spouse's family traditions when someone had died. Nearly all of the clergy and funeral directors responded, when asked directly if they thought the interreligious couples had talked about it more, said that in their experience most had, more so than other couples.
References
Arnason, Arnar, and Sigurjόn Baldur Hafsteinsson. 2003. "The Revival of Death: Expression, Expertise and Governmentality." British Journal of Sociology 54(1):43–62.

Bloch, Maurice, and Jonathan P. Parry. 1982. Death and the Regeneration of Life. Cambridge: Cambridge University Press.

Campbell, Robertson, and Frances Robles. 2014. "Rite of the Sitting Dead: Funeral Poses Mimic Life." New York Times, June 21. http://www.nytimes.com/2014/06/22/us/its-not-the-living-dead-just-a-funeral-with-flair.html?emc=eta1&_r=1

Cassell, Dana K., Robert C. Salinas, and Peter S. Winn. 2005. The Encyclopedia of Death and Dying. New York: Facts on File.

Central Conference of American Rabbis. 1961. The Union Prayerbook for Jewish Worship, revised ed. New York: Central Conference of American Rabbis.

Cook, Guy, and Tony Walter. 2005. "Rewritten Rites: Language and Social Relations in Traditional and Contemporary Funerals." Discourse and Society 16(3): 365–391.

DellaPergola, Sergio. 2009. "Jewish Out-Marriage: A Global Perspective." In Jewish Intermarriage Around the World, edited by Shulamit Reinharz and Sergio Dellapergola, 13–40. New Brunswick: Transaction Publishers.

Farrell, James J. 1980. Inventing the American Way of Death, 1830–1920. Philadelphia: Temple University Press.

Felder, Aaron. 1992. Mourning and Remembrance in Halachah and Jewish Tradition. New York: CIS Publishers.

Fishbane, Simcha. 1995. "Jewish Mourning Rites." In Ritual and Ethnic Identity: A Comparative Study of the Social Meaning of Liturgical Ritual in Synagogues, edited by Jack N. Lightstone and Frederick B. Bird, 169–184. Waterloo, ON: Wilfrid Laurier University Press.

Friedland, Ronnie, and Edmund Case. 2001. The Guide to Jewish Interfaith Family Life: An Interfaithfamily.com Handbook. Woodstock, VT: Jewish Lights Publishing.

Garces-Foley, Kathleen, and Justin S. Holcomb. 2006. "Contemporary American Funerals: Personalizing Tradition." In Death and Religion in a Changing World, edited by Kathleen Garces-Foley, 207–227. Armonk, NY: M.E. Sharpe.

Giddens, Anthony. 1991. Modernity and Self-Identity: Self and Society in the Late Modern Age. Cambridge, UK: Polity Press.

Goldberg, Hayim, Binyamin Ben, B. P., Shlomo Fox-Asheri, and Meir Zlotowitz. 1991. Mourning in Halachah: The Laws and Customs of the Year of Mourning. Artscroll Halachah Series. Brooklyn, NY: Mesorah Publications.

Goody, Jack. 1962. Death, Property and the Ancestors: A Study of the Mortuary Customs of the Lodagaa of West Africa. Stanford, CA: Stanford University Press.

Green, James W. 2008. Beyond the Good Death: The Anthropology of Modern Dying. Philadelphia: University of Pennsylvania Press.

Grimes, Ronald L. 2000. Deeply into the Bone: Re-Inventing Rites of Passage. Berkeley: University of California Press.

Heilman, Samuel C. 2001. When a Jew Dies: The Ethnography of a Bereaved Son. The S. Mark Taper Foundation Imprint in Jewish Studies. Berkeley: University of California Press.

Hertz, Robert. 1960. Death and the Right Hand. Glencoe, IL: Free Press.

International Commission on English in the Liturgy, and Catholic Church. National Conference of Catholic Bishops. 1989. Order of Christian Funerals. The Roman Ritual. New York: Catholic Book Publishing Co.

Kellehear, Allan. 2007. A Social History of Dying. Cambridge: Cambridge University Press.

Klass, Dennis, and Tony Walter. 2001. "Processes of Grieving: How Bonds Are Continued." In Handbook of Bereavement Research: Consequences, Coping and Care, edited by Margaret S. Stroebe, Wolfgang Stroebe, Henk Schut, and Robert O. Hansson, 431–448. Washington, DC: American Psychological Association.

Kolatch, Alfred J. 1993. The Jewish Mourner's Book of Why. Middle Village, NY: Jonathan David Publishers.

Lambek, Michael. 1996. "The Past Imperfect: Remembering as Moral Practice." In Tense Past: Cultural Essays in Trauma and Memory, edited by Paul Antze and Michael Lambek, 235–254. New York: Routledge.

Lamm, Maurice. 2000. The Jewish Way in Death and Mourning. Revised ed. Middle Village, NY: Jonathan David Publishers.

Levine, Ellen. 1997. "Jewish Views and Customs on Death." In Death and Bereavement across Cultures, edited by Colin Murray Parkes, Pittu Laungani, and Bill Young, 98–130. London: Routledge.

Long, Susan Orpett, and Sonja Buehring. 2014. "Searching for Life in Death: Celebratory Mortuary Ritual in the Context of US Interfaith Families." Mortality 19(1): 80–100. DOI: 10.1080/13576275.2013.870985

McGinity, Keren R. 2009. Still Jewish: A History of Women and Intermarriage in America. New York: New York University Press.

Metcalf, Peter, and Richard Huntington. 1991. Celebrations of Death: The Anthropology of Mortuary Ritual. 2nd ed. Cambridge: Cambridge University Press.

Meyer, Michael A. 1988. "Response to Modernity: A History of the Reform Movement in Judaism". Studies in Jewish History. New York: Oxford University Press.

Mitford, Jessica. 1998. The American Way of Death Revisited. New York: Alfred A. Knopf.

Putnam, Robert D., and David E. Campbell. 2010. American Grace: How Religion Divides and Unites Us. New York: Simon & Schuster.

Rabinowicz, Tzvi. 1964. A Guide to Life: Jewish Laws and Customs of Mourning. London: Jewish Chronicle Publications.

Riemer, Jack. 1975. Jewish Reflections on Death. New York: Schocken Books.

Romain, Jonathan A. 1997. "The Effects of Mixed-Faith Marriages on Family Life and Identity." Journal of the Anthropological Society of Oxford 28(3): 275–295.

Rowell, Mary. 2000. "Christian Perspectives on End-of-Life Decision Making: Faith in a Community." In Cultural Issues in End-of-Life Decision Making, edited by Kathryn L. Braun, James H. Pietsch, and Patricia L. Blanchette, 147–164. Thousand Oaks, CA: Sage Publications.

Seale, Clive.1998. Constructing Death: The Sociology of Dying and Bereavement. Cambridge: Cambridge University Press.

Sofka, Carla J. 2004. "What Kind of Funeral: Identifying and Resolving Family Conflicts." Generations: American Society of Aging 28(2): 21–25.

Stannard, David E. 1977. The Puritan Way of Death: A Study in Religion, Culture, and Social Change. Oxford: Oxford University Press.

Turner, Victor. 1974. Dramas, Fields, and Metaphors. Ithaca, NY: Cornell University Press.

Uhlenberg, Peter, and Hamil-Luker. Jenifer 2001. "Death." In Beacham's Encyclopedia of Social Change: America in the Twentieth Century, edited by Veryan Khan, vol. 1, 227–271. Osprey, FL: Beacham Publishing Corp.

United Church of Christ. n.d. "A Service in Thanksgiving and Celebration." Unpublished document.

Walter, Tony. 1994. The Revival of Death. London: Routledge.

Walter, Tony. 1997. "Secularization." In Death and Bereavement across Cultures, edited by Colin Murray Parkes, Pittu Laungani, and Bill Young, 166–190. London: Routledge.

Walter, Tony. 2014. "The Revival of Death: Two Decades On. End of Life Studies." University of Glasgow End of Life Studies Group blog, October 17. http://endoflifestudies.academicblogs.co.uk/the-revival-of-death-two-decades-on-by-tony-walter/

Wolowelsky, Joel B. 1997. Women, Jewish Law and Modernity: New Opportunities in a Post-Feminist Age. Hoboken, NJ: KTAV Publishing House.

Zoloth, Laurie. 2001. "Doubled in the Darkest Mirror: Practice and the Retold Narrative of the Jewish Burial Society." In Medicine and the Ethics of Care, edited by Diana Fritz Cates and Paul Lauritzen, 270–295. Washington, DC: Georgetown University Press.
Acknowledgments
A summer research grant from John Carroll University provided funding for the fieldwork on which this chapter is based. The authors are grateful to the people willing to discuss these topics with us from personal and professional perspectives and to the colleagues and reviewers who helped us to improve the chapter.
About this chapter
Cite this chapter
Long, S.O., Buehring, S.S. (2017). Remembering the Dead: Agency, Authority, and Mortuary Practices in Interreligious Families in the United States. In: Boret, S., Long, S., Kan, S. (eds) Death in the Early Twenty-first Century. Palgrave Macmillan, Cham. https://doi.org/10.1007/978-3-319-52365-1_9
DOI: https://doi.org/10.1007/978-3-319-52365-1_9

Published:

Publisher Name: Palgrave Macmillan, Cham

Print ISBN: 978-3-319-52364-4

Online ISBN: 978-3-319-52365-1

eBook Packages: Social SciencesSocial Sciences (R0)