Abstract
Coccyx (tailbone) fractures and dislocations can be challenging diagnoses to confirm and treat.
Patient history often includes tailbone trauma, although some dislocations occur via gradual ligamentous instability without any history of blunt trauma. Physical examination typically reveals focal coccyx tenderness to palpation. Accurate diagnosis requires proper imaging studies, which may include X-rays (radiographs), MRI, or CT scans. Treatment may include oral medications, nasal calcitonin (for fracture pain and bone healing), and local coccyx injections under image guidance (e.g., fluoroscopy). Appropriate medical care is crucial since coccydynia (coccygodynia, tailbone pain) is at high risk for becoming a chronic source of pain and disability that can significantly impair quality of life.
Keywords
Coccyx fracture

Coccyx dislocation

Coccydynia

Coccygodynia

Coccygeal

Injury

Tailbone

Pain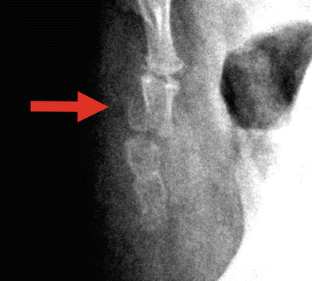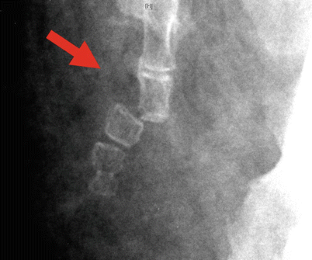 References
Foye PM. Tailbone pain relief now! United States: Top Quality Publishing, 2015. Print (soft cover book, 272 pages). ISBN-13: 978-0996453509.

Maigne JY, Guedj S, Fautrel B. Coccygodynia: value of dynamic lateral x-ray films in sitting position. Rev Rhum Mal Osteoartic. 1992;59(11):728–31.

Maigne JY, Tamalet B. Standardized radiologic protocol for the study of common coccygodynia and characteristics of the lesions observed in the sitting position. Clinical elements differentiating luxation, hypermobility, and normal mobility. Spine (Phila, PA 1976). 1996;21(22):2588–93.

Foye PM, Buttaci CJ. Coccyx pain. In: Plantz SH, editor. eMedicine: physical medicine and rehabilitation. San Francisco: eMedicine; 2007.http://emedicine.medscape.com/article/309486-workup#c8.

Foye PM. Coccyx pain diagnostic workup: necessity of MRI in detecting malignancy presenting with tailbone pain. AJPMR. 2010 April;89(4):S33.

Foye PM. Coccyx pain and MRI: precoccygeal epidermal inclusion cyst. Singapore Med J. 2010;51(5):450.

Foye PM, Sanderson SO, Smith JA. Coccyx cushions for tailbone pain: donut cushions versus wedge cushions. Am J Phys Med Rehabil. 2009;88(3):S56.

Foye PM, Shupper P, Wendel I. Coccyx fractures treated with intranasal calcitonin. Pain Physician. 2014;17(2):E229–33.

Maigne JY, Chatellier G, Faou ML, Archambeau M. The treatment of chronic coccydynia with intrarectal manipulation: a randomized controlled study. Spine (Phila, PA 1976). 2006;31(18):E621–7.

Foye PM. Reasons to delay or avoid coccygectomy for coccyx pain. Injury. 2007;38(11):1328–9. Epub 2007 Sep 19.
Copyright information
© 2017 Springer International Publishing AG
About this chapter
Cite this chapter
Foye, P.M., Shah, J.M., Sinha, D. (2017). Coccyx Fracture and Dislocation. In: Kahn, S., Xu, R. (eds) Musculoskeletal Sports and Spine Disorders. Springer, Cham. https://doi.org/10.1007/978-3-319-50512-1_102
DOI: https://doi.org/10.1007/978-3-319-50512-1_102

Published:

Publisher Name: Springer, Cham

Print ISBN: 978-3-319-50510-7

Online ISBN: 978-3-319-50512-1

eBook Packages: MedicineMedicine (R0)